No Borders: Bitcoin Helps Flood Victims In Iran, Without Regard For Politics
It's not much to most... but it's a lot to some.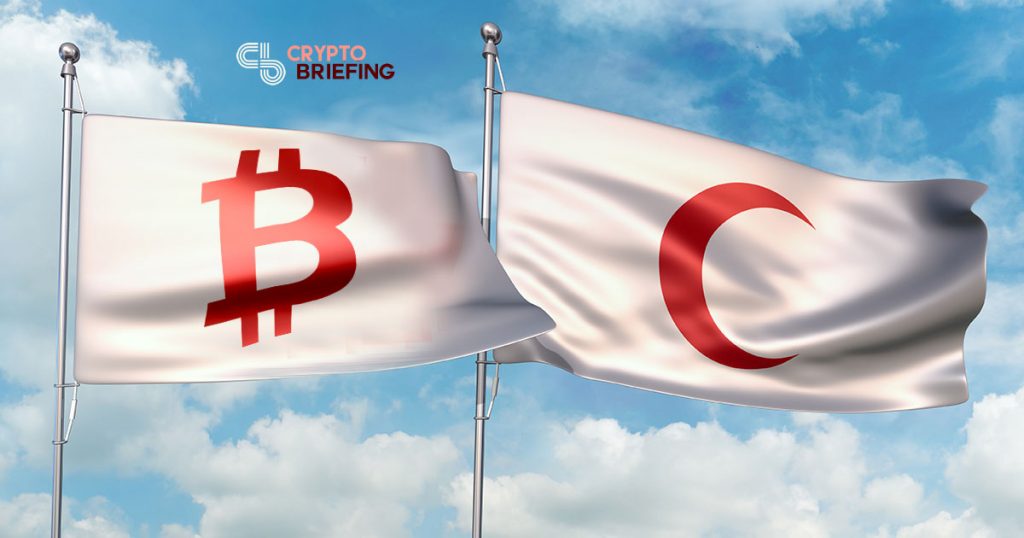 For all the theoretical debates raging across the Twittersphere, it's hard to find concrete evidence that cryptocurrencies are helping the poor and unbanked. Meanwhile, outside the notice of crypto pundits, an independent aid campaign is making practical use of cryptocurrencies to help flood victims in Iran, right now.
Last week, IranRescueBit began its campaign to deliver aid to a part of the world that usually goes unnoticed. A region covering more than two-thirds of Iran was struck with rounds of devastating floods beginning in April, destroying bridges, roads, agricultural land, and infrastructure, including power grids and water systems.
The final death toll caused by the floods was 78, with 1137 people injured and nearly 300,000 displaced from their homes.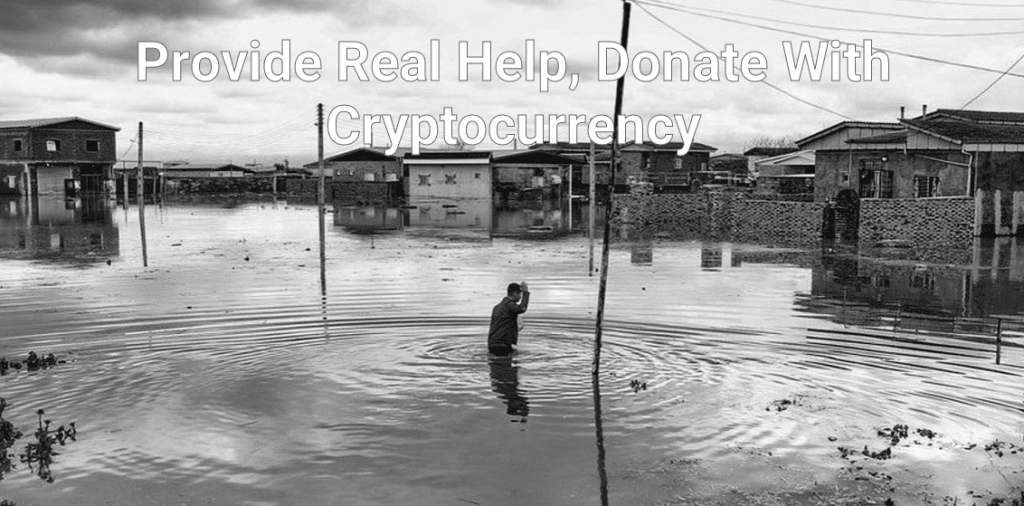 Due to U.S. sanctions against Iran, most would-be donors are unable to send contributions in fiat currency. IranRescueBit is taking advantage of the borderless and permissionless attributes of Bitcoin, Ethereum, and Litecoin to deliver aid. The campaign is independent from any state-run entities, but "has been in contact with the Iranian Red Crescent Society (IRCS) and other regulatory and supervisory entities," to facilitate aid, IranRescueBit said.
The campaign is relying on cryptocurrencies, because international IRCS accounts are blocked by U.S. sanctions. "The choking US economic sanctions… have cut off the flow of international aid to Iranian flood victims," the aid organization explains. "This is while humanitarian causes are deemed non-sanctionable under international law."
By using cryptocurrencies, donors can anonymously and freely contribute to the campaign at www.iranrescuebit.com. Each digital wallet address is verified and visible on IRB's website as well as the open ledgers of the respective blockchain networks. From there, the funds are exchanged to the Iranian Rial using local online exchanges, and then transparently sent on to the IRCS. "Participants can view the total donated amount live on the website at any given time," according to IRB.
A Live Donation feed with transactions is available for the public to view on the website, with most early donations buying drinking water for victims: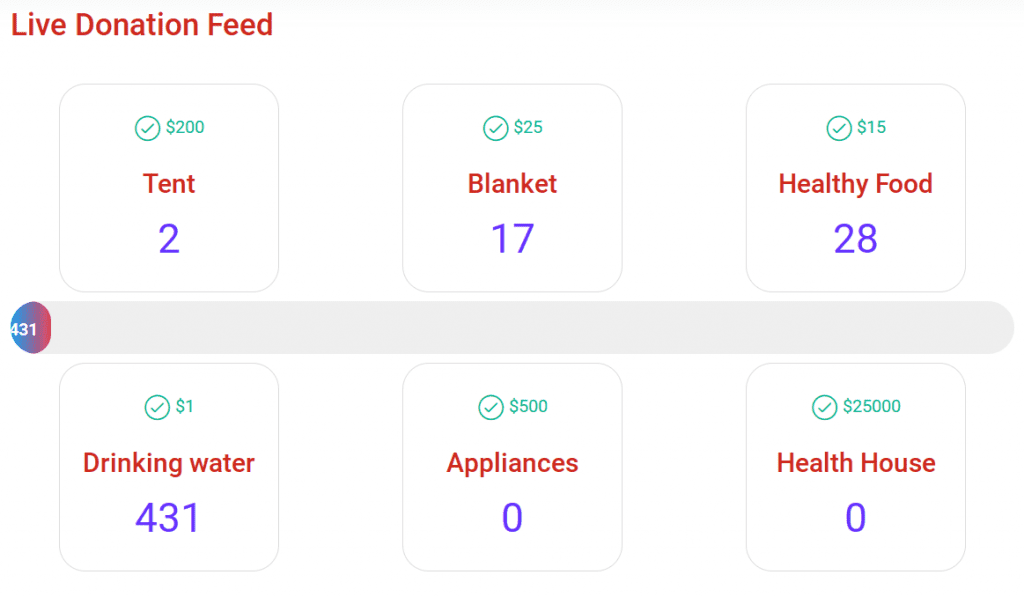 The timestamps and addresses of all donations can be examined via the list of network transactions available on the website. The campaign has raised $440 in the past week. That may not put a big dent in the aid bill, but it's a demonstration of the benefits of global, permissionless currencies.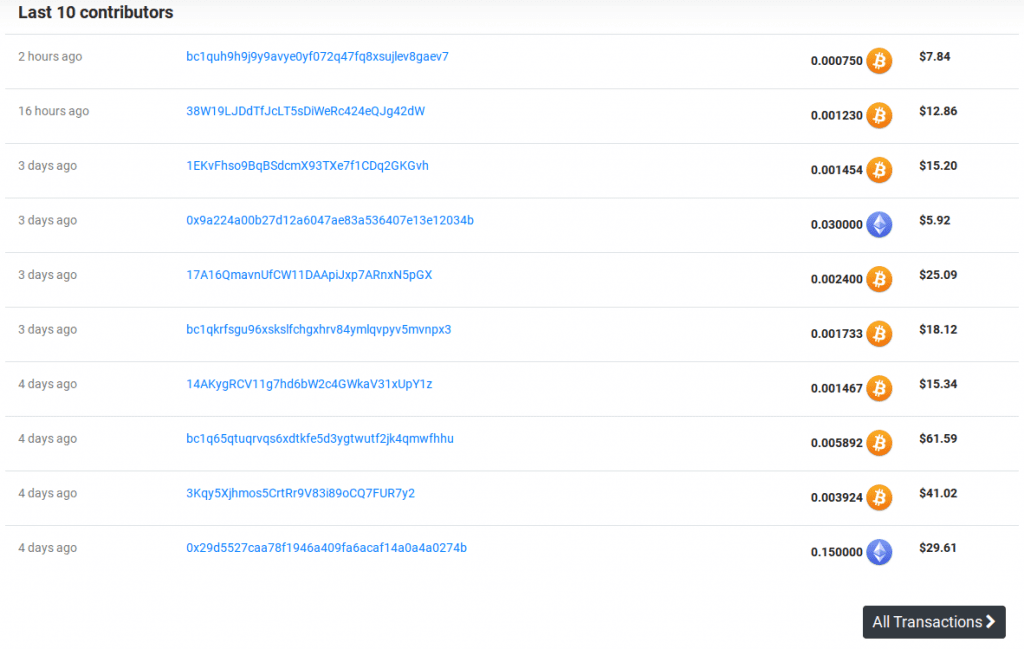 Campaign director Hamed Salehi points to the societal benefits and positive advantages of cryptocurrencies being used for the campaign. "[W]e hope that everyone can see that cryptocurrencies are not all about mining, trading and illicit activities like money laundering that are responsible for only a small portion of activities," he said. "[They] can have many practical uses for average citizens."
Crypto Briefing reached out to Salehi for a few updates on the status of the campaign, which has set a one-month deadline for the collection of funds to be sent to the IRCS. According to the campaign director, the response from the global community has been positive. "While a number of foreign media outlets have covered the news of the campaign during the past few days," he said, "it still has a long way to go."
According to Salehi, the sanctions against Iran are not just a political question; they are also affecting human lives. "I must stress that we are by no means political individuals and are only trying to use the decentralized and anti-censorship nature of cryptocurrencies to resolve humanitarian issues that have been caused as a result of political disputes," he noted. "We believe that politics should never endanger people's lives by blocking humanitarian channels."
The team is also taking efforts to comply with state regulations, Salehi added. "IranRescueBit has been designed and launched without any help or support by government entities, but we tried our best to communicate with state-run actors before launching the campaign in order to keep them apprised of its purpose."
This is not the first time that cryptocurrencies have been proposed as a means for the funding of charities in Iran. Salehi illustrated some of the earlier attempts:
While the Iranian experience might have mixed success, cryptocurrencies have been used to provide censorship-proof donations to the needy in other countries.
Crypto Briefing has previously covered the efforts by well-wishers using low-fee currencies like Nano and Bitcoin Cash to send micro-donations to needy people in Venezuela. Although that country, like Iran, is under heavy banking sanctions, the censorship-proof qualities of cryptocurrencies allowed donations to bypass capital controls on both sides.