Crypto Volumes Plunged In September, Finds Report
Exchanges with accurate volumes have experienced noticeable drops in trading activity.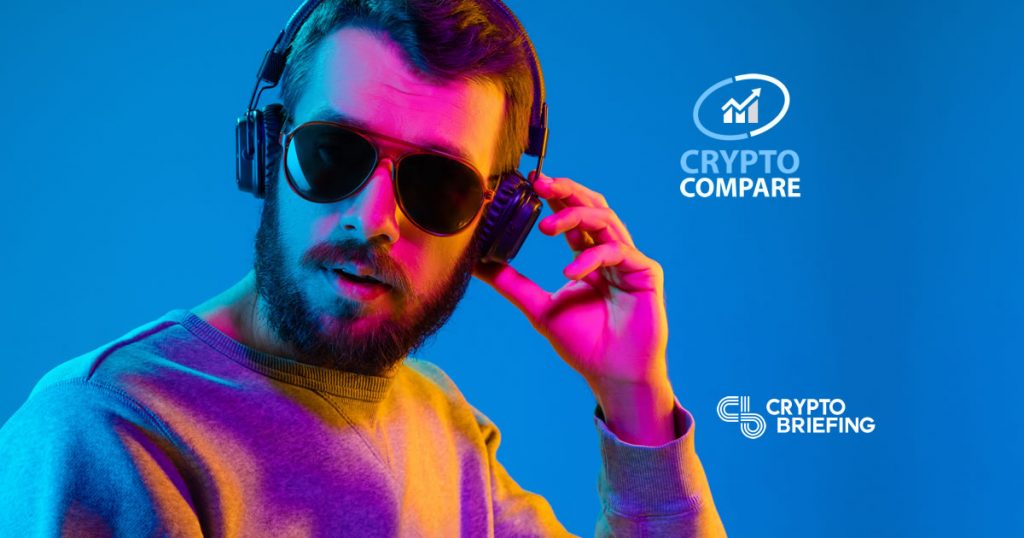 The latest edition of the monthly CryptoCompare Exchange Review is out, and one clear conclusion stands out from the analysis: since August, market volumes have fallen across the board.
The review examines all kinds of details about the crypto market, including exchange fee models, volumes in crypto derivatives trading, and comparisons between crypto to crypto, crypto to stablecoins, and crypto to fiat volumes. The review compares exchanges by spot trading volume and looks at activity on institutional products as well as decentralized exchanges.
---
A Look Back At Events In September
The review highlights major events in the month of September like the launch of Binance.US and an increase in competition among derivatives products with the recent additions of Bakkt and Binance Futures. It mentions advances in crypto custody and regulation with the growth of institutional custody solutions via Bakkt, Coinbase, and Gemini.
It notes the creation of the Crypto Rating Council, a body that is designed to "encourage greater self-policing" by, for instance, issuing analysis on whether existing projects might be deemed securities.
The review also examines a broad range of exchanges in detail, classifying them in a spectrum from "top-tier" to "lower-tier" trading volume. In this regard, the highest-ranked exchanges, classified as AA, saw a substantial drop in trading volume, falling nearly 32% over the month.
In the meantime, many lower-tier exchange trading volumes remained relatively steady; a potential indicator of inauthentic trading activity.
The report explains that "trading volume is still dominated by Lower-tier exchanges, with D-E rated exchanges representing 71.0% combined (347.2 billion USD)." For example, the D-rated exchange Coinsbit "saw an average trade size 21.7 times higher than AA-rated Bitstamp."
---
Liquid Dominates Daily Fiat To Crypto Trade
The top-tier exchange, Liquid, managed to sop up the greatest number of trades between fiat and crypto on a daily basis, at an average of 575,000 a day in September. Binance was the next highest top-tier fiat to crypto exchange with more than 260,000 trades executed per day.
Exchanges like itBit, Gemini, and Coinone were not even in the same ballpark as their dominant competitors, performing much lower trade numbers of 1.68k, 5.2k, and 13.9k respectively.
Crypto to crypto exchanging is far more popular, making up more than 84% of all trading volume in September. Digifinex had the largest daily trade count of more than 400,000 trades, while Binance saw more than 300,000 daily trades and OKEx hosted around 226,000 trades per day.
---
Volumes Are Down. Way Down.
Bitcoin trading volume was down across the board, with a drop of 19% in trades between Bitcoin and USD. Trading between Bitcoin and the Japanese Yen fell more severely, down 40% since August. Still, the most BTC activity was with USDT, representing nearly 71% of the total volume of BTC against fiat and stablecoins. Again, this trade pairing experienced a more than 20% drop in volume from August.
Trading on decentralized exchanges also exhibited a downward trend in volume. DDEX was the largest DEX in September, but was down about 9% since August, trading a total of 30.98 million USD. IDEX and BitSquare saw significant drops in volume of approximately 35% and 56% respectively. The report notes that DEXs represent a tiny fraction — only 0.01% — of global spot exchange volume.
---
Are The Institutions Coming?
Despite Bakkt's entry into the BTC market, institutional activity is still dominated by the CME. Still, even the CME's cash-settled Bitcoin futures product volumes fell more than 18%. Grayscale saw a considerably more severe drop in their GBTC Bitcoin trust product trading volume, plunging 37.5% since August.
The much anticipated physically-settled Bitcoin futures platform, Bakkt, finally went live in September, but failed to ignite market excitement. The report states that the new service "is seen as a missing piece in bringing more institutions to crypto," but low trading numbers "failed to maintain positive sentiment" and may have contributed to Bitcoin's collapse from the $10,000 range.