$20bn Crypto Wipeout: Manipulation Or Overdue Correction?
Sentiment was already beginning to fall.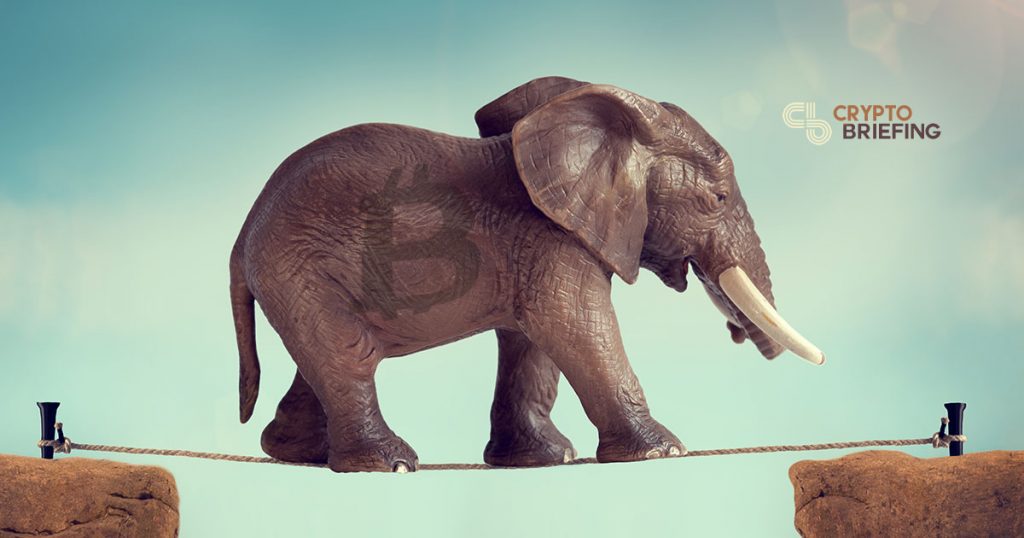 Cryptocurrency markets experienced a significant downturn last night, losing $20bn of total capitalization in a little over two hours. Bitcoin (BTC) prices fell by more than $600, falling below the psychological $8,000 boundary.
Most observers attribute the downturn to a 'whale alert,' which reported the movement of around 25,000 BTC ($215M in contemporary prices) to Coinbase an hour before the main dump. Two separate withdrawals, adding up to 25,000 BTC, occurred two hours later.
The movement of approximately 0.14% of the current BTC circulating supply suggests to some observers that a bitcoin whale dumped their holdings, in order to spark a major sell-off. According to this theory, once the spot price dropped, the whale bought back their holdings and pocketed the $15M difference.
"For all those saying that no one was complaining when a whale entering the market drove the price [up]. No shit, all boats rise in that situation," wrote one angry investor on Reddit. "In the one we're talking about here, only one group of people benefit whereas the vast majority are negatively impacted."
---
Blame the whales?
But Joshua Frank, co-founder of The TIE, a cryptocurrency trading data and analytics provider, disagrees with the theory.
"No individual exchange has the liquidity to handle anywhere near $200M USD in a dump," Frank wrote in an email."There is no way that this person sold everything that was transferred and bought it back."
Such a sell order would make up 86% of the total BTC/USD volume on eleven validated exchanges for June 3rd. That's unlikely, considering BTC/USD is one of the most widely traded markets in crypto.
Coinbase Pro reported volumes of 2,000 BTC – approximately $16,500,000 – between 20:00 and 22:00, far less than the purported whale's bankroll. . The total volume of BTC/USD trading on June 3rd was only 16,000 BTC: 9,000 BTC less than the whale's deposit.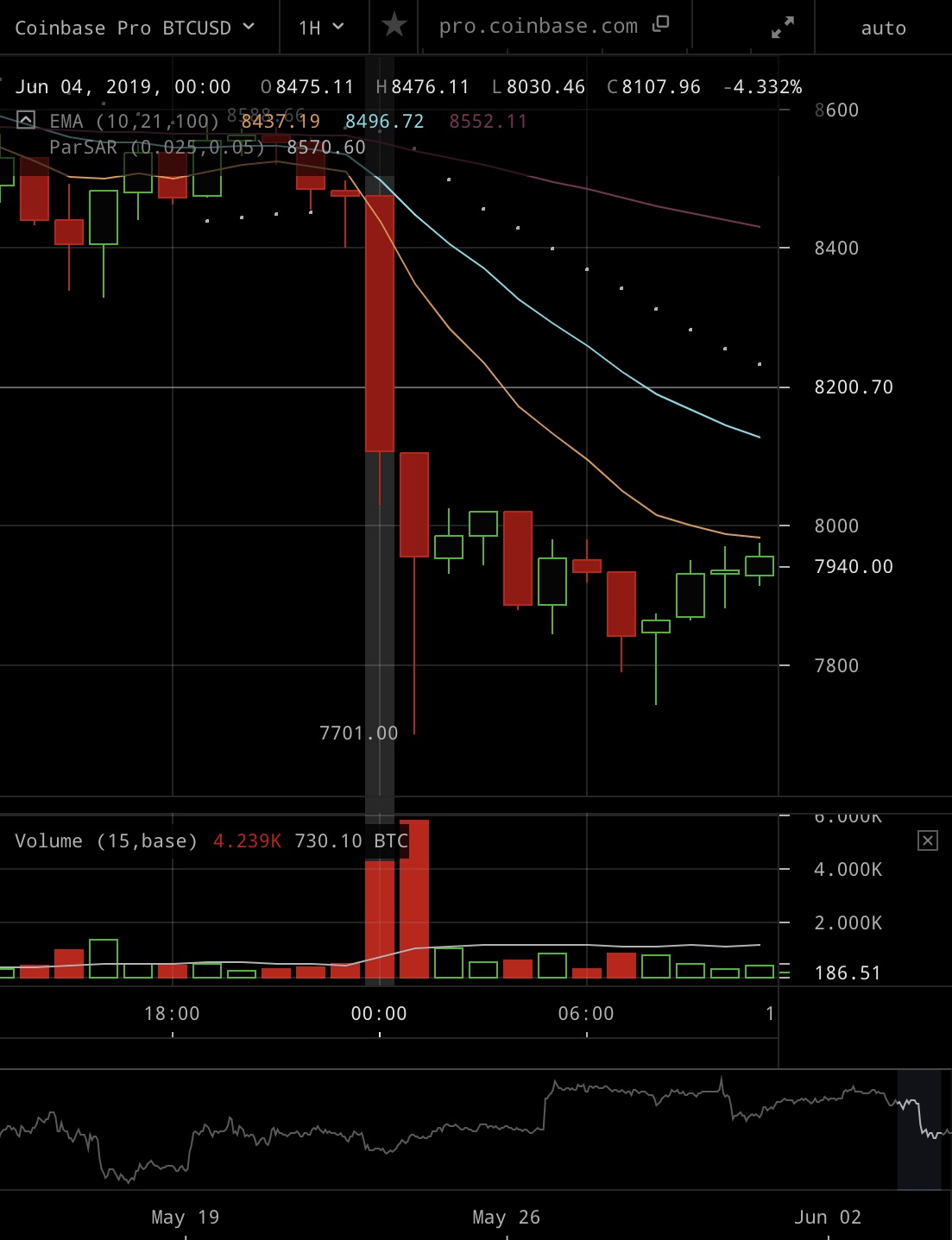 Moreover, any buy-back would have a positive effect on the BTC price – in the same way as a sell-off brings the price down – which isn't evident from the data either.
"It is possible that the individual thought that they would be able to dump their holdings on Coinbase," Frank said, "as they started selling off they realized how significantly they were affecting price and stopped."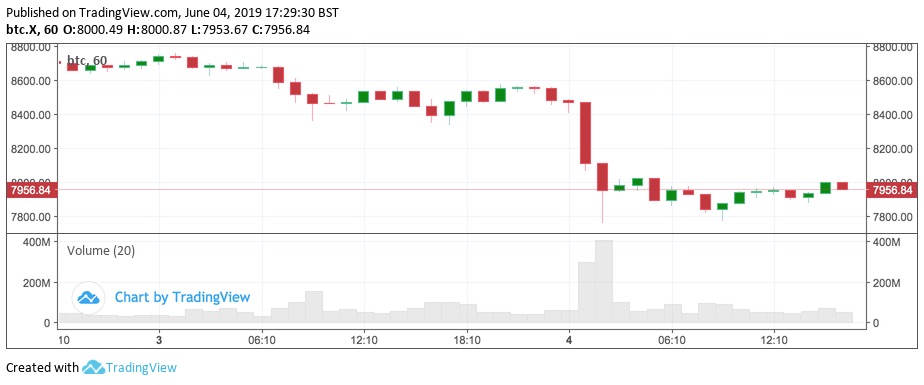 ---
Was It A Correction?
What may have started out as a large sell order could have turned into something much larger: existing market conditions may have actually exacerbated the move.
The TIE's daily sentiment metric, which is based on the general positivity and negativity of Twitter conversations, dropped considerably last Thursday and has still yet to recover. The fall in sentiment suggests traders were already turning bearish.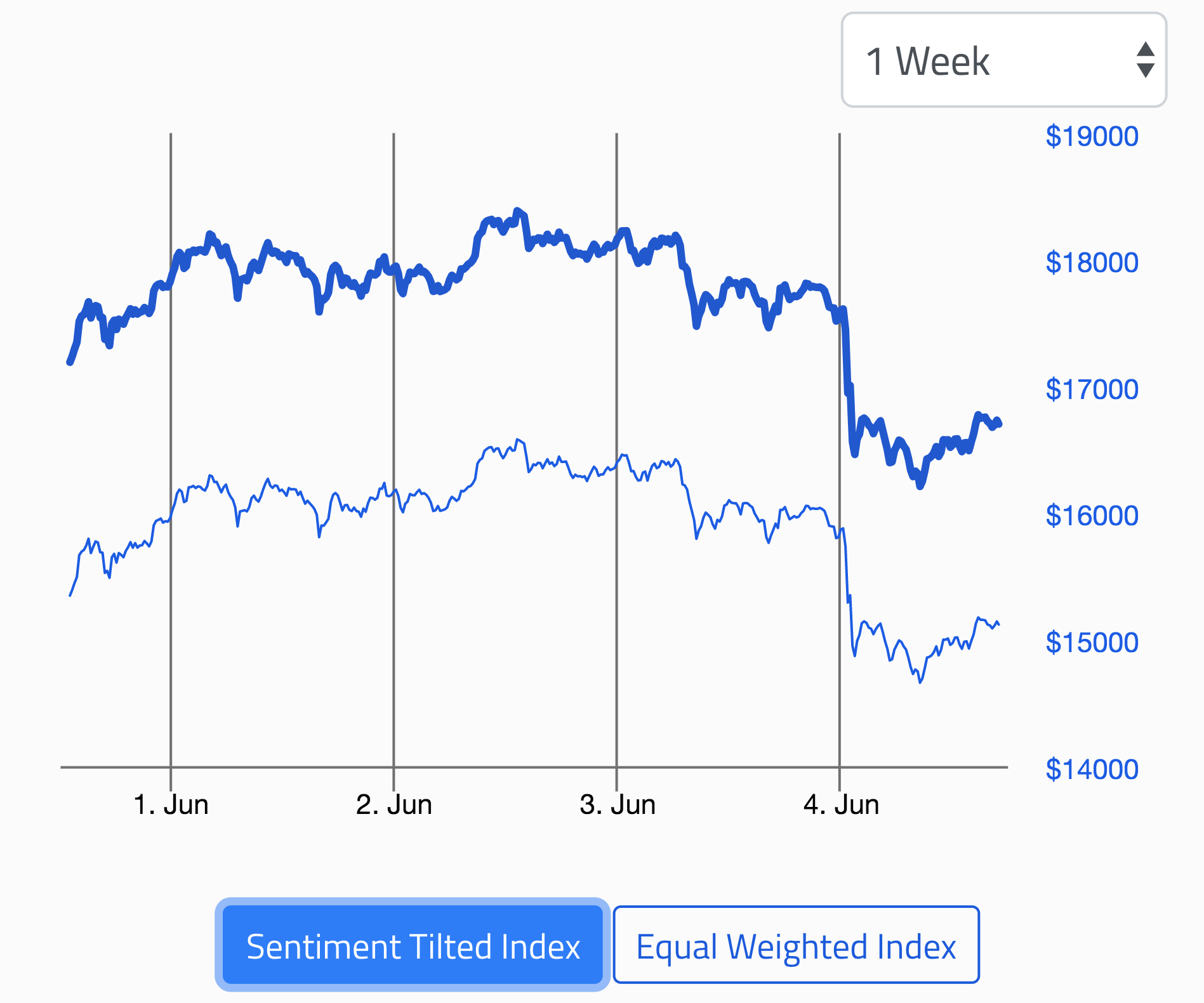 This ties (pardon the pun) with analysis by Mati Greenspan, eToro senior market analyst, who also challenges the hypothesis of an intentional dump."Price discovery is decentralized," he said, "whale moves only influence the markets for a limited period of time."
Although Bitcoin briefly made it past the $$9,000 mark, it failed to stay there for long. Greenspan believes prices could now retest old levels, possibly falling back down to $6,400.
Considering there have been nine weeks of near-uninterrupted growth, Greenspan says that's a natural and healthy sign in the market.
"It's normal to see a pullback," he wrote. "We can't be surprised by a 30% correction after a 107% increase since April."