Cryptocurrency Exchange Intro For New Traders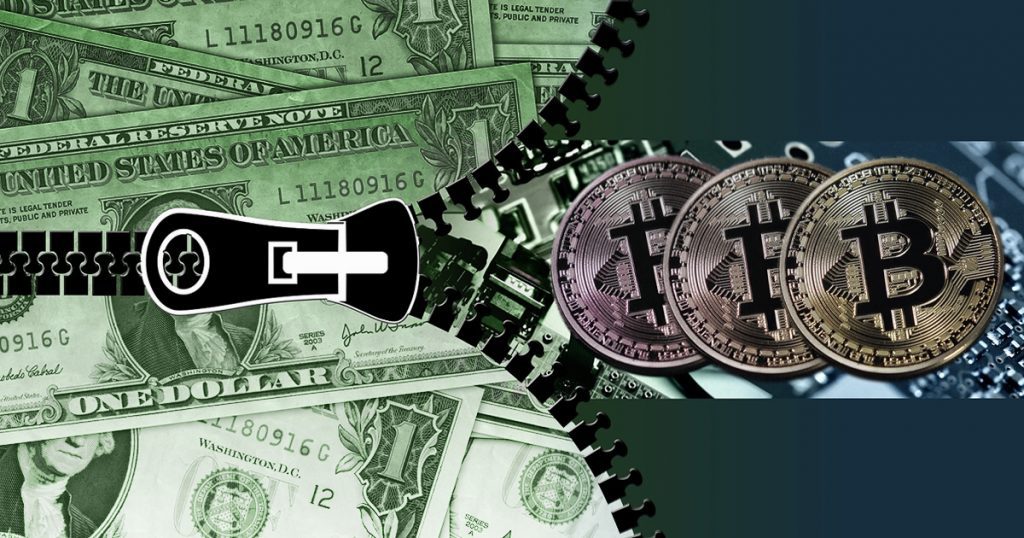 A cryptocurrency exchange is where you will trade crypto, or tokens, for both fiat currency and other cryptocurrencies. Some exchanges make it possible to purchase popular cryptocurrencies such as Bitcoin directly, while others are focused solely on the exchange of crypto assets only.
In order to invest in altcoins, you'll need to establish a presence on one or more exchange. There are a number of factors to consider when selecting a crypto exchange:
Verification Requirements:

Most exchanges require ID from users in order to conform to Anti-Money Laundering and Know Your Customer regulations. All exchanges that allow fiat currency purchases have stringent ID verification requirements
Fees:

Some exchanges charge flat rate fees, while others offer scaling fee structures based on trading volume and whether an order adds or removes liquidity from the orderbook
Security & Reputation:

Exchanges have been a high profile target for hackers since the inception of the crypto market. High profile exchange hacks such as the Mt Gox disaster have resulted in the loss of millions. A good exchange will have a spotless security track record
We'll now proceed to break down the five best exchanges for beginner traders and highlight their primary features:
---
GDAX – To Progress To Intermediate Or Advanced Trading
Based in the US, GDAX is operated by Coinbase, one of the most popular cryptocurrency brokers online. GDAX offers high liquidity and trading volume, but is limited in available trading pairs— GDAX only supports Bitcoin, Ethereum, and Litecoin paired with either USD or EUR.
The GDAX platform does offer advanced charting features, however, and a wide range of deposit options that include fiat funding from bank accounts. This feature means that GDAX ID verification is strict, requiring two forms of photo ID.
What we love about GDAX:
Streamlined interface and intuitive user experience

Wide range of payment features

0% maker fees, with reasonable scaling fees for taker orders
What we'd do differently:
Verification process and time frame needs serious optimization

GDAX could benefit from an expansion of supported cryptocurrencies

Advanced charting features can intimidate some newer traders
---
Binance – Best Cryptocurrency Exchange Altcoin Selection
Binance is a China-based cryptocurrency exchange that draws a large amount of traders due to the broad spectrum of different cryptocurrencies it supports. Traders are able to exchange more than 80 different cryptocurrencies, but are unable to fund their accounts with fiat— Binance is a crypto-only exchange.
The Binance platform is ideal for beginners as it offers both a Basic and Advanced exchange interface that can help new traders find their feet in the exchange environment. Binance also offers simplified fees, with a flat rate of 0.1% per trade.
What we love about Binance:
Wide range of supported cryptos

Simple fee structure

Basic and advanced trading views
What we'd do differently:
Binance occasionally pays lower fees on withdrawal requests, which can delay withdrawal timeframes— withdrawal processes need improvement

Binance only supports Chinese phone numbers for 2FA— international support is needed

The Bianance Android app needs a serious overhaul
---
Kucoin – New AltCoins And Trading Bonuses
Hong Kong-based Kucoin is a relatively new addition to the cryptocurrency exchange roster and, like Binance, offers an extremely wide range of supported cryptocurrencies. Kucoin is also a cryptocurrency-only exchange, and doesn't offer fiat funding options.
The biggest draw of Kucoin is that users are able to trade without providing any ID information, allowing privacy-focused traders to use the platform almost anonymously. Kucoin also offers powerful charting tools powered by TradingView, making it ideal for traders interested in technical analysis.
What we love about Kucoin:
Simple 0.1% flat fee structure

No verification process!

Early adoption of promising altcoins
What we'd do differently:
English language support needs (a lot of) improvement

Kucoin experiences high traffic that slows down platform performance at times

Withdrawals for some tokens can take a significant amount of time
---
CEX.IO – Buy In Fiat With Credit Cards

CEX.IO is one of the oldest cryptocurrency exchanges online today, and benefits from a long tenure in the industry. While CEX is a solid, reliable trading exchange, it's extremely limited in scope, supporting only Ethereum and Bitcoin.
The biggest advantage offered by CEX.IO is that it offers fiat currency funding options, making it possible to purchase both Ethereum and Bitcoin via credit or debit card and bank transfers.
What we love about CEX.IO:
Credit and debit card support

Streamlined, intuitive user interface

High limits for verified users
What we'd do differently:
CEX could benefit from the inclusion of Litecoin in its supported currencies

Extremely high fees of 7% need rebalancing

Stringent verification process needs optimization
---
LocalBitcoins – Best For Anonymity / Privacy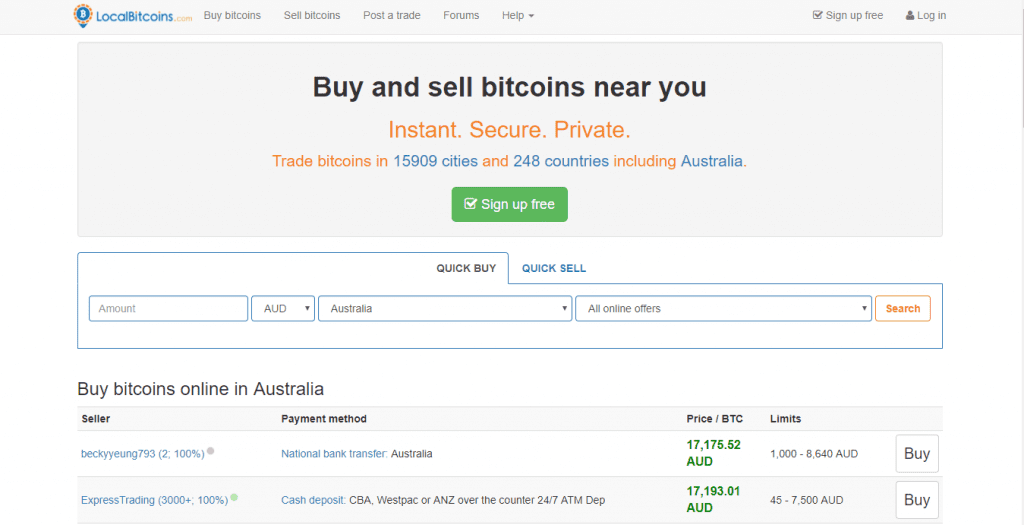 LocalBitcoins isn't strictly a cryptocurrency exchange in the traditional sense, but should be on the radar of every new cryptocurrency trader. The LocalBitcoins platform makes it possible to sell or buy Bitcoins in virtually any currency through almost any payment method imaginable, and is supported by an elegant escrow system.
What we love about LocalBitcoins:
Trust rating system matches users with reputable sellers and buyers

Responsible escrow management
What we'd do differently:
Messaging system is slow to respond and needs improvement

Sorting through sellers and buyers by region and payment type is cumbersome

LocalBitcoins app needs optimization