CryptoKitties Raises $15M: Portends More Viral Games Ahead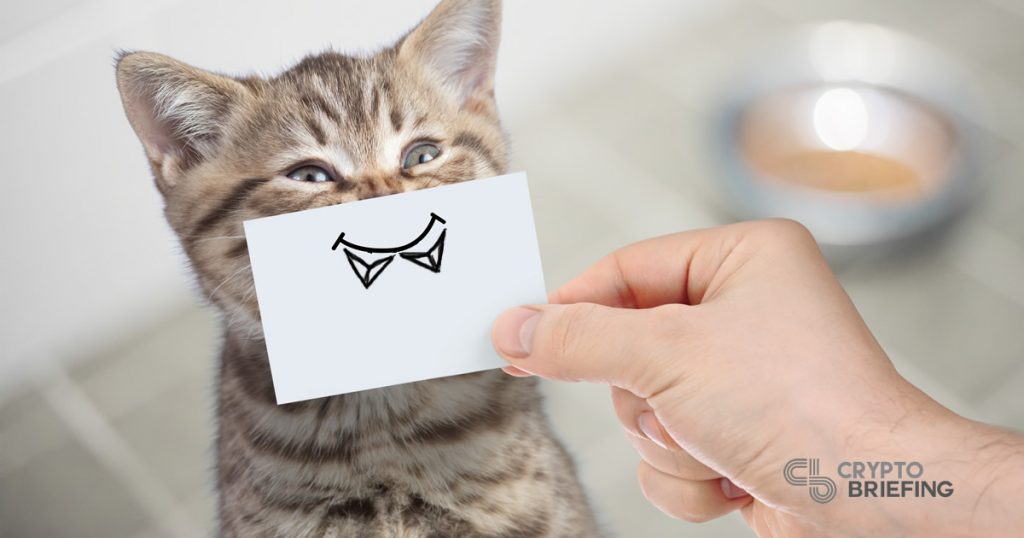 Older generations play with real pets. Today's iPhone crowd spends cryptos to breed make-believe pets that have special "cattributes."
Dapper Labs on Friday announced $15 million in new funds from a who's who of investing powerhouses, showing big tech's optimism towards interactive games powered on blockchain. The Canada-founded company is behind CryptoKitties, an Ethereum-based decentralized app (dApp) considered the most successful dApp game of all time. Users spend ETH tokens to raise in perpetuity (if they choose to) uniquely-identifiable kittens who "live" on Ethereum network. Users can also sell their virtual, meowing furballs.
Venrock, the venture capital firm of Rockefeller family, led the funding round. Other investors joined the Silicon Valley-based VC, and they include GV (formerly Google Ventures), Samsung NEXT and Andreessen Horowitz (a16z). (Andreesen has invested in unicorns such as Coinbase and Airbnb.)
Other backers also joined, and they could provide strategic support and/or partnerships. They include William Morris Endeavor (a talent agency) and aXiomatic (an e-sports firm). Dapper Labs is attempting to bring Zynga-like success to Web 3.0 gaming. The Canadian company recently unveiled a teaser website that portends more dApp games ahead: "the team … is putting more than cats on the blockchain," the page said.
CryptoKitties becoming a pop culture sensation shows the promise of lovable dApp concepts. On YouTube, cat videos are well-known for accumulating tens of millions of views — and the phenomenon probably spawned countless thesis papers around the country on humanity's primordial predisposition towards small, four-legged friends.
But ironically, the gaming craze also revealed scalability flaws in peer-to-peer, open source networks, which can prevent mass-scale adoption if not timely fixed.
Released in November 2017, CryptoKitties' fan base exploded to more than 1.5 million users within six months (although usage rates have since dropped). Last December, as investors and speculators clamored to acquire cryptocurrencies in a spectacular bubble, the game nearly tapped out Ethereum network, with CryptoKitties clogging up 11% of traffic and up to 25% of it during peak times.
Michael Wuehler of blockchain-infrastructure firm Infura told ConsenSys in February:
All of the blockchain read activity caused our daily requests to explode from 2 Billion/day to over 4 Billion/day… overnight! …. [All] of a sudden, the fees to buy the kitty cost more than the asset itself …. That threatened to kill CryptoKitties entirely, because when the fees are so inhibitive, it's game over.
"The path to mainstream adoption is driven by compelling and novel experiences, not financial speculation," said Roham Gharegozlou, founder of Dapper Labs, in Nov. 2 blog. "Last year, 2.3 billion players spent $80 billion on virtual items they do not own. We have already demonstrated how blockchain technology gives players the ability to control the value they have paid for."
In a Nov. 2 statement, Dapper Labs said it will use the funds to expand in U.S. and globally and to further develop tech infrastructure. The expansion will be led by former executives from Disney and Unity (the world's largest game development platform). The firm also hired employees who recently joined from the likes of Ubisoft, EA Sports, Amazon, ESPN, Hasbro, and Zynga.
Buy me, meow.
The author holds ETH which is mentioned in this article.