Cuddly Toy Gives Aelf Price A $60m Hug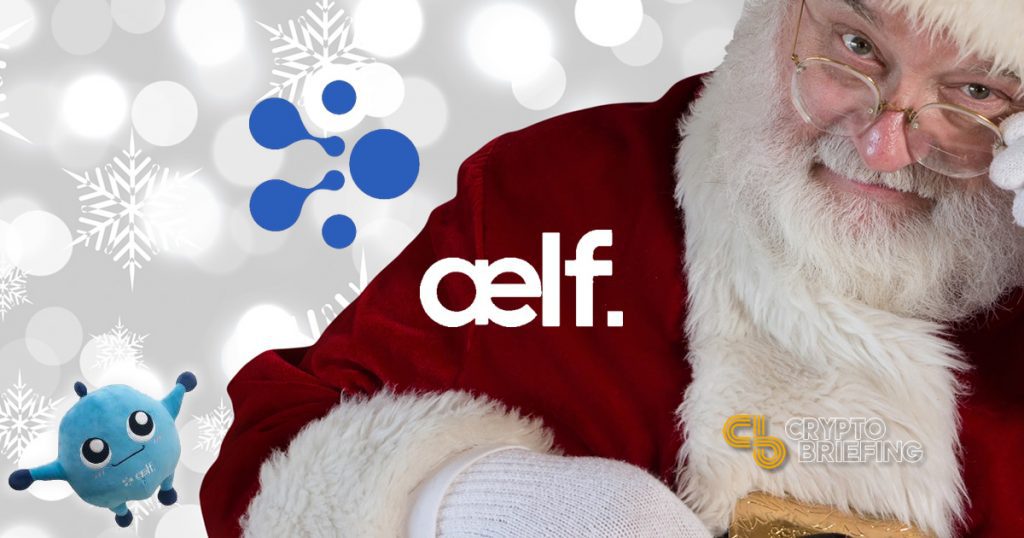 The prospect of winning a cuddly toy gave the aelf price (ELF) a strong surge in trading earlier this morning – and who says you can't win with altcoins, even in a teddy bear market?
Beginning the day at around $0.58, ELF started to rise at just before 05:00 GMT, reaching a high of $0.82 by 09:00: a near $60m boost for the coin's total value, according to CoinMarketCap.
Today's aelf price rise follows the launch of a quiz competition on Monday that offers winners the chance to win an 'aelfie' – a promotional toy with large eyes, plush blue fur and arms that may or may not be broken.
This will enable them to participate in a new activity for the platform's reward programme – the 'Candy System' – where users can be rewarded with 'aelfiego' tokens for taking a picture with their must-have toy.
According to the quiz's terms and conditions, selected winners will have to send 100 ELF, equivalent to $77 at current prices, to receive an aelfie.
Designed to incentives engagement with the platform, users are currently rewarded with aelfiego for liking or sharing the platform's social media posts as well as inviting friends. Alefiego can be exchanged for ELF tokens.
Incentive programmes are quite common in the blockchain: miners are rewarded with coins for using their processing power and some platforms payout effective dividends to those who own a stake, such as with NEO.
That said, aelf is the first to offer users the chance to buy a real-world object – in this case, a toy – that can then be used to claim rewards for promoting the platform.
Based in Singapore, aelf is developing a customisable operating system for the blockchain that enables users to create their own Decentralised Applications (DApps) through the use of smart contract-specific sidechains.
ELF tokens are used to facilitate transactions on sidechains as well as to pay fees to the aelf mainchain, which forms the backbone of the ecosystem. The founder and CEO of TechCrunch, Michael Arrington, became a senior advisor for the project earlier this year.
As of 15:00 GMT, the price of aelf is $77, giving the coin a market cap of $192m: a 31% increase in the past 24 hours.
When reached for comment, Will Ferrell observed that "It's just nice to meet another human that shares my affinity for elf culture."