Curve Accuses Saddle Finance of Copying Its Algorithm
Curve Finance says the project "used exactly the same math" as its own.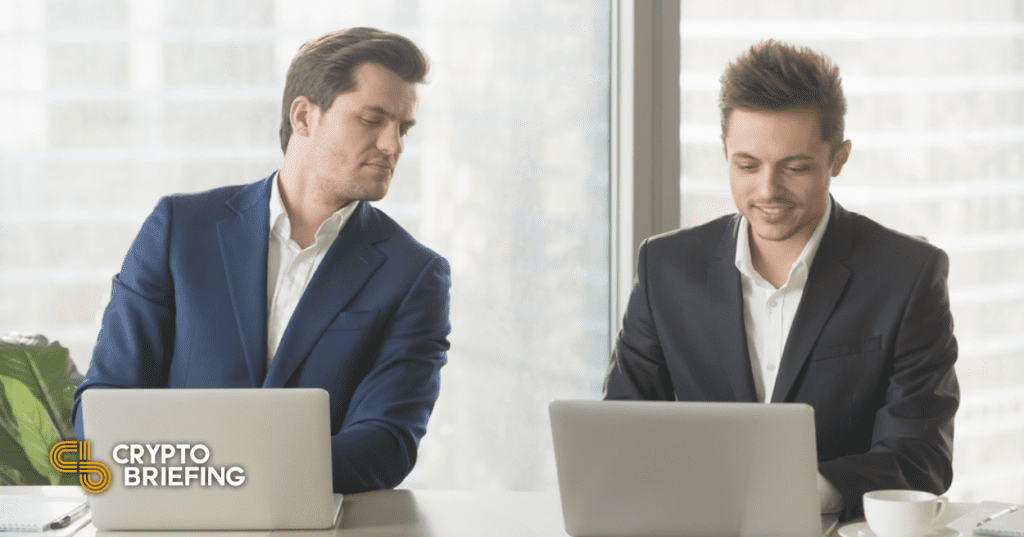 Key Takeaways
Saddle Finance, an automatic market maker, launched on Jan. 19
Curve Finance and parts of the crypto community have accused the project of stealing Curve's own code.
Saddle Finance has not responded to requests for comment.
Saddle Finance launched today as an automated market maker. However, parts of the crypto community have criticized Saddle for allegedly copying Curve Finance's work.
Curve Criticizes Saddle Finance
Curve Finance tweeted that Saddle copied its own math, suggesting that much of Saddle's algorithms are "exactly the same" as its own.
For now, seems like exactly the same math but with VCs. Will see how it plays out

— Curve Finance (@CurveFinance) January 19, 2021
Curve Finance expanded on this in discussion with Crypto Briefing, noting that Saddle Finance "used exactly the same algorithm, according to comments in Quantstamp audit."
That Quantstamp audit states that Saddle Finance's implementation of StableSwap was ported from a Curve Finance codebase "which was used as a reference." Quantstamp added that details beyond that were unclear: "due to poor documentation, we were not able to determine how the developers have derived some of the implemented formulas from the StableSwap whitepaper."
The audit also suggests Saddle is vulnerable to an attack vector first seen in Curve Finance. "Since the Saddle Finance contracts are a Solidity implementation of the Curve contracts, they are also vulnerable to the same attack," the report says.
Curve acknowledged that Saddle uses a different programming language—"Solidity instead of Vyper"—but concluded that this was the only difference between the two platforms.
Imbalanced Pools Cause Problems
Elsewhere, Stake Capital CEO Julien Bouteloup commented on Saddle's issues just hours after the launch.
Bouteloup pointed to a transaction concerning the Saddle Finance liquidity pool, which is a 1:1 copy of Curve Finance's pool. Those pools require a similar amount of each token to be in the pool, as imbalances can create unwanted arbitrage opportunities.
An imbalance of this type appears to have emerged on day one for Saddle Finance. A newly-launched BTC token pool has been launched without enough funds to prevent arbitration. A user bought 0.36 BTC and swapped it for over 4 WBTC, repeating the trade until the arbitration opportunity was gone.
"Some deposit in the pool was making it highly imbalanced, creating an arbitrage opportunity," Curve Finance told Crypto Briefing. "Some [arbitrage] trader made insane profit, [and] the depositor lost money. This could have been prevented by pre-seeding the pool."
Curve added that this is "not necessarily a sign of a vulnerability," but rather a sign that there are "just not enough UI precautions made to prevent people from losing money."
Curve Finance told Crypto Briefing that it was strange that Saddle had copied Curve's work so directly. It stated that there are "an infinite number of ways to achieve the same without trying to make an IP violation" although doing so would "require some math skills."
Saddle Finance did not respond to Crypto Briefing's requests for comment by press time.
Update: Saddle Finance reached out to Crypto Briefing to state that some of the day's early transactions were executed with high slippage and that the front end has been updated.
Disclosure: At the time of writing, this author held Bitcoin