What Is CyberMiles Network? Introduction to CMT Token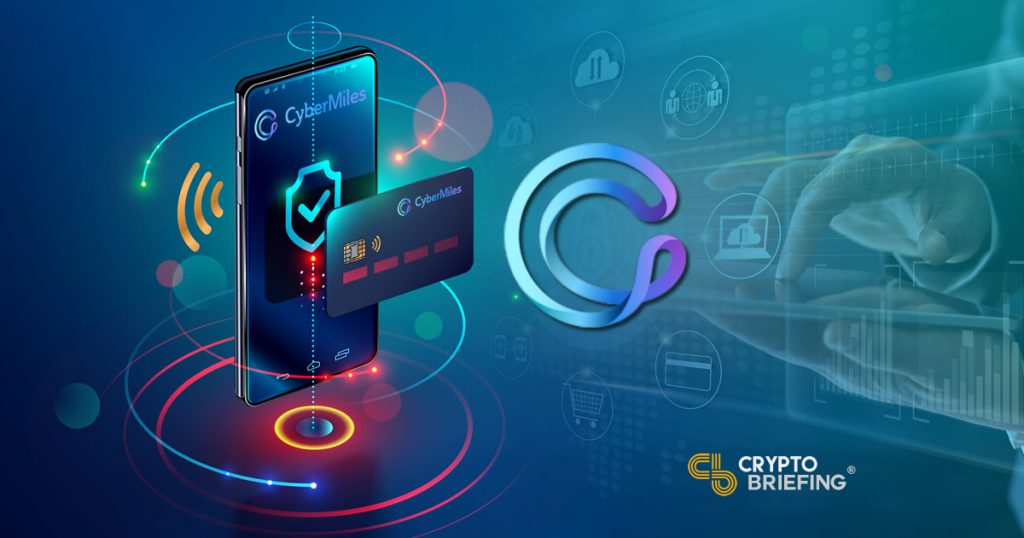 What Is CyberMiles?
CyberMiles is a Hong Kong-based blockchain platform created by U.S.-based ecommerce marketplace app company 5miles. The company aims to replace legacy ecommerce marketplaces like Amazon and Ebay with a suite of smart contract-based tools. It originated as an Ethereum-based network until the Travis mainnet launched in October 2018. CyberMiles Token (CMT) is the native cryptocurrency coin of the CyberMiles platform.
If you're not already familiar with 5miles, it has over 15 million users as of the fourth quarter of 2018. It's a mobile local marketplace app that combines Instagram and Cragslist to provide an alternative to Facebook Marketplace. It received over $62 million in Series A and B funding, with investors including SIG, IDG, and Blue Lake.
Dr. Lucas Lu is the CEO of both 5miles and the CyberMiles Foundation. He holds a PhD in particle physics and worked at CERN and Alibaba before founding these projects. Dr. Lu recruited a highly-educated technical team capable of engineering sleek projects.
Reinventing online commerce sounds great on paper, but it's not easy to do. There are a ton of P2P marketplaces online these days.
Facebook Marketplace alone has 800 million users posting up to 20 million new items for sale every week. Craigslist posts 80 million new ads every month, and eBay has 1 billion products listed. These are just two of the big names with their hands in the resale market estimated to be worth $41 billion by 2022 (more than double the $20 billion market in 2017).
But the biggest players in ecommerce are Amazon and Alibaba, which earn nearly a combined $1 trillion between them. These ecommerce giants are stifling innovation by choking out smaller competitors. CyberMiles was created to use lessons learned from 5miles to build a blockchain-based ecommerce platform so good even the competition is forced to use it.
And being separate projects doesn't mean they'll be starting from scratch – CyberMiles is aggressively marketed to 5miles users to build proof of concept. It'll need to scale a lot larger to take on its brethren though.
Let's start our quest to determine they chances of success by researching CMT, the proprietary cryptocurrency utility token used by the CyberMiles platform.
---
CMT Cryptocurrency Summary
CyberMiles has a total supply of 1,000,000,000 CMT. The peak price of CMT so far was $0.583862 on January 7, 2018.
The CyberMiles ICO token crowdsale was held from September through November 22, 2017. It raised over $30 million worth of Ether. Approximately 42 percent of the total supply (420,000,000 CMT) was sold during the public ICO sale. Of the remaining supply, 20 percent was withheld by the founding team and 10 percent was set aside for community and network development.
During the ICO, CMT was an ERC-20 token on the Ethereum blockchain. The CyberMiles Token was migrated through a coin swap to the mainnet on October 15, 2018 at a ratio of 1:1.
CMT is mined using a Delegated Proof-of-Stake (DPoS) consensus algorithm with what correlates to approximately an 8 percent APR on staked coins.
CyberMiles Tokens are accepted on a wide variety of popular cryptocurrency exchange markets, including IDCM, Binance, DragonEX, Huobi, Coineal, Bithumb, Digifinex, and OKEx. Its trading pairs include ETH, BTC, and USDT.
CMT can be stored in the official CyberMiles Mobile Blockchain Wallet for iOS or Android.
---
Going the Extra CyberMiles
Ecommerce marketplaces like Craigslist, eBay, and Amazon look simplistic because of their intuitive GUIs, but they're very complicated websites. The CyberMiles Foundation understands these complexities and is building the CyberMiles network with a library of smart contracts meant to handle every aspect of ecommerce.
Middleware amounts to all the backend operations we don't think about that need to work exactly right for products to be moved to shopping carts, discounts to be applied, memberships tracked, transactions settled, and more.
This modular approach makes it easier for developers to move their existing legacy product onto the blockchain.
It does appear from the whitepaper that CyberMiles is attempting to insert itself as an arbitrator between buyers and sellers. This is similar to how PayPal started, and it's a good move for the company's profitability, but it'll be a hard sell for merchants. Companies like Walmart, Best Buy, Costco, and Amazon have their own return policies and are unlikely to appreciate an additional middle man.
CyberMiles already has several dApps built on its platform, including MetaMask for CMT (a browser-based identity vault), a payment gateway, a security token launchpad, and an OTC exchange with plans to support Gemini's GUSD and other stablecoins.
The team has an ambitious roadmap for 2019, with plans to upload the entire 5miles user database into the CyberMiles blockchain. I'm not sure how those 15 million users will feel about their personal data being stored on an immutable distributed ledger, but we'll find that out when it happens.
---
CybermIles Summary
CyberMiles is a blockchain-based ecommerce platform developed by the same team that developed 5miles. CyberMiles plans to become a go-to payment clearing house for online transactions far beyond the P2P marketplace of its parent company. The success of the project hinges on these key ingredients.
CyberMiles started on the Ethereum blockchain but moved to its own mainnet in October 2018.

CyberMiles Token (CMT) is the native cryptocurrency coin for the CyberMiles network. It's a utility token used to pay for tokenized transactions and is mined using DPoS.

CyberMiles hopes to overtake ecommerce giants Amazon and Alibaba by giving small businesses a way to securely and efficiently process transactions on the blockchain.
With these pieces in place, CyberMiles is certainly an ambitious project with a highly skilled technical team in place. One can only wonder if that's enough to compete in one of the biggest (and fastest growing) sectors in modern business.