Daily Briefing: An Avalanche of Trouble
Avalanche's Ava Labs allegedly paid off Roche Freedman to sue its competitors and keep regulators at bay, but both parties have denied the claims. Jacob Oliver unpacks crypto's latest big scandal.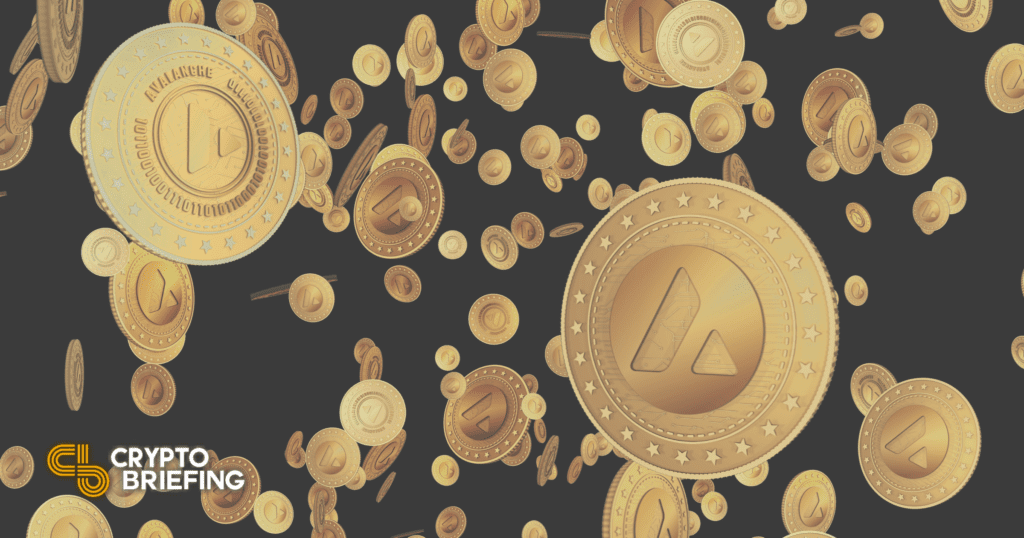 Key Takeaways
Ava Labs has been accused of paying off a legal firm to go after its competitors and sue regulators.
The firm's founding partner Kyle Roche was secretly filmed making the claims, but both he and Ava Labs have denied the allegations.
Law enforcement has likely caught wind of the drama since it blew up in the crypto space.
Unpacking the Avalanche scandal.
Avalanche and Roche Freedman
Happy Monday, everyone! Hope you've all had a great weekend and had some time to recharge because we're hitting the ground running this week.
On Friday, the newcomer "whistleblower" site Crypto Leaks published its third exposé, a lengthy investigative piece on an "evil conspiracy" centered around Ava Labs and its relationship with the law firm Roche Freedman. The piece included several surreptitiously filmed excerpts of Kyle Roche, founding partner and public face at Roche Freedman, appearing to divulge damning information about a questionable "legal" arrangement between himself and Ava Labs (and the company's CEO Emin Gün Sirer in particular). The fullness of the allegations is worth working through in its entirety, but the gist is this: Kyle Roche was able to secure a substantial stake in both the company's stock as well as its token distribution, and in return, he would make life a living hell for Ava Labs' competitors.
Roche's mechanism for doing so is the classic American class-action lawsuit. According to the picture that Crypto Leaks paints (which, to be fair, is helpfully guided along by Roche's own words), Roche Freedman's M.O. is to file class-action suits against companies that directly or indirectly compete against Ava Labs in order to exhaust the target companies' resources by tying them up in court, to gain access to inside knowledge of competitors' workings through the legal discovery process, and to prop up other targets to draw the ire and attention of the SEC, CFTC, or any other regulator who might be monitoring the courts.
Of course, Ava Labs, Kyle Roche, Gün Sirer, and basically all parties who stand accused of such shenanigans have vehemently denied the allegations. Roche, for his part, called foul on Crypto Leaks, claiming that Roche Freedman had no special relationship with Ava Labs and that "statements in the video to the contrary are false, and were obtained through deceptive means, including a deliberate scheme to intoxicate, and then exploit me, using leading questions. The statements are highly edited and spliced out of context." The "out-of-context" argument that people often present when confronted with recorded evidence of their own statements is sometimes reasonable; still, words from the horse's mouth are what they are.
Gün Sirer, on the other hand, distanced himself and Ava Labs from Roche Freedman by throwing Kyle Roche right under the bus. Referring to Roche and his comments in the leaked video, the Ava Labs CEO characterized Roche as "a lawyer at a firm we retained in the early days of our company," who was caught on film "[trying] to impress a potential business partner by making false claims about the nature of his work for Ava Labs." Presumably, the "false statements" he's referring to include anything Roche said about his cozy relationship with the executives at Ava Labs.
Now, the extent to which these allegations are true is very debatable. I obviously don't know Roche personally, and any judgment I could render on his character is largely irrelevant. That said, there is one particularly telling video included in the exposé of Roche waxing poetic on how good it is to wield power over others through the legal system, so I'll just let the audience decide what manner of man they think he is. All I know for sure is this: if someone were to tell me that this guy was lying to me, I might be inclined to take their warning seriously.
In the short term, this is obviously a problem for Ava Labs and for Avalanche, its flagship blockchain product. AVAX, which traded at around $22 this time last week, dipped to around $17.50 over the weekend as the news made the rounds before bouncing back to $19 today. The long-term implications of these allegations, however, are far more serious. The fate of Avalanche, Ava Labs, and Roche Freedman rests entirely upon how accurate the claims in this investigation are, because one thing is certain: if Crypto Leaks got the attention of the public, they got the attention of law enforcement as well.
The next investigation Sirer, Roche, and Co. find themselves the subject of won't be conducted by anonymous whistleblowers—the investigators in that case will likely come with badges. And then we'll find out who's telling the truth and who's not.