Daily Briefing: Missing the Bus
Missed opportunities are a dime a dozen in crypto; the trick is not miss the next one because you're too busy dwelling on the last.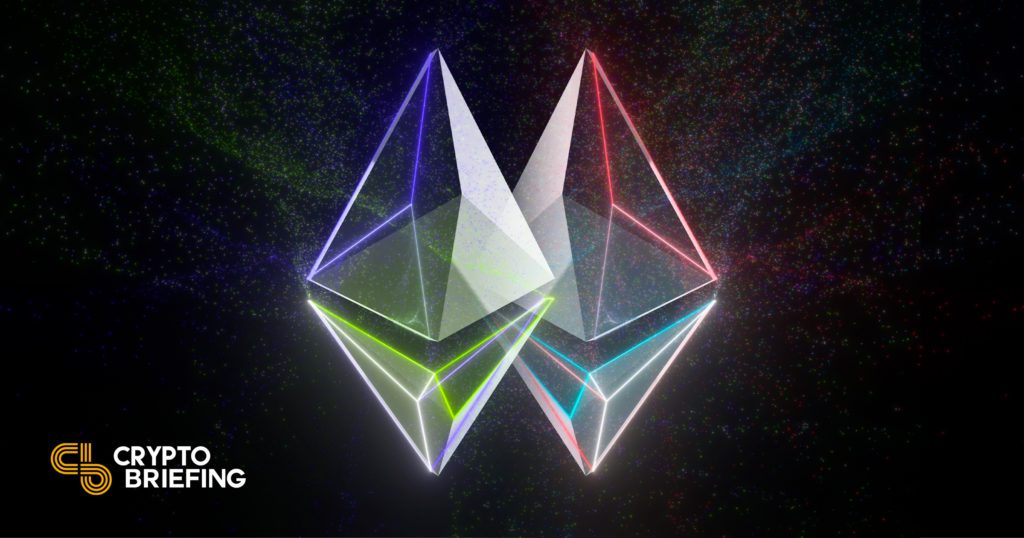 Key Takeaways
Merge hype has buoyed the price of ETH since as the upgrade's expected date grows more certain.
With ETH recently so far down, it can be easy to feel you've missed the bus.
One of the may tricks of the trade in crypto, however, is not to let missed opportunities bring you down.
Ethereum fans are celebrating once again today after developers scheduled a September 15 to 16 launch date for "the Merge" following a successful test run on Goerli.
Converging on the Merge
After several years of delays, it looks like the network's Proof-of-Stake upgrade is finally here. That's why ETH is rallying, as seen in the chart below.
ETH/USD from the June low to today (Source: CoinGecko)
But while I and other holders are happy about the surge, it's a bittersweet moment because I feel like I didn't capitalize enough on the downturn a few weeks ago. For those who don't remember, the market got obliterated following Three Arrows Capital's collapse in June. Bitcoin posted 12 weekly red candles, and Ethereum plummeted to three digits for the first time since the beginning of last year's bull run. I remarked how the downturn reminded me of the 2018 bottom at the time. Then, when it was trading under $900, several big players like SBF, CZ, and Cobie suggested that the pain was coming to an end.
It's easy to look back now and say that it was obvious the Merge trade would be a big one, but claiming "I knew it all along" every time won't get you anywhere. Every big trading opportunity looks more obvious than it was when you know what the outcome was. In reality, Three Arrows could've caused more damage than it did, and we didn't know that U.S. inflation would ease off either. Plus, once the Merge hype dies down, who's to say the macro climate won't get much worse?
When you're participating in the market, you should aim to avoid falling victim to hindsight bias. Because if you don't control it, missed opportunities will always eat away at you.
Remember not to curse at the opportunities you didn't take. After all, opportunities are like buses in crypto: there's always another one just around the corner.
Disclosure: At the time of writing, the author of this piece owned ETH and several other cryptocurrencies.