DAOLaunch will soon be available to IDO on BSC Station and Trustpad
The project aims to address the issue that venture capitalists and institutional investors dominate the start-up investment business.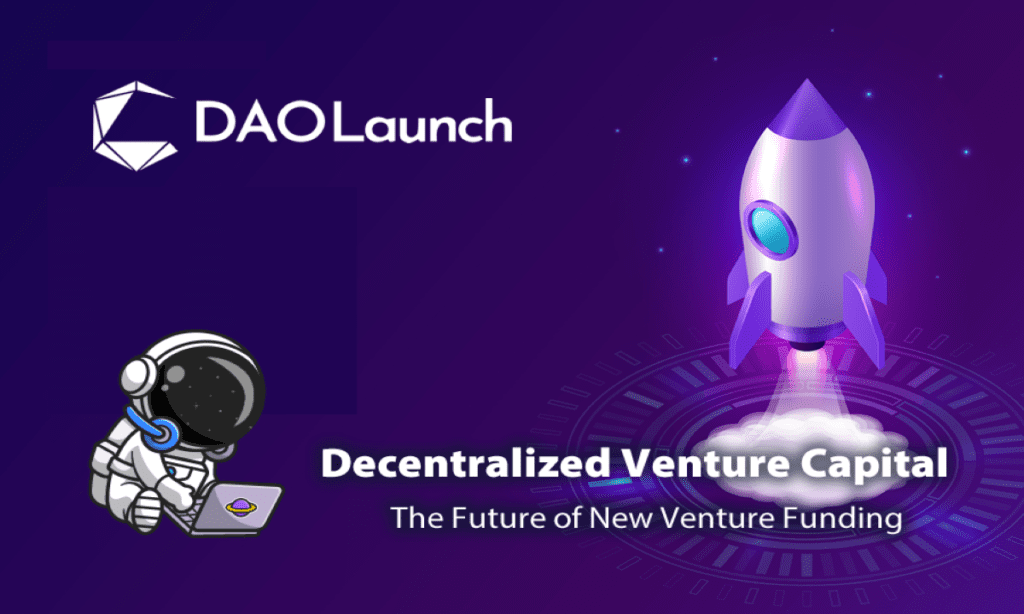 DAOLaunch operates as a decentralized protocol that directly connects investors and start-ups on the blockchain by offering unique fundraising alternatives to the start-up ecosystem. Lately, DAOLaunch has made several announcements for its users, which come with lovely news.
DAOLunch is delighted to share three of their collaborations.
The first is with the BSC Station platform, the second is with Trustpad, and the third is with Gate.io. The collaborations will be completed one after the other, with the first one taking place on November 17th at TrustPad and the second on November 18th at BSC Station, and the third on Gate.io on the 19th of November 2021.
DAOLaunch is backed by leading investors such as ZBS Capital, x21 Digital, BSCstation, Meridian Capital, Onebit Ventures. A recent development also includes its partnership and integration with Shiden, the 3rd parachain on the Kusama network, and there's over $2M worth of $SDN in $DAL staking underway.
The launch on BSC Station, TrustPad and Gate.io
The first destination for DAOLaunch's IDO is TrustPad, where they will release their DEX offering on November 17th, 2021 12:00 UTC to Nov17, 18:00 UTC. This agreement will allow users to stake TrustPad tokens and gain priority access to promising initiatives.
On November 18th, 2021 04:00 UTC – Nov18 14:00UTC, the partnership with BSC Station will go live. The IDO rate will be one $DAL for one BUSD. The vesting schedule is as follows: unlock 25% at TGE, then vest 25% per month for the next three months. The DAOLaunch project has a total supply of 6 million $DAL and an initial market cap of $283,014. The allocation for both releases will be $100,000 $DAL apiece.
From Nov18, 11:00 UTC to Nov19, 11:00 UTC, DAOLaunch will have its tokens available on Gate.io.
DAOLaunch
Users can use DAOLaunch to quickly develop and support new start-ups across all borders and participate in transparent, flexible, and fair financing rounds, regardless of whether they are crypto or non-crypto start-ups. The project aims to address the issue that venture capitalists and institutional investors dominate the start-up investment business.
The problem with this is that they may leverage their wealth by using their network, contacts, and brand to negotiate better investment conditions and generate significant ROI. The fundamental issue, however, is that these transactions take place in a closed and private setting. Typically, retail investors do not have access to this kind of offer.
The Decentralized Venture Capital concept is DAOLaunch's approach for creating an open and inclusive competitive environment. It provides preferred investing conditions for retail investors based on their investment success as recorded on the blockchain. Because all talks are on-chain, registered investments cannot be edited.
There are two categories for its features: for start-ups and for investors. Both sides have something to gain by participating in the most inventive, new, and fresh products. Not only that, but users of the DAOLaunch platform can create tokens for their token sale. This feature is accessible to both new firms and individuals through simple steps with no extra knowledge.
Users can easily set the price, hard cap, soft cap, duration, and min-max per address. After the creation procedure is completed, the native tokens created will be distributed automatically, and the smart contract will distribute the funds. If the project fails to reach the token's soft cap, the funds raised will be automatically distributed back to the investors.
DAOLaunch also provides various features for investors, such as DVC-NFT, which exists to provide secure, guaranteed returns to talented investors. NFT farming allows individuals to make exclusive earnings from a vast untapped market.
Aside from that, DAOLaunch aims to assist the startups that launch on its platform with marketing, public relations, and advisory services from its pool of professional advisors. The platform's goal is to ensure that these startups hit the ground running with all the possible support they earn – which is often one of the most important aspects to the success of new projects.
DAOLaunch is here to revolutionize the industry and offer transparency opportunities to everyone, especially entrepreneurs.
Prepare to be a part of the most exciting project, and do not forget about their debut on November 17th, 18th and 19th.