Dapper Labs to Develop UFC-Branded Digital Collectibles
Crypto Kitties creators step back into the ring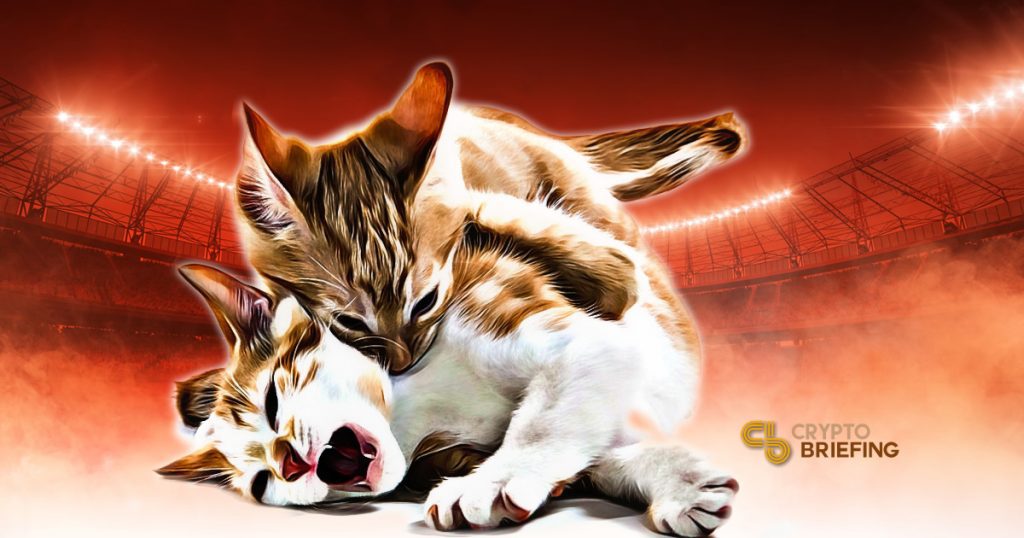 Dapper Labs and the Ultimate Fighting Championship (UFC) are partnering up to develop UFC-branded digital collectibles.
Empowering UFC Fans around the World
In a recent press release, Dapper Labs, a blockchain startup best known for its CryptoKitties collectibles, announced a new licensing partnership with the Ultimate Fighting Championship, the world's largest mixed martial arts promotion company.
1/ Today, we're proud to announce our latest partnership at @dapper_labs:

A collaboration with the UFC to create crypto-backed digital assets and an accompanying blockchain game for mixed martial arts fans around the world.https://t.co/EZkmdPSlcj

— Flow (@flow_blockchain) February 25, 2020
The idea behind the deal is to provide UFC fans around the world with a new digital experience, according to the announcement.
By leveraging Dapper Labs' new developer-friendly blockchain, Flow, UFC fans will be able to purchase, trade and own verified, authentic, limited-edition UFC-branded digital collectibles in real-time.
"Working with the UFC, we are showing what's possible when you give an engaged fanbase a real ownership stake in the game they love and the communities they're a part of," said Roham Gharegozlou, CEO of Dapper Labs.
Along the same lines, Tracey Bleczinski, UFC Senior Vice President, said:
"UFC prides itself on being innovators in sports technology, and Flow is another way to provide our fans with the best entertainment experience."
This is not the first time that the UFC is linked with the cryptocurrency industry.
In late December 2018, it teamed up with the Litecoin Foundation to display the LTC logo on the octagonal fighting canvas.
Additionally, Ben Askren, a former UFC fighter and Olympic wrestler, has frequently shown his interest in the industry and has been promoting it for the past several months.