Dash Community Elects Trust Protectors To Oversee Development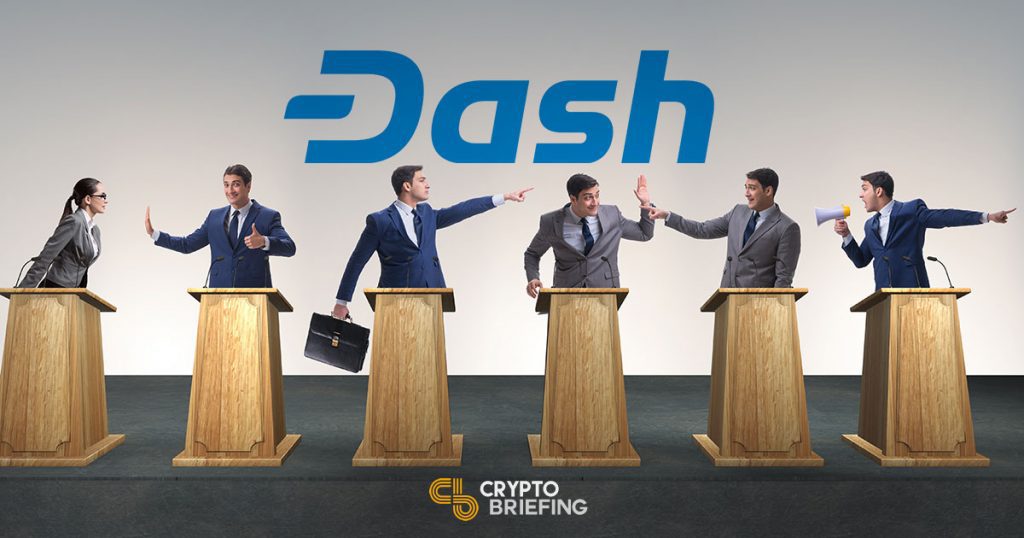 Dash, a payments-centered cryptocurrency project, has just announced the results of the first election of the Dash DAO Irrevocable Trust protectors. Six community members from a pool of twenty candidates were selected by the project's 5,000 masternodes, and will now oversee the project's trust.
These trust protectors can now affect changes at Dash Core Group (DCG) and direct operations of the project on behalf of the network.
"We believe this creates far greater accountability of DCG to the network," said Ryan Taylor, CEO of Dash Core Group. "Indeed, this establishes a legally binding fiduciary duty to the Trust and ultimately the network itself. "
This election process makes Dash unique among cryptocurrency startups, many of which rely on self-appointed foundations to guide the network's development. In this case, the trust protectors were chosen by the project's major stakeholders, and as such, have a responsibility to work in the interests of the network.
The irrevocable trust was formed in order to ensure that the actions of Dash Core Group are dictated by the network. The trust protectors were evaluated and vetted by a third neutral party firm, through which candidates had to confirm their eligibility. Moving forward, trust protectors will be elected each year.
The six new trust protectors are:
Pieter Bakhuijzen
Raleigh Barrett
Michael Lewis
Mark Mason
Eric Sammons
Perry Woodin
Even among blockchain projects, Dash's new system of on-chain elections is unique. While the election may not be considered groundbreaking in the short term, should the project find success, a more democratic process may find greater popularity in other blockchain networks as time goes on.
---
The author is invested in digital assets, but none mentioned in this article.