Dash Joins Ethereum's DeFi, Letting Users Earn Both Node Rewards and Yield
DeFi on Ethereum welcomes yet another wrapped token to the ecosystem.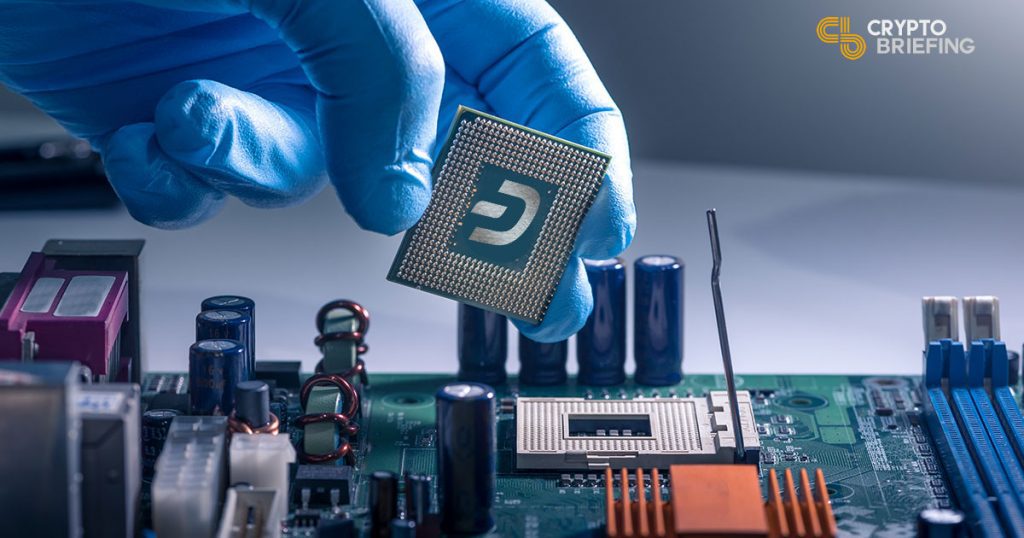 Key Takeaways
Dash has partnered with StakeHound to create Ethereum-compatible DASH coins, also called StakedDASH tokens.
The new tokens are ERC20 variants of DASH which will be used in DeFi applications.
StakedDASH token holders will be able to earn both Masternode staking rewards as well as DeFi yield.
The Dash team has recently announced their token's entrance into Ethereum's DeFi ecosystem. DeFi development company StakeHound will lead the initiative by creating Ethereum-wrapped tokens called StakedDASH.
Dash Team Launches DeFi Token
The Dash team has indicated that the wrapped token will launch later this year.
DASH Partners with StakeHound Enabling Ethereum DeFi Users to Earn Rewards with StakedDASH@stakedTokens partners with DASH NEXT and Dash Core Group to offer DASH users access to DeFi applications while earning staking rewards.https://t.co/gdf7I1pxEI pic.twitter.com/c3qWlI8Y12

— Dash (@Dashpay) October 19, 2020
The initiative is comparable to existing tokenized versions of other cryptos such as wrapped Bitcoin (wBTC). Like how wBTC is used in DeFi apps, StakedDASH tokens will be used for liquidity contributions to DeFi applications like Uniswap and help token holders from the community earn enticing yields.
This development opens up a second opportunity to earn extra rewards. First is by locking tokens in Masternodes and earning annual rewards. The second is by generating StakedDASH tokens, which may be used for yield farming in DeFi apps.
StakedDASH tokens can be generated without running a Masternode. Users can sign up and send their holdings to StakeHound, which will then automatically stake these tokens and generate rewards for users.

In return, users receive ERC-20 versions of Dash tokens in their Ethereum wallets. Ryan Taylor, the CEO of Dash Core Group, said:
"With Dash extending into DeFi as a result of this partnership, new doors and use cases will be available to Dash users as well as ERC-20 blockchain users. This functionality provides the ability for one to explore the world of DeFi or from the other side, the world of Dash while continuing to see returns through staked Dash."
Soon after the announcement, the price of DASH jumped, rising 15% in 12 hours.
The token is currently trading at ~$71 at the time of press and appears to be sustaining the bullish momentum in the short term.
It is clear that other projects also want to hop onto the Ethereum-based DeFi bandwagon.
And StakeHound is helping facilitate many of these initiatives. Before tying up with Dash, the company collaborated with the NEM blockchain team on a similar project.