Dash Surges 12% Amid Service Rollouts In Latin America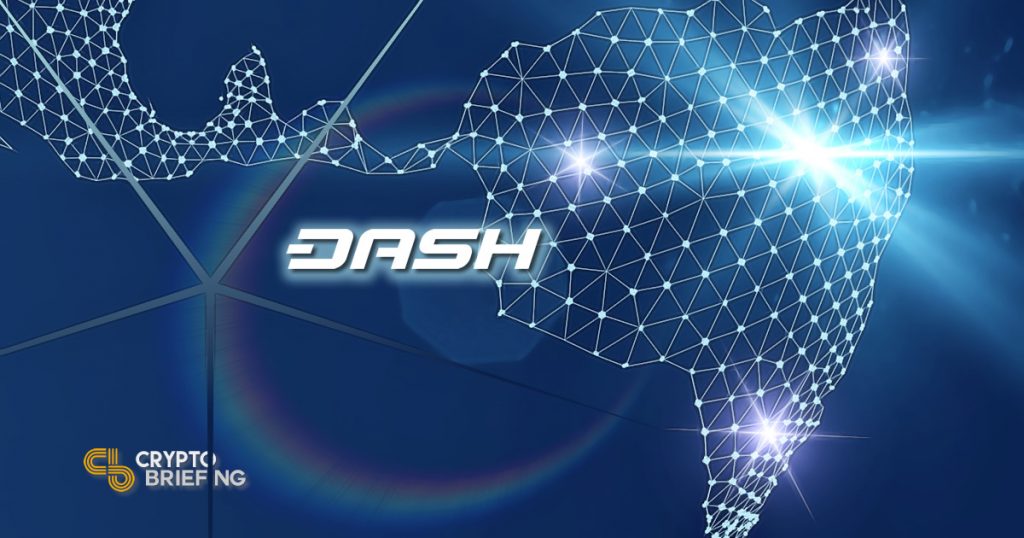 Dash (DASH) has surged nearly 12% over the past 24 hours after the No. 12-ranked cryptocurrency project announced rollout of mobile- and merchant services in Latin America where it's seeing increased adoption. Dash's price increased from $152 to nearly $170 since early Sunday.
In comparison, the broader crypto market saw gains of 2.5% over the same period.
Dash and Bitcoin Cash (BCH) have seen the biggest increase in valuation among top 20 coins, with the latter enjoying investor confidence that stem from an upcoming hard fork scheduled for mid-November. BCH's maximum price gain since Nov. 2 has been 37.5%, from $425 to $585 according to CoinMarketCap.
Media outlets reported the Nov. 2 rollout of Dash Text in Venezuela, which allows mobile users to send and receive the digital coin via SMS texts — without needing a web connection. The service started beta testing in September, Dash says.
A Dash spokesperson said it's important to help people in emerging markets use cryptos as part of their daily routines. "[Only] 40% of the population [in Venezuela] has access to a smartphone, and [people have] experienced electrical and internet outages due to … [the] ongoing economic crisis," wrote Joël Valenzuela in Dash Force News.
The move paves the way for similar rollouts in underdeveloped economies where Dash is replacing (to some extent) national fiats that have lost significant value. Venezuela has a population of 32 million.
Last week, the project launched an Invites Program in Colombia that educates local merchants on the advantages of using cryptocurrencies to settle payments. Colombia's inflation rate is 3.2%, according to International Monetary Fund. But over a 10-year period, rising prices can reduce Colombians' purchasing power by more than one-third at that same rate. The country has a population of 49 million.
The project also announced last week a new Point of Sale (POS) device developed by Brazilian blockchain firm EletroPay. The POS devices are designed for merchant adoption, and transactions are recorded on the blockchain. Product demonstrations were held at the Dash Colombia conference on October 27 in Medellin.
Ryan Taylor, CEO of Dash Core Group, told Crypto Briefing:
Digital currencies offer a myriad of benefits that traditional currencies and payment methods cannot provide. For instance, Dash can be seamlessly spent online or at merchants, with much lower transaction fees than credit or debit cards. We're seeing a huge demand for Dash in these [inflationary] markets …[More] merchants, such as grocery stores, coffee shops, and restaurants, are accepting Dash as a payment option.
Last month, a similar SMS service was launched by CoinText.io in Turkey and Argentina using Bitcoin Cash.
The launch of an SMS service represents another successful push from a network seeking to become the most effective payment currency and the leading de facto alternative to government-backed fiats. "We currently have over 2,000 merchants accepting Dash in Venezuela, as people are looking for an alternative and reliable way to store and spend their money, and receive remittances from the millions of Venezuelans living abroad back to family or friends," Taylor said.
The author holds digital assets but none mentioned in this article.