Did Ripple's CTO Just Tell XRP Army To Stop Trolling Crypto?
David Schwartz is concerned that open hostility is scaring away the talent that Ripple needs.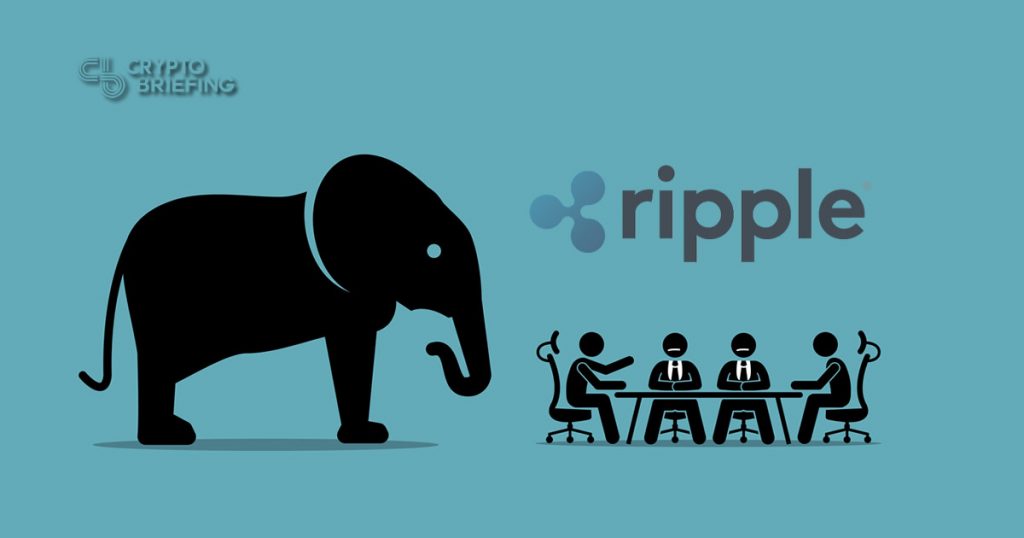 The CTO of Ripple Labs, the creator of the XRP cryptocurrency, has called on the cryptocurrency community to become less "militant", as it runs the risk of scaring talent out of the space.
Speaking on the last day of Consensus, David Schwartz began his talk with an appeal to the sector to bury the hatchet and instead focus on promoting the underlying technology to mainstream society.
"If we're going to rebuild payments," Schwartz said, "not one person or project is going to do it." A greater diversity of projects all providing different services and offerings will allow digital assets to evolve and ultimately create better products, he believes.
A vibrant retail investor base, combined with the lack of a central geographic hub, means social media – Reddit, Telegram and Twitter – are the primary channels for the dissemination of market news and project updates.
Critical news or views against any one coin has often led to significant and sustained attacks by investors; in the case of XRP this has been exposed by SocialCartograph founder Geoff Golberg.
I Made A Bet With Ripple's CTO, @JoelKatz: Dissecting a key (Twitter) account from the XRP Army https://t.co/uCLz1gqn0d

— Geoff Golberg (@geoffgolberg) August 28, 2018
In another example of the phenomenon, IOTA's investors created an alternative narrative to counter findings by the MIT Digital Currency Initiative, which suggested that flaws in the hashing algorithm were being neglected in order to maintain the project's business interests.
"[S]ocial media, for better or worse, is essentially anarchy," wrote Michael Casey, a senior advisor to the MIT Digital Currency Initiative, in an article for CoinDesk.
Combined with an overwhelmingly retail investor base and, "you end up with something worse than the troll armies that already cause such public angst around social media. You get monetized trolls."
XRP has one of the most prominent 'troll armies' in crypto. Mati Greenspan, senior market analyst at eToro, said that the anti-social behavior of some members of the XRP advocacy group – dubbed the 'XRP Army' – was becoming counter-productive, as Crypto Briefing reported. The financial industry, he suggested, may be pushed away by efforts to force banks to adopt xRapid and other Ripple payments solutions, and silence critics.
Although Schwartz didn't mention any specific community in his speech, he expressed the concern that open hostility online was not doing the digital asset sector any favors. "We want smart people," he said, "[but] the talented people are being chased away by a very militant community."
A militant community was accused of being behind threats against Ryan Selkis, the founder of Messari, who has been a frequent critic of the XRP cryptocurrency and Ripple Labs.
I want @Ripple @bgarlinghouse @MonicaLongSF @CoryTV @JoelKatz @warpaul to denounce any $xrp community threats against my family. I'm going to the fbi and local police after THREE calls. Ensuring our family doesn't get swatted.

I'm not going home until it's publicly stated.

— Ryan Selkis (@twobitidiot) January 25, 2019
Ripple Labs has so far done little to reign in the behavior of the people behind the 'XRP Army'. However, Schwartz's speech today could be a sign the tech company is beginning to acknowledge its role in creating a more civil, less hostile forum for public discussion.
But it might also be because Ripple is losing out on the talent it needs to expand its offering, at the worst time possible. The company is facing increasing competition; other projects, like Maker, TrustToken and Nano, have also unveiled plans to become remittance solutions.
"The markets are telling us we're all in this together," Schwartz said.
Maybe his speech is less about a sudden interest in the community, and more about advancing the interests of Ripple Labs.
Plus ça change…