DeFi Aggregator Matcha Launches Gasless Trading
Gasless Trading is enabled through meta transactions and routing orders through market makers.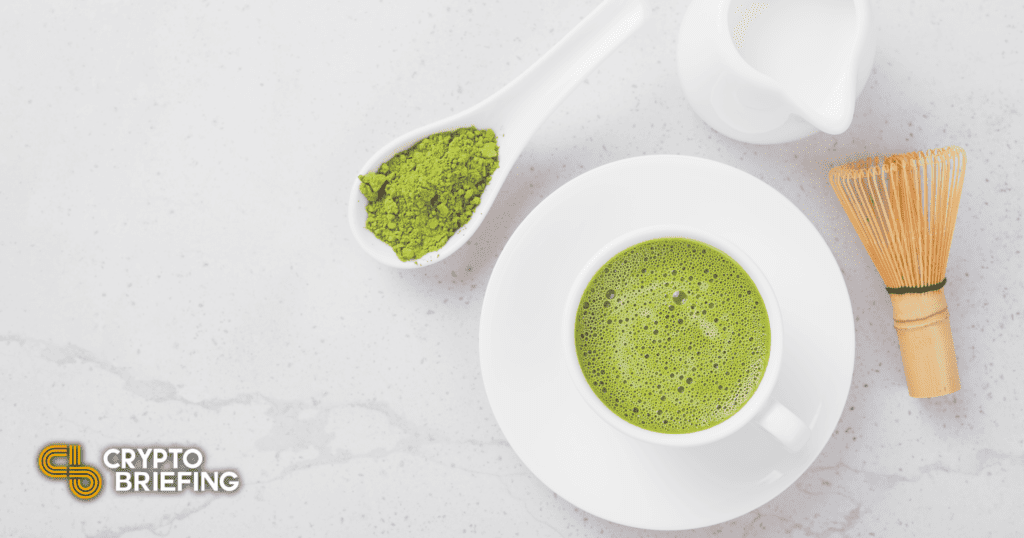 Key Takeaways
Matcha has unveiled a new feature that lets users trade on Ethereum without paying gas fees.
The feature is powered by meta transactions, that allows a third-party relayer.
As market makers set their own fee, the feature may prove to be more expensive than paying gas.
The decentralized exchange aggregator Matcha announced the launch of an open public beta "Gasless Trading" feature that allows users to trade on Ethereum without paying transaction fees.
Gasless Trades With Market Makers
Matcha, the decentralized exchange aggregator powered by the early Ethereum project 0x, has rolled out a new feature that allows users to trade on Ethereum without using gas fees.
The "Gasless Trading" option is made possible via additional liquidity from professional market makers that run parallel to Matcha's traditional liquidity aggregation. According to 0x engineer Phil Liao, Gasless Trading is powered by meta transactions, allowing a third-party relayer to submit a transaction on someone else's behalf.
Once a user connects their wallet and enters a trading value, they are required to sign a transaction. The order then gets routed through market makers, who quote swap rates. After the order is filled, the market makers pay gas fees on behalf of the users, and the trade is verified on-chain.
Matcha is one of Ethereum's most popular decentralized exchange (DEX) aggregators. DeFi traders can use it to find the best rates across major DEXs like Uniswap, SushiSwap, and Curve.
In a tweet explaining the feature, Matcha said that it would also protect users from trading slippage and Maximal Extractable Value (MEV), an "invisible tax" that arises from users reordering blocks and censoring transactions on Ethereum to profit off DEX traders.
4/ What does all this mean for you? You get to trade with zero gas costs, zero slippage, and zero MEV attacks.

Want to try it out? Visit https://t.co/SqrsSBodVj to get started trading without gas!https://t.co/RxA6iIMYWy

— Matcha 🍵 (@matchaxyz) September 28, 2021
Matcha has enabled the feature for select trading pairs of high liquidity ERC-20 tokens, including WETH/USDC, WETH/DAI, WETH/USDT, WBTC/USDC, WBTC/DAI, and WBTC/USDT.
The caveat with Matcha's gasless trades is that market makers can quote different prices to the true market price for token swaps. This means that users may face paying higher fees than what they would be charged for regular Matcha swaps. Some have complained that the feature is "misleading" and asked for more transparency of the hidden costs within a gasless trade.
Still, the feature may benefit users who don't have enough ETH in their wallet to pay for a token swap or those who want to pay a premium for protection against slippage and MEV.