DeFi: Synthetix 2020 Upgrades Target User Growth  
Going from crypto experiment to pure finance.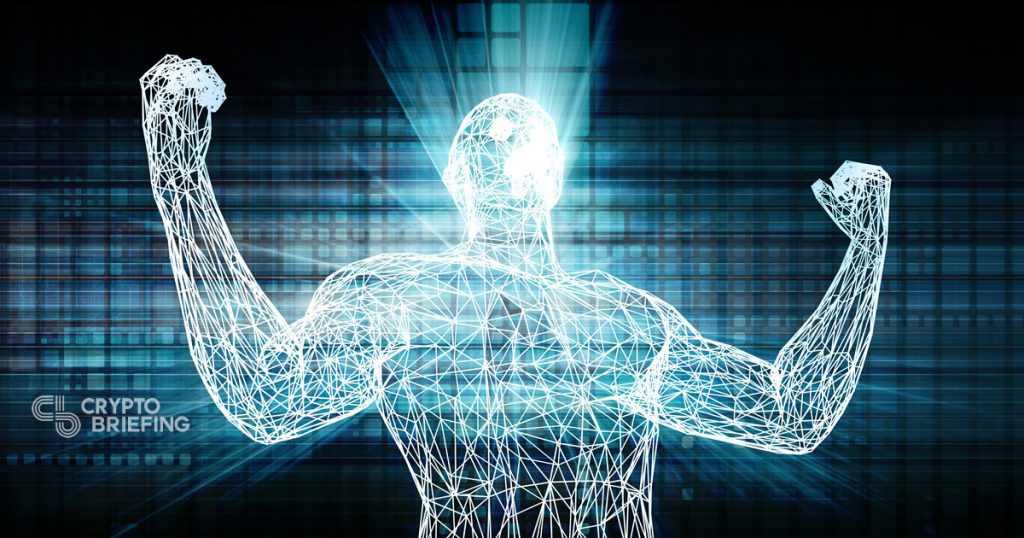 The team behind Synthetix Network has unveiled protocol enhancements lined up for 2020. Existing infrastructure is slated for an upgrade and a range of new products are scheduled for later this year.
Upcoming Achernar Release
Synthetix is one of the most discussed projects in the DeFi landscape, having cemented itself as a top-performing investment in 2019.
The rise of Synthetix assured the crypto community that authentic token utility is still viable despite the initial coin offering (ICO) bloodbath.
As an emergent protocol, Synthetix is continuously refining its processes through smart contract upgrades. The last upgrade, Procyon, made minor changes by re-enabling iXTZ, the inverse Tezos synthetic asset. The upgrade also integrated ChainLink oracles for the platform's forex and commodity pairs.
The Achernar release, scheduled for Jan. 30, 2020, brings three unique upgrades to strengthen economic incentives and user growth metrics.
First, the Achernar release will introduce "skinny ETH collateral." This upgrade is effectively a three-month trial during which participants can use ETH as collateral over the Synthetix network. There have been calls from the community to integrate ETH collateral for quite some time, but the team was worried that it would jeopardize SNX value capture.
This upgrade is a critical experiment to see how SNX reacts to ETH being added to the platform.
Using Synthetix's minting tool, a feature included in this first upgrade, participants can stake SNX and mint sUSD. With ETH, users can only mint sETH. The trial version of this mechanism will include a 5% interest rate, to be paid to SNX minters, and a 0.5% minting fee. The minimum collateralization requirement is only 150% for ETH, as opposed to 750% for SNX.
At the end of the three months, the entire ETH market on Synthetix will be settled and a version of the mechanism will be integrated on the protocol.
Secondly, the Achernar release focuses on improving the SNX/ETH liquidity pools on Uniswap. At the moment, the entirety of SNX inflation goes to stakers as a reward; the development team will change this so that a portion of the inflation is directed towards Uniswap liquidity providers to incentivize more liquidity and less slippage for traders.
For permissionless products like Synthetix, Uniswap, or Compound, liquidity is arguably the most important factor for mass adoption. The addition of more liquidity to the SNX/ETH pool will benefit Synthetix stakers as active traders are attracted by more liquid markets.
The final major upgrade in the Archernar release is the launch of Synthetix Exchange v2.
Boasting an improved UI, this is another step in attracting more traders and boosting user activity on the protocol. The new interface is recognizably less clunky.
Revamping the Protocol for Sustainability
Many more upgrades have been scheduled for February and March, including reward reassignment and new arbitrage pools to keep pegs strong. Synthetix is also introducing the notion of a GrantsDAO to fund public goods for the improvement of Synthetix.
Next month's scheduled Betelgeuse release, for example, will bring more delegated action to the protocol. In March, Synthetix will introduce liquidations, albeit a bit different from that of Maker, via the Hadar release.
During a community governance call, Kain Warwick, co-founder of Synethix, made the following comment:
"This SIP (liquidations; SIP-15) evolved since before Haven (previous name for Synthetix) launched. The intent is for this to be a partial liquidation mechanism, unlike CDPs. That's why the idea is to start liquidation at a higher rate and wait for a week or two (before it can be done). It becomes more expensive to game by crashing the price (of SNX) and liquidating users. You can only do it to bring a stake back to their c-ratio."
Synthetix's lack of liquidations has long been a point of concern for the community. With Warwick's admission, however, it is evident that the team has been working through this concern as well.
With incoming upgrades to improve both convenience and liquidations, Synthetix is steadily transforming itself from an economic experiment into a sustainable financial system.