DeFiChain Releases Decentralized Bridge to Connect With BNB Chain
The DeFiChain Bridge will allow users to swap tokens between chains within seconds.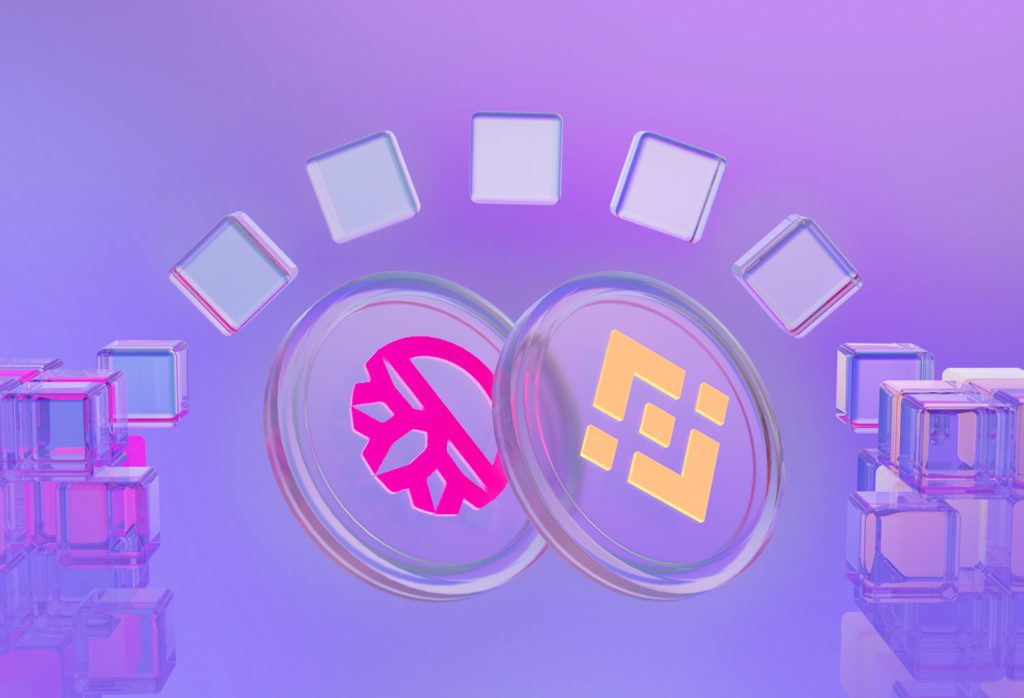 DeFiChain, the world's leading blockchain on the Bitcoin network dedicated to bringing decentralized financial applications and services to everyone, officially announces the launch of DeFiChain Bridge. It's a fully decentralized bridge connecting DeFiChain with Binance's BNB Chain to facilitate fast, secure, and low-cost transfer of liquidity between the two chains.
Fast Swaps With DeFiChain Bridge
The DeFiChain Bridge will allow users to swap tokens between chains within seconds, unlocking new opportunities for arbitrageurs and staking optimizers alike. Removing the complexity and friction from cross-chain transactions would help DeFiChain attract new capital from the BNB Chain. It is also planning to launch a direct bridge to Ethereum in the coming months.
Moving tokens from one blockchain to another via centralized exchanges is a tedious process, often requiring manual verification for large transactions. Moreover, using centralized services requires additional efforts from the user such as sign-up, KYC, and verifications. It renders cross-chain arbitrage useless. Traders seeking arbitrage opportunities need to execute the swaps swiftly when prices differ on two different chains.
Dr. Daniel Cagara, Lead Project Owner of DeFiChain Bridge, said:
"It has never been easier to enter the DeFiChain ecosystem from the BNB Chain. Now it's possible for the BNB Chain investors to access DeFiChain's high rewards and decentralized stocks. That allows users to leverage the benefits of both worlds without the need for centralized exchanges and the tedious processes involved in setting up the necessary accounts and credentials."
DeFiChain's DFI will act as the bridge token to transfer assets between the two chains. Users can lock native DFI on DeFiChain to mint wrapped DFI on the BNB Chain, which they can convert to BNB or any other asset of their choice. To send tokens from BNB Chain to DeFiChain, users burn the wrapped DFI and get native DFI on DeFiChain. The entire process is decentralized and at no point does any one entity control the funds.
Currently, there is no wrapped version of BNB token on DeFiChain, meaning users won't be able to create a composite swap from BNB to dBNB. As the bridge adoption grows, DeFiChain plans to make composite swaps possible by allowing users to automatically convert BNB to dBNB and ETH to dETH.
The bridge also offers an API to let wallets and service providers integrate this service seamlessly. Developers building their protocols on top of DeFiChain get access to a larger and growing user base, as the bridge facilitates large capital flows from one ecosystem to another independent of KYC processes.
To keep user funds secure, the Bridge is designed to do just one thing, unlike most other bridges that try to be the "Jack of All Trades." Its simple design dramatically reduces the attack surface for potential exploits. The bridge's cryptography relies on Binance's Threshold Signature Scheme (TSS), which replaces all private key related commands with distributed computations. The libraries used have therefore been certified and audited several times by Binance itself.
DeFiChain is a decentralized Proof-of-Stake blockchain created as a hard fork of the Bitcoin network to enable advanced DeFi applications. It is dedicated to enabling fast, intelligent, and transparent decentralized financial services. The blockchain offers liquidity mining, staking, decentralized assets, and decentralized loans. The DeFiChain Foundation's mission is to bring DeFi to the Bitcoin ecosystem.