More Delays? Ethereum 2.0 Developers Expect 2021 Launch, Vitalik Buterin Pushes for 2020
Some developers expect Ethereum 2.0 to get delayed until 2021, but Vitalik Buterin is pressing ahead with a November 2020 launch date.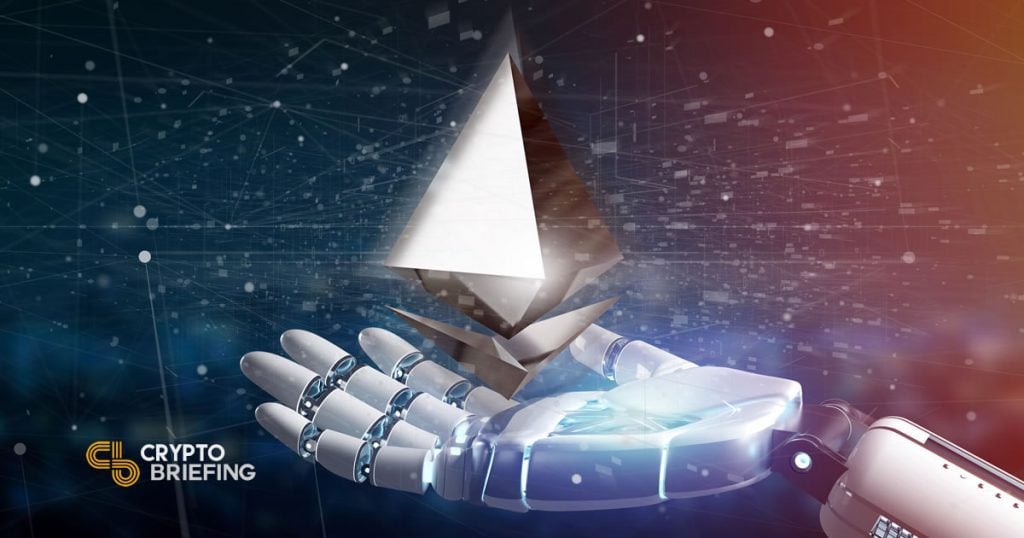 Key Takeaways
Ethereum developers are concerned about launching ETH 2.0 before 2021, which may not give devs adequate time to iron out bugs.
Vitalik Buterin disagrees, saying the risk of launching in 2020 is acceptable given that most applications will remain on ETH 1.0.
Ethereum 2.0 has been delayed time and time again, so missing the November deadline wouldn't be surprising.
Ethereum developer Justin Drake said the earliest ETH 2.0 could launch is January 2021. Vitalik Buterin disagrees and is pressing ahead with a November 2020 launch date.
According to Justin Drake in a Reddit AMA, the Ethereum network is not yet prepared for a successful ETH 2.0 launch. After the public testnet goes live, developers need at least two to three months to iron out bugs, argues Drake. With Thanksgiving and the December holidays on the horizon, there might not be enough time to test everything thoroughly:
"All the above cannot happen in Q3 2020. With Thanksgiving on November 26 and the December holidays I'd say the latest practical opportunity for genesis in 2020 is mid-November, 4 months from now," says Justin Drake. "As such, I'm now inclined to say that the earliest practical date for genesis is something like January 3, 2021 (Bitcoin's 12th anniversary)."
ETH 2.0 is the next version of the Ethereum blockchain, changing its consensus model from proof-of-work to proof-of-stake with the aim of making the network faster and more scalable. The change would do away with mining rewards and instead reward token holders for staking their ETH.
This isn't the first time Ethereum 2.0 has been delayed. Vitalik Buterin started considering proof-of-stake as early as 2015, and first expected a transition to proof-of-stake in 2018. Since then, there has been a long string of delays.
More recently, the testnet was supposed to go live in January 2020, but was then delayed to June, and again delayed to July. According to Ethereum 2.0 coordinator Danny Ryan, the Eth2 testnet launch is expected in a matter of weeks. That said, if history is any guide, skepticism is warranted.
Ethereum Creator Disagrees
Ethereum co-founder Vitalik Buterin disagreed with Drake. Eth2's phase 0 could and should be launched by November 2020:
"I personally quite disagree with this and I would favor launching phase 0 significantly before that date (January 2021) regardless of the level of readiness," Vitalik said. "I'd argue the four-month clock started ticking for us at the beginning of July."
Buterin reasons that no critical applications will transition to Eth2 at the network's initial stage, giving Ethereum developers ample time to resolve the bugs and make it ready for higher-stakes apps.
"Eth2 is not going to have any critical applications depending on it until phase 1, so the practical risks of breakage are lower," said Vitalik. "So, on the whole, I see no reason to take more time for the eth2 phase 0 launch cycle than we did for the eth1 launch."
Community Divided Over ETH 2.0?
While the public largely agreed with Vitalik Buterin on the Eth2 launch, some did express concern, namely the developer community. Rushing to launch ETH 2.0 could recreate problems from Ethereum's first launch—namely the Geth and Alethzero client fiasco.
Back in 2015, the Ethereum developer community rushed to launch the first version of the blockchain. Two teams were working on different Eth clients, Geth and Alethzero. However, because of the pressure to release the blockchain, Ethereum developers decided to release Eth1 before Alethzero was ready. As a result, Geth gained dominance as the main Ethereum client, making the network more centralized.
The Ethereum developer community wants to avoid repeating the same mistake. There are currently two clients ready for Eth2, and four more are in the works. With careful planning from the developers, these clients can co-exist and create a more decentralized network.
Altona testnet has launched! 🎉
And I'm validating on 4 different clients, each 2 nodes nodes.#ethereum #eth2

Lighthouse @sigp_io Nimbus @ethnimbus
Prysm @prylabs Teku @PegaSysEng

And soon Lodestar too @ChainSafeth 👀

Testnet stats: https://t.co/8nH2MdcggG pic.twitter.com/hbtX3Umd9N

— proto.eth @ Amsterdam (@protolambda) June 29, 2020
Nevertheless, Vitalik Buterin and his supporters argue that since there are two clients ready, they can ship Eth2 within the year.
"I agree that it's possible to flip all the way to the other side here, and the fact that we have four clients syncing Altona is already amazing; having two clients at launch and increasing to 3-4 a few months after launch would be totally fine," said Vitalik Buterin.
At this stage, it's hard to tell whether ETH 2.0 will really launch by November 2020. Betting platforms currently give the Eth2 testnet a 51% chance of launching before 2021.