Derivatives Trading DEX Perpetual Protocol Unveils V2
The on-chain derivatives platform has seen $18 billion in volume since launching in December 2020.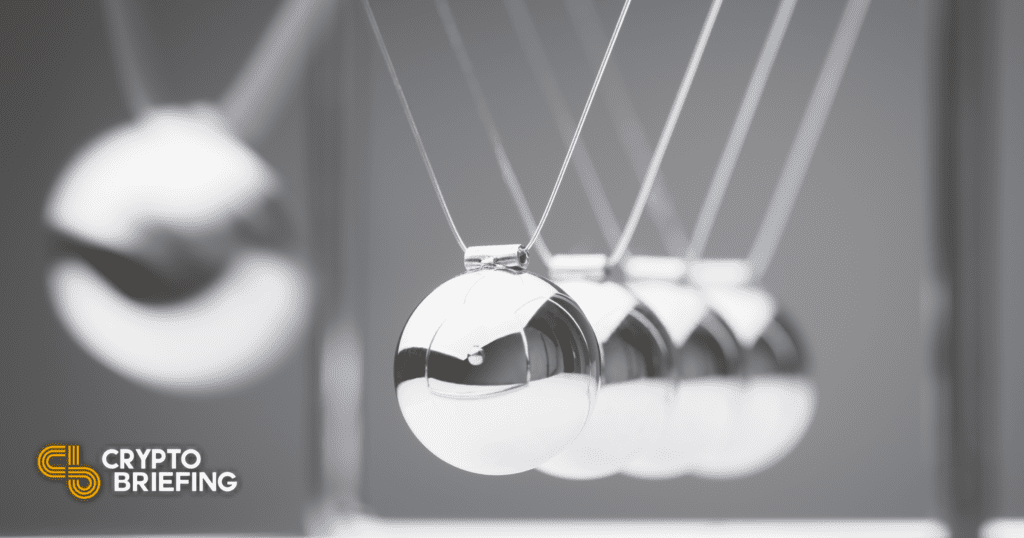 Key Takeaways
Perpetual Protocol is an on-chain crypto derivatives platform that allows users to exchange options on crypto assets.
The new version, named Curie, will offer concentrated liquidity to market makers, enabling them to select certain price ranges for their liquidity.
The greater capital efficiency will also provide better prices for options traders, rivaling those of centralized exchanges.
Decentralized derivatives trading platform Perpetual Protocol has announced its V2, Curie. Key changes include improved capital efficiency, a smoother user experience, and more customization.
Crypto Trading On-Chain
Perpetual Protocol has announced a series of major updates in its V2, Curie.
The DeFi platform has quickly become the go-to derivatives trading app for many on-chain options traders. The newest version promises to bring better capital efficiency as market makers will provide liquidity on the exchange in narrow price ranges. The inspiration for this comes from Uniswap's V3, which pioneered concentrated liquidity.
Concentrated liquidity also allows traders to profit from better prices and lower slippage. Perpetual Protocol hopes these changes will drive more volume to its exchange. To date, the platform has seen $18 billion in volume since launching in December 2020.
Fees can often be a strong deterrent for traders, especially those with a smaller budget. That is why the exchange has also decided to launch Curie on Layer 2 solution Arbitrum and others when they eventually release. Operating on Layer 2 will drastically reduce the fees for each trade and improve the speed of transactions. In a press release, Perpetual Protocol co-founder Yenwen Feng said:
"With Curie, we're not only increasing capital efficiency for decentralized perpetual contracts trading. We are also enabling market makers to create their own customized trading strategies by employing vAMMs to provide leveraged and concentrated liquidity. This can be done without the deep liquidity base needed before, and it is a significant opportunity for traders."
To reduce the risk linked to hacks or trading losses, Perpetual Protocol is also improving its overall security. In the future, parts of the funding payments made or received will go to the protocol's insurance fund.
Perpetual Protocol raised $1.8 million in a funding round led by Multicoin Capital in August 2020. Later that year, it launched on mainnet and went on to facilitate over 3 million perpetual swaps.
Disclaimer: The author held ETH and several other cryptocurrencies at the time of writing.