Dexalot Unveils SimpleSwap and SimpleView Features for Enhanced User Experience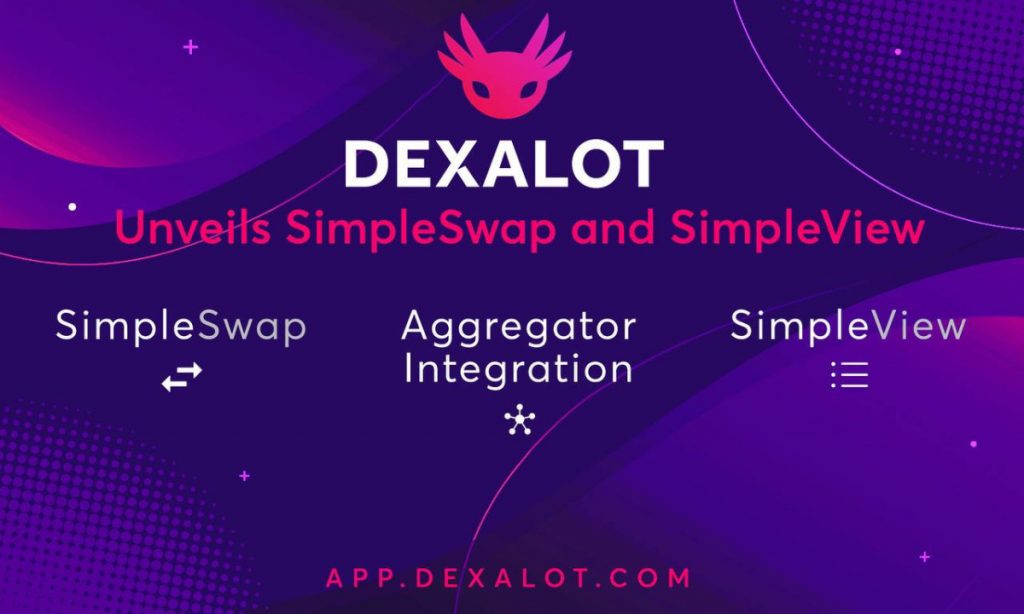 New York, NY, September 19th, 2023, Chainwire
Dexalot, the decentralized exchange (DEX) operating on an Avalanche Subnet, has launched two major new features. SimpleSwap and SimpleView work in harmony, helping traders benefit from AMM-style swaps and greater portfolio visibility respectively.
As a central limit order book (CLOB) exchange, Dexalot incorporates more sophisticated features than a conventional DEX. To ensure users enjoy an optimal experience, combining the simplicity of a DEX with the advanced trading tools of a CEX, Dexalot has released SimpleSwap and SimpleView.
Scheduled to go live on September 19, SimpleSwap allows users to benefit from the tight spreads and excellent pricing of a CLOB, but with the look and feel of the AMM atomic swaps that are ubiquitous in DeFi. As a result, Dexalot traders will be able to swap between tokens quickly and easily via a clean, uncluttered interface. This feature will complement the existing order book format.
When executing trades using SimpleSwap, users will be able to trade directly on the Dexalot platform or via third-party aggregators. Thanks to integration with multiple aggregators, Dexalot is making SimpleSwap available to users wherever they prefer to trade. This will enable them to tap into the superior pricing that is synonymous with Dexalot including unrivaled on-chain pricing for assets such as WETH.e and BTC.b.
To further support its efforts to enhance the user experience, Dexalot is releasing SimpleView. This quick-look account abstraction feature helps users check the status of their portfolio at a glance. Because traders typically have assets in various markets when using a CLOB exchange, it can be hard to keep track of tokens. SimpleView solves this problem, making it easy for traders to determine their portfolio value and composition.
"Simple Swap has the potential to become the perfect conduit for the most capital-efficient liquidity to get to traders. CLOB-style trading is the only way to trade in TradFi because of its capital efficiency and this wasn't possible on Web3 until Dexalot. With Simple Swap, we now have the perfect atomic transaction capability without compromising on the quality of liquidity like AMMs and AMM variants do." said Berk Ozdogan, Head of Strategy at Dexalot.
Matthew Schmenk, BD at Ava Labs adds "Dexalot's central limit order book architecture makes for some of the best swap pricing in all of blockchain, and with SimpleSwap, Dexalot should win a lot of swap routes and volumes."
Since launching on its own Avalanche Subnet, Dexalot has processed over 17 million transactions with a daily trading volume of up to $5M. Its team includes financial veterans with a background on Wall Street, whose experience has been brought to bear in developing Dexalot as the most advanced decentralized exchange of its kind. Additionally, Dexalot was just awarded up to $3m in incentives for users from Avalanche's Multiverse Fund.
About Dexalot
Dexalot is a decentralized exchange that brings the traditional centralized exchange look and feel to a decentralized on-chain application. The Avalanche-powered Central Limit Order Book DEX represents an accessible and transparent environment where Dexalot users can trade crypto securely and efficiently, with no slippage or custody risk.
Learn more: https://dexalot.com/
Contact
Dan Edelstein
[email protected]