Do Kwon Outed as Co-Founder of Previous Failed Stablecoin Project
The bombastic CEO of Terraform Labs was also allegedly the co-founder of Basis Cash, an earlier stablecoin project that collapsed.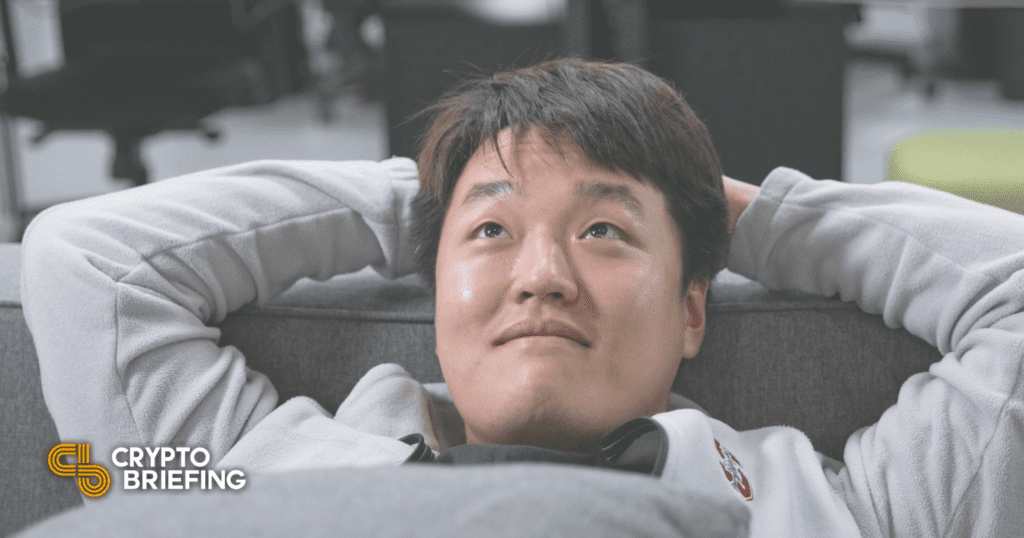 Key Takeaways
Terra founder Do Kwon has been revealed to be the identity behind "Rick Sanchez," one of the anonymous co-founders of Basis Cash.
Basis Cash was modeled on Basis (previously Basecoin), a stablecoin project forced to shut down amid regulatory concerns.
If accurate, the reporting would indicate that UST is not the first algorithmic stablecoin project Kwon has been associated with.
According to new reporting from CoinDesk, Terraform Labs CEO Do Kwon was previously involved in stablecoin project Basis Cash under the pseudonym "Rick Sanchez." If true, it would mean that UST is not Kwon's first foray into algorithmic stablecoins.
Kwon Exposed
In an exposé this morning, CoinDesk doxxed Terraform Labs CEO Do Kwon by revealing him to be the identity behind the pseudonym "Rick Sanchez," one of the anonymous co-founders of the failed stablecoin project, Basis Cash. CoinDesk claimed to have communicated with two former developers with knowledge of the project who claim to be able to confirm Kwon's involvement. The publication also said it had seen chat logs that reveal "Rick's" identity to be Kwon. If the allegations are true, it would mean that UST is not the first algorithmic stablecoin project in which Kwon has been involved.
Basis Cash (BAC) was an early contender in the algorithmic stablecoin field, launching on Ethereum in late 2020. Like UST, was intended to be pegged to the value of the dollar through code rather than 1:1 backing by fiat or other collateral. It never worked as intended. Not long after its launch in December 2020, one BAC was worth $155; it quickly plummeted to levels near $1, but the price parity never locked, and it's been in decline ever since. Today one BAC trades for $0.007.
CoinDesk cited Hyungsuk Kang, a former engineer at Terraform Labs who claims to have worked alongside Kwon on the project, going so far as to say that Basis Cash was in fact a side project for some of the early creators of Terra. He told the publication that Kwon viewed Basis Cash as a "pilot project" for testing out the theory behind algorithmic stablecoins. The publication also claims to have confirmed Kwon's involvement in Basis Cash with another developer who worked on the project but who only spoke on condition of anonymity.
Basis Cash was inspired by Basis (formerly Basecoin), which had put forward the idea of an algorithmic stablecoin as early as 2018. However, that project was shut down over regulatory concerns. Under the pseudonym "Rick" and alongside his as-yet-unidentified co-founder "Morty," Kwon revived the project in late 2020.
The revelation has come at a moment when Kwon's flagship project, Terra, is facing all but total collapse. The UST stablecoin depegged over the weekend and has since plummeted; it is currently trading at $0.56. Meanwhile, Terra's other token, LUNA, which traded for around $85 as recently as last week, is currently at $2.15.
Such a stunning collapse has rarely been seen in the crypto market, and its effects have been widespread. Per CoinGecko, the total cryptocurrency market shrunk by 7.3% over the last 24 hours as investors rush to protect their assets, and the fiasco quickly drew the attention of regulators. Just yesterday, Treasury Secretary Janet Yellen testified before Congress concerning the need for stablecoin regulation, citing UST's collapse as evidence of the necessity of oversight.
Disclosure: At the time of writing, the author of this piece owned BTC, ETH, and several other cryptocurrencies.