DOGAMÍ Lands $500K in Capital From the Tezos Foundation
The Tezos Foundation has acquired an equity stake of DOGAMÍ ecosystem through a $500 thousand capital injection.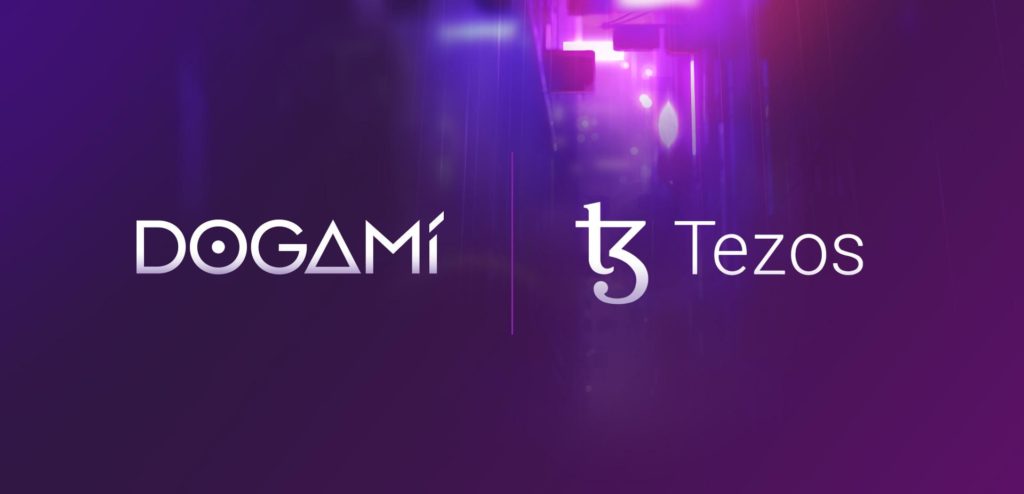 DOGAMÍ continues to build strong momentum in the blockchain gaming industry. The team noted a highly anticipated NFT sale and a successful $DOGA token listing. Leveraging the strengths of the Tezos blockchain has proven beneficial to the virtual pet companion game and attracts more attention from investors. The Tezos Foundation has acquired an equity stake of DOGAMÍ ecosystem through a $500 thousand capital injection.
DOGAMI is Backed by the Tezos Foundation
The backing by the Tezos Foundation is a crucial development for the DOGAMÍ team. Moreover, it strengthens ties between the two teams, as DOGAMÍ and the Tezos Ecosystem work together to ensure mass adoption of the popular blockchain game. In addition, the game brings much attention to the Tezos blockchain ecosystem, with meaningful activations to be announced shortly.
Roman Schnider, President of the Tezos Foundation Council, said:
"We are proud to support the highly successful project which has repeatedly shown to be a truly trailblazing project from its inception. DOGAMÍ combines gaming and NFTs to create an engaging play-to-earn experience. It is a great entry point for gamers new to blockchain gaming to enter the Tezos community, and by doing so, to expand it."

DOGAMÍ envisions a Metaverse where players can raise and train virtual pet companions. In addition, players can interact with their companions in the virtual world, allowing DOGAMÍ to achieve a much more meaningful level of immersion.
Previously, DOGAMÍ successfully launched its $DOGA token – which offers utility and access to the Petaverse and is essential to achieve widespread adoption and participation. The $DOGA token can be used to pay for NFTs, accessories, and consumables in the DOGAMÍ ecosystem.
Bilal El Alamy, co founder & CTO of DOGAMÍ, added:
"We are thrilled to bring this kind of attention to the Tezos ecosystem, it is well deserved. The Tezos Foundation has been a strong sponsor of the DOGAMÍ project since its inception! It felt natural to confirm their participation in our equity."

DOGAMÍ pet avatars are the hottest NFT commodity on the Tezos blockchain. The collection has surpassed 1.2 million XTZ in volume within the first few weeks of trading on the OBJKT marketplace, making it the quickest and most popular Tezos project ever.
DOGAMÍ is the first mass-market NFT play-to-earn AR mobile game, where you adopt and raise your 3D dog and earn $DOGA in the Petaverse. Co-Founded in 2021 by Max Stoeckl (CEO, previously BCG), Bilal El Alamy (CTO, Blockchain serial entrepreneur), Adrien Magdelaine (COO, previously Wamiz, pet industry serial entrepreneur) and Kristofer D. Penseyres (CBO, previously Sony Pictures, Branding & Partnership). Supported by a European team of 30+ including Art Director Gregory Magadoux (previously Ubisoft). The company successfully raised 6 million dollars through world-famous investors such as Ubisoft, Animoca Brands, XAnge Ventures. DOGAMÍ's first NFT drop of 8 thousand dog avatars sold out in just a few hours propelling them to #1 place in terms of volume traded on major Tezos NFT platform 'Objkt'.
Tezos is smart money, redefining what it means to hold and exchange value in a digitally connected world. A self-upgradable and energy-efficient blockchain with a proven track record, Tezos seamlessly adopts tomorrow's innovations without network disruptions today.
The Tezos Foundation is a Swiss foundation, supervised by the Swiss Federal Foundation Supervisory Authority which is part of the Swiss Federal Department of Home Affairs. The Tezos Foundation's purpose is the promotion and development of new technologies and applications, especially in the fields of new open and decentralized software architectures including the promotion and development of the Tezos protocol and related technologies.