DOJ Calls for International Cooperation to Fight Crypto Crime
The decentralized nature of crypto is posing challenges to law enforcement agencies.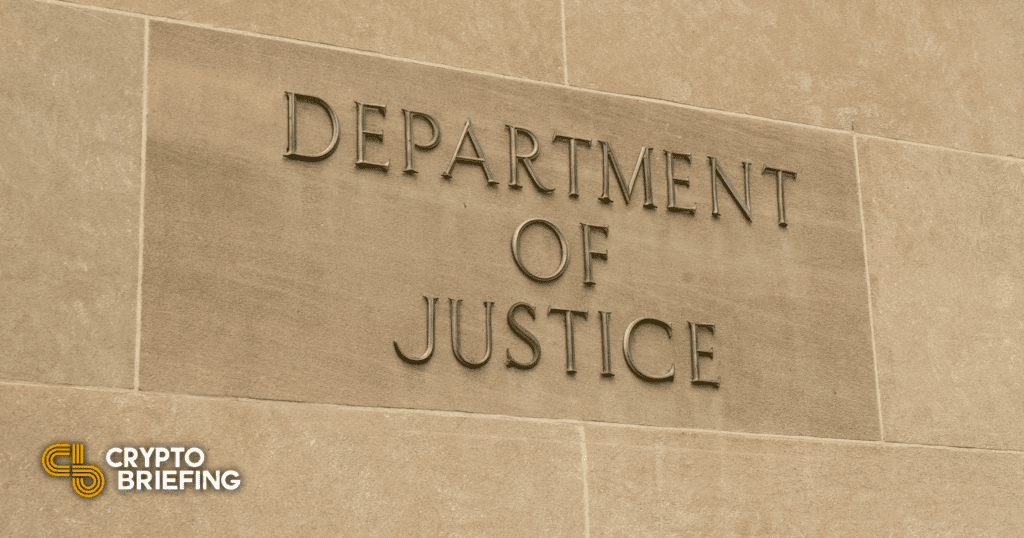 Key Takeaways
The Justice Department has submitted a report calling for stronger international law enforcement cooperation to counter the use of cryptocurrencies for criminal activity.
The report says "jurisdictional arbitrage" is one of the main problems plaguing law enforcement agencies worldwide when it comes to crypto.
It was released the same day as Reuters reported on Binance being allegedly used to launder more than $2.35 billion.
A new DOJ report is calling for a strengthening of international cooperation to counter the criminal use of digital assets. Their recommendations include helping foreign nations develop the necessary infrastructure to investigate cyber crimes, robust information sharing, and uniform international regulations.
Greater Cooperation Needed
The U.S. Department of Justice (DOJ) submitted yesterday its response to President Joe Biden's Executive Order on digital assets from March 2022.
The 58-page report, called "How To Strengthen International Law Enforcement Cooperation For Detecting, Investigating, And Prosecuting Criminal Activity Related To Digital Assets," was produced in collaboration with the State Department, Treasury Department, Department of Homeland Security (DHS), Securities and Exchange Commission (SEC), and Commodity Futures Trading Commission (CFTC).
While acknowledging that "the United States supports the responsible use and development of digital assets," the report states that their "perceived pseudonymity" make cryptocurrencies an attractive vehicle for money laundering schemes, ransomware, terrorist financing, fraud, and sanctions evasion. The DOJ also warns that criminals have targeted consumers and retail participants all over the globe by taking advantage of information asymmetry and anonymity-granting technology.
"Uneven and often inadequate regulation," the report says, "allow criminals to expose the U.S. and international financial systems to risk from jurisdictions where regulatory standards and enforcement are less robust." The report furthermore states that criminal actors engaging in "jurisdictional arbitrage" is one of the main challenges law enforcement agencies have to face.
The DOJ calls for international cooperation to efficiently combat the illicit use of cryptocurrencies. Recommendations for improving cross-border cooperation include helping other nations build the necessary infrastructure to "conduct the type of complex and highly specialized investigations required in this area," engaging in "robust" information sharing, and implementing international regulation standards to reduce the possibility of jurisdictional arbitrage.
The report came the same day as a Reuters investigation claimed that leading cryptocurrency exchange Binance had been used by North Korean hackers, Russian drug dealers and West-European organized crime groups to launder north of $2.35 billion since early 2018.
Disclosure: At the time of writing, the author of this piece owned ETH and several other cryptocurrencies.