Dutch Economic Advisor Calls for Blanket Bitcoin Ban
The Dutch Bureau for Economic Analysis director has called for the Netherlands to ban Bitcoin immediately.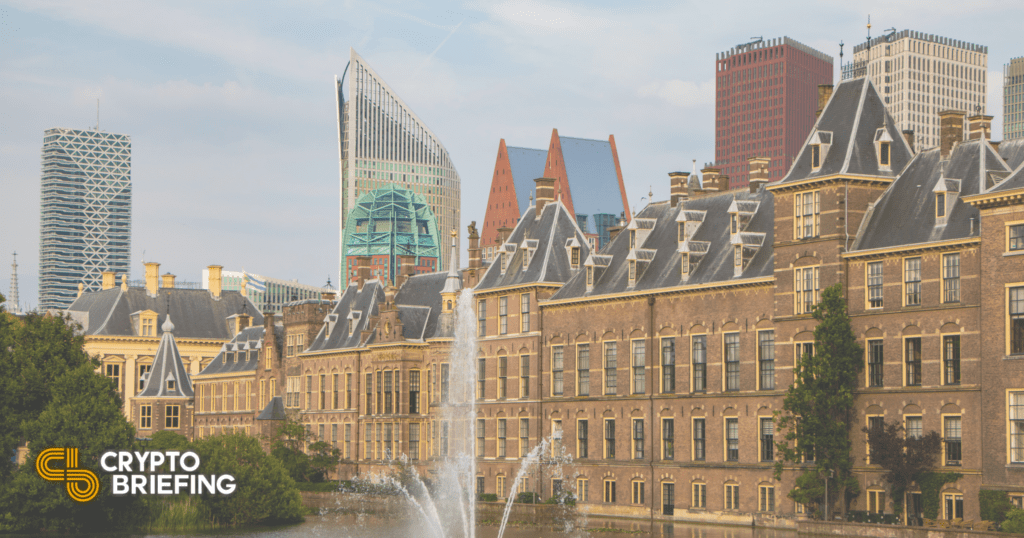 Key Takeaways
A key economic advisor to the Dutch government has published an article arguing for Bitcoin mining, trading, and holding to be banned.
The piece claims that Bitcoin doesn't have the key characteristics of traditional currencies like the dollar or euro.
The arguments presented show a misunderstanding of key Bitcoin concepts.
Pieter Hasekamp, a key economic advisor for the Dutch Ministry of Economic Affairs, has called for a complete ban on mining, trading, and holding Bitcoin.
Economic Advisor Pushes Bitcoin Shutdown
Days after El Salvador passed a bill to make Bitcoin legal tender, one key official in the Netherlands has suggested an outright ban on the asset. Pieter Hasekamp, the Dutch Bureau for Economic Analysis director, believes mining, trading, and even holding Bitcoin should be banned immediately.
In an article on the Central Planning Bureau website titled "The Netherlands must ban Bitcoin," Hasekamp argues that Bitcoin fails to meet the three key criteria of money. The asset is an unstable unit of account, inconvenient for payments, and easy to forge or steal compared to traditional currencies, Hasekamp said. He added that Bitcoin is favored by criminals because of its "anonymity."
The arguments Hasekamp presented have frequently been used by Bitcoin's loudest detractors over the years, though crypto believers argue that such points are misguided. While Bitcoin is unstable, proponents argue that cryptocurrencies are a nascent asset class, and therefore haven't yet found their true value. Moreover, Bitcoin's overall trajectory has been positive.
Moreover, Bitcoin payments have become easier in recent years thanks to the development of the Lightning Network. A Layer 2 on top of Bitcoin, the Lightning Network processes transactions at a higher speed and lower cost than the base chain. When El Salvador begins to adopt the asset, it's planned that its citizens will use Strike, which runs on the Lightning Network.
Hasekamp's argument that Bitcoin is easy to forge and steal is also questionable. Bitcoin is extremely secure because it is decentralized, while transactions are very easy to track. In the recent Colonial Pipeline ransomware case, the FBI was able to recover part of the ransom paid in BTC by simply following the transactions on the distributed ledger.
While Hasekamp's harsh comments demonstrate a lack of understanding of the modern value proposition of blockchain technology, his views don't reflect the Dutch government's official position. In other words, cryptocurrency holders are still fine to hold and trade their digital assets.
Disclaimer: The author held ETH and several other cryptocurrencies at the time of writing.