Earning High Yields Without the Complexity of DeFi? Welcome to Hodlnaut
Hodlnaut offers leading APY rates, the highest level of security and insurance without the friction and difficulties of DeFi.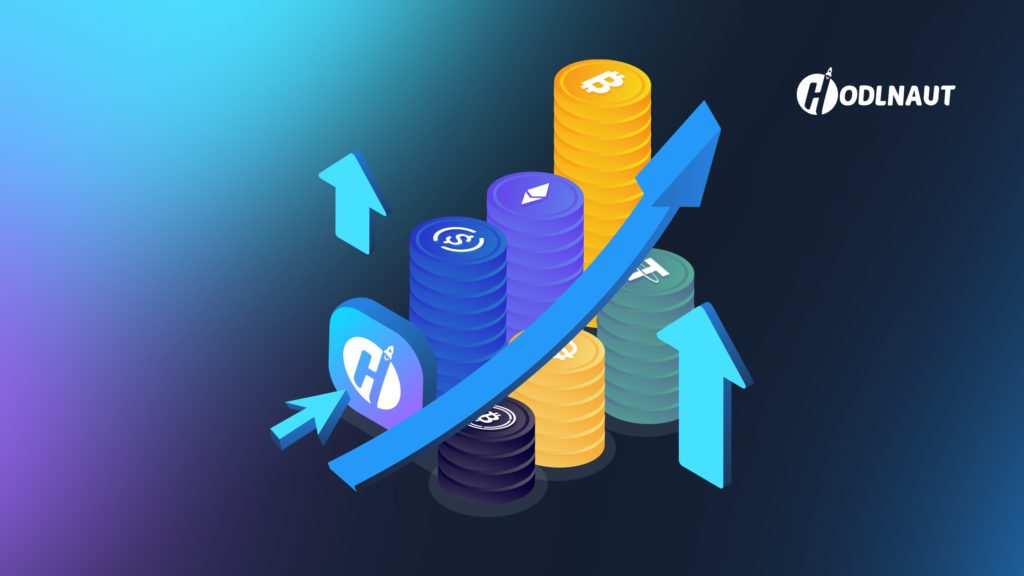 Key Takeaways
Investors are pursuing high yields in a low interest rate environment.
High yield opportunities are available to those who don't have the time to go down the DeFi rabbit hole.
Hodlnaut allows you to earn up to 12.73% APY without being exposed to hacks, rug pulls or liquidations.
One of the most popular trends in cryptocurrencies dates back to ancient times: lending money to earn interest.
In the traditional banking system, people store their funds and they get paid a small interest rate in return for lending out their assets. Through the 1980s and 1990s, banks would typically pay anywhere between 5% and 10%, whereas today, the rates are closer to 0.06%. According to Bankrate.com, this is the national average interest rate for savings accounts.
Hodlnaut Helps non-Crypto Natives Earn Attractive Yields for Holding their Digital Assets.
There is a huge gap between dollar interest rates and the yields available in cryptocurrencies, even in stablecoins purportedly tied to the U.S. dollar. For example, crypto platforms can offer depositors annualized returns of 1% to 10% or more on dollar-pegged stablecoins.
The promise of outsize returns in a low-yield environment has helped attract mainstream attention to cryptocurrencies. Professional and amateur investors alike have poured tens of billions of dollars into Decentralized Finance (DeFi) strategies in the past year.
Some of these strategies include yield farming, staking, or simply HODLing, a term that denotes holding on to your coins despite a fall in the market.
In yield farming, for example, investors typically hand their cryptocurrencies to computer programs called smart contracts. Some of these programs lend coins to borrowers and collect interest for the yield farmers, and in some instances, it's even possible to earn yield for borrowing assets.
In other words, instead of just waiting for their Bitcoin, Ether, or other digital assets to rise in value, cryptocurrency investors are now actively chasing returns by lending out their crypto holdings or pursuing other strategies to earn yield.
In addition, DeFi apps provide individuals with more control over their finances through personal wallets and trading platforms that prefer collaboration with users instead of institutions.
The absence of know-your-customer (KYC) rules and greater transparency are other reasons why Decentralized Finance has gained a massive following during the last year. And this trend doesn't seem to be slowing down any time soon.
Even though DeFi has a lot of advantages, certain disadvantages need to be considered.
One of the main disadvantages of DeFi is collateralization. If you want to take out a loan, there is no such thing as credit history. Loans in DeFi need to be collateralized at least 75%. Let's say you want to borrow $100 worth of ETH; you would need to lend another crypto of at least 75% to the pull.
Another drawback is that DeFi projects can frequently be run by anonymous teams. This is an additional risk because it removes the possibility of legal consequences for fraud or mismanagement. From January to April 2021, DeFi frauds have cost investors $83.4 million, according to CipherTrace, an analytics firm.
DeFi projects can be vulnerable to hacks and other types of exploit attacks due to misuse of third-party protocols and business logic errors, coding mistakes, flash loans, price manipulation, and miner attacks.
Equally important is that yields paid in DeFi are not guaranteed or as secure as banks because there is no deposit guarantee or state backing. Therefore, DeFi users should take caution and be aware of the risks.
Here's where Hodlnaut comes in as a convenient and elegant solution for those who want the luxury of receiving high yields without being exposed to risks such as exploits, or undercollateralized liquidations.
One of the objectives of Hodlnaut is getting more accessible to people who aren't crypto-native and helping them earn attractive yields on their digital asset holdings.
With Hodlnaut, instead of storing the assets in a crypto wallet, customers can avail themselves of an interest rate of 6.71% APY on BTC, 5.65% APY on ETH, and 12.73% APY on stablecoins. Assets are fully secured by Fireblocks' infrastructure and with optional insurance coverage up to $44 million through Nexus Mutual.
Hodlnaut is a Singapore-based crypto lending and borrowing platform that allows users to earn up to 12.73% APY on their cryptocurrencies. The company was founded in April 2019 by two Bitcoin maximalists, Juntao Zhu and Simon Lee. Hodlnaut is on a self-declared mission to help HODL-ers make the most of their crypto assets through new financial products and services.
To learn more about how to make your crypto work for you and earn some of the leading APY rates in the industry, visit https://www.hodlnaut.com/