eBay Drops First NFT Collection on Polygon
The e-commerce giant's first NFT drop features 3D renditions of the Canadian hockey legend Wayne Gretzky hosted on Polygon.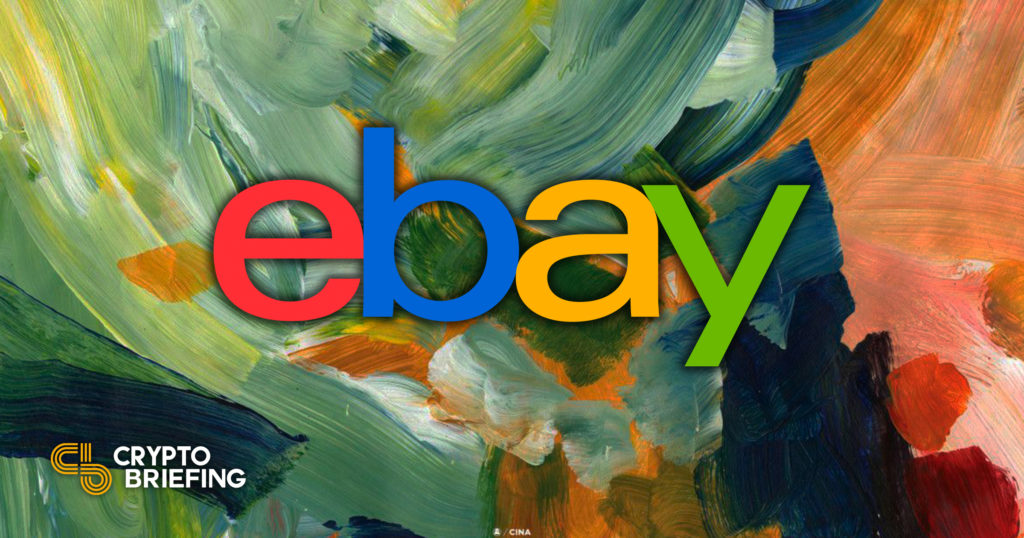 Key Takeaways
eBay has launched its first-ever NFT collection in partnership with the OneOf NFT marketplace.
The first drop features old, 3D animated Sports Illustrated covers of the former professional hockey player Wayne Gretzky.
The NFTs are hosted on Polygon and available for purchase on eBay's Web2 platform.
eBay has launched its first-ever NFT collection in collaboration with the green NFT marketplace, OneOf.
eBay Releases NFTs on Polygon
After Meta, Twitter, Adidas, Visa, and a host of other multinational companies, eBay is getting into NFTs.
The global e-commerce giant announced in a Monday press release that it had launched its first NFT collection via a strategic partnership with the multi-chain NFT marketplace OneOf. The collection, dubbed "Genesis," will feature animated 3D renditions of iconic athletes featured in one of the U.S.'s most popular sports magazines, Sports Illustrated.
The first drop of the NFT collection is already available for purchase on eBay. It features animated Sports Illustrated covers of the former record-breaking Canadian ice hockey player Wayne Gretzky. "Forty years ago, I was grateful to be on the cover of Sports Illustrated, it was a monumental moment in my life," Gretzky said in the press release, adding that he was "honored" to be featured in the collection. eBay's first drop includes 13 limited edition NFT packs in a four-tiered system with different rarities, including green, gold, platinum, and diamond tiers, with prices starting from $10.
Unlike most other NFTs, which are typically sold in exchange for other cryptocurrencies—usually Ethereum—the Genesis NFTs auctioned off on eBay are sold for U.S. dollars. Furthermore, the sales are not conducted on-chain but rather on eBay's Web2 platform, and the assets will be delivered to their respective buyers via a redemption link sent through chat and email.
Commenting on the company's first NFT drop, eBay's vice president of collectibles, electronics, and home, Dawn Block, said:
"NFTs and blockchain technology are revolutionizing the collectibles space, and are increasingly viewed as an investment opportunity for enthusiasts. Through our partnership with OneOf, eBay is now making coveted NFTs more accessible to a new generation of collectors everywhere. This builds upon our commitment to deliver high passion, high-value items to the eBay community of buyers and sellers."
According to eBay's collection description, the NFTs will be hosted on the Ethereum scaling solution Polygon and available for reselling on the OneOf marketplace. Eight of the 15 diamond-tiered NFTs had been sold at press time.
Disclosure: At the time of writing, the author of this piece owned ETH and several other cryptocurrencies.