Elon Musk's "Doge" Tweet May Soon Become a Crypto Token
The Valuables platform has tokenized several crypto-specific Tweets, all of which are now up for sale as tokens.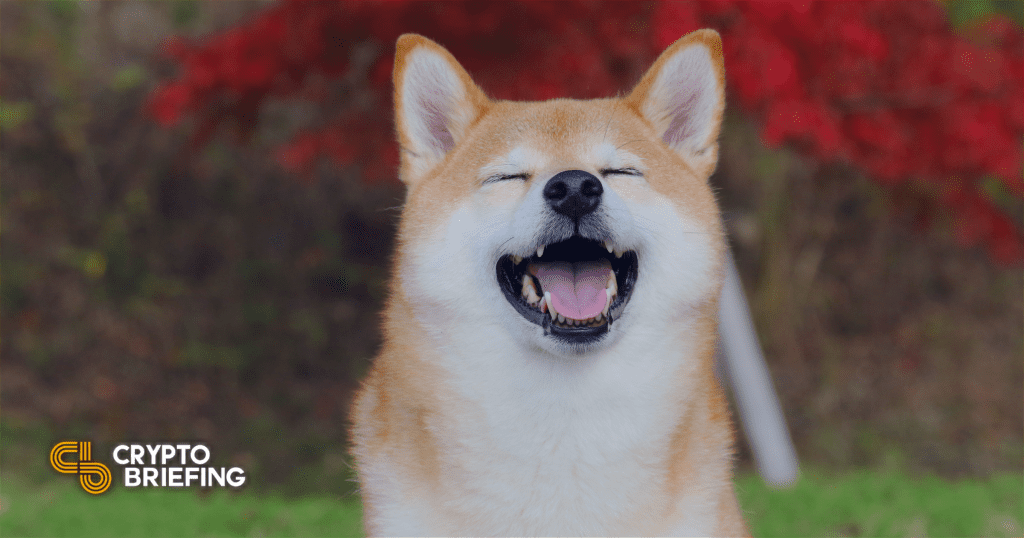 Key Takeaways
The Valuables platform tokenizes popular tweets and puts them up for auction.
The project seeks to help influencers monetize social media success by creating new money streams.
Elon Musk's infamous "Doge" tweet is currently the most expensive Tweet on the platform.
Decentralized social networking platform Valuables has been busy tokenizing popular Tweets and putting them up for auction. The most valuable Tweet is one from Tesla founder Elon Musk.
Musk Tweet Worth More Than $7,000
Users can now bid on any tweet made by a public Twitter account. If the seller accepts, the tweet is then minted into an NFT.
This NFT is digitally signed and verified, akin to a collectible baseball card.
The tokens also include the tweet's metadata, such as when the tweet was posted, what the text contents are of the tweet, the timestamp of the tweet, and the digital signature from the creator's crypto wallet address. The metadata lives on Matic Network.
Users can make counter-offers in 10% increments of the highest bid or $1, whichever is higher.
Sellers need to sign-in on the Valuables website via their Twitter account to review and accept any bids made on their tweets. The seller receives 95% of the proceeds in ETH, whereas the remaining 5% goes to the platforms team as fees.
All sales are final. Once a tweet has been minted, it can no longer be minted again. However, tweets can be sold and resold infinitely. At present, users cannot sell their NFT, but the team is working on this feature.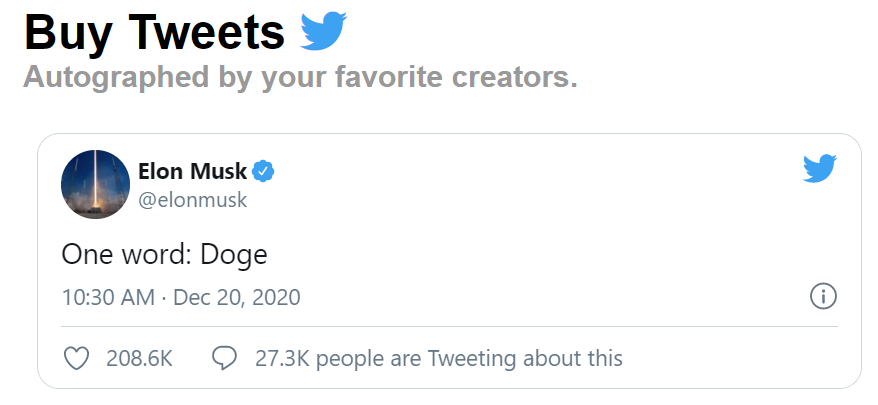 Currently, Elon Musk's "Dodge" tweet has the highest bid of $7,777.77, whereas David Rudnick's tweet sold for $1,920, the highest sale to occur on the platform thus far.
NFTs are gaining traction rapidly. Beeple's "Everydays" NFT collection fetched a staggering $3.5 million in December 2020.