Enjin Mint Lets You Tailor Your Own Tokens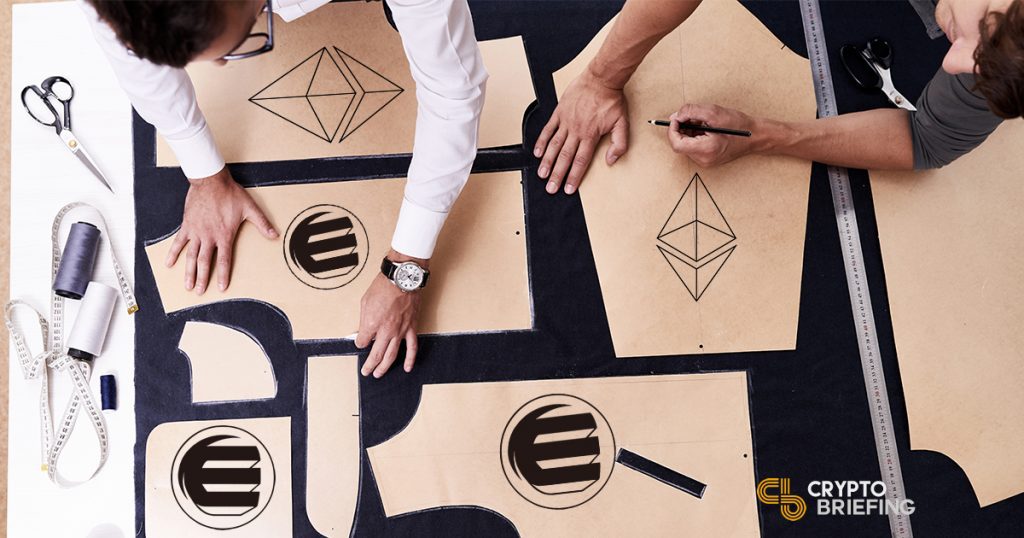 Ever wanted your own digital coin for a social club or business?
Enjin (ENJ) on Thursday launched Mintshop, a digital minting platform that creates customizable tokens based on Ethereum's ERC-1155 standard. The Singapore-based blockchain and gaming firm that backs Enjin Coin lets users tailor-make their own fungible (identical) and non-fungible (unique) tokens.
So what exactly does that mean?
If you're a business, you can now "mint" your own crypto token and give them to (tech savvy) customers, stakeholders and employees. Use cases include promotions, customer loyalty programs, employee incentives and out-of-the-box business purposes.
For example, in July McDonald's rolled out MacCoin at 14,000 restaurants to celebrate the Big Mac's 50th anniversary. Customers were able to redeem the MacCoin for a free Big Mac sandwich at participating locations. (There's actually a Big Mac Index that measures the purchasing power of sovereign fiat currencies.)
According to an Enjin spokesperson, another application can be in new types of blockchain-powered fundraising such as initial asset offerings (IAO) where entrepreneurs create tailor-made assets that can be used in a business's ecosystem, and then offer these to investors.
In terms of other Mintshop applications, think hotels, airlines, sports franchises — you name it. (Remember Willy Wonka's golden tickets?)
Customizable ERC-1155 tokens also can be used as collectibles — in case you don't like those small action figures that fast food places give out. For example, a celebrity can embed his/her persona unto limited-edition coins in order to reward super fans, to increase social media following, or to create a collectible item (similar to baseball cards) that could gain value over time.
So kids, no need to tattoo Johnny Depp's face on your arm; create and collect the coin instead.
"This is an effortless way for a business to start creating and using blockchain assets on Enjin's cutting-edge ERC-1155 platform," said Enjin cofounder Witek Radomski in a Nov. 1 announcement. "We can't wait to see the creative collectibles and use-cases that this technology will enable."
Enjin Coin's prices gained as much as 8.5% after the announcement and currently trades at $0.05 — with LATOKEN and Binance crypto exchanges processing most of ENJ's volume. The coin is ranked No. 136 on CoinMarketCap with $38.3 million in market capitalization.
"Customers can mint up to 10,000 custom-branded ERC-1155 tokens for as little as $0.03 per token within minutes," according to the Nov. 1 announcement. An order of fungible coins backed by 5 ENJ can cost over $20. Users upload a token name, description, image and Ethereum address.
This is a big simplification over the existing means of minting tokens, which required higher levels of technical ability even for simple ERC-20 tokens.
Mintshop's tokens are backed by ENJ to guarantee base value. The backing also serves as certificate of authenticity, as well as curbs hyperinflation due to ENJ's limited supply. Moreover, the tokens are supported by Enjin Wallet. And when Efinity network launches, token holders will be able to execute instant transactions.
Developers can also integrate the tokens into video games (made with Unity) as items by using the Enjin's forthcoming blockchain software development kit (Blockchain SDK). Unity is the world's largest game development platform. The SDK will allow developers to implement smart contracts that govern token parameters, peer-to-peer transaction fees, and whitelisted marketplaces, among others.
Mintshop is carving a niche in blockchain economy as convenient way to personalize cryptographic tokens. According to Radomski, it's the world's first made-to-order blockchain item creation service.
The author holds digital assets but none mentioned in this article.