Enjin, Virtual Worlds Bring Ancient Egypt to the Metaverse
The collaboration aims to make historical wonders accessible to all with a level of realism that's never been possible before.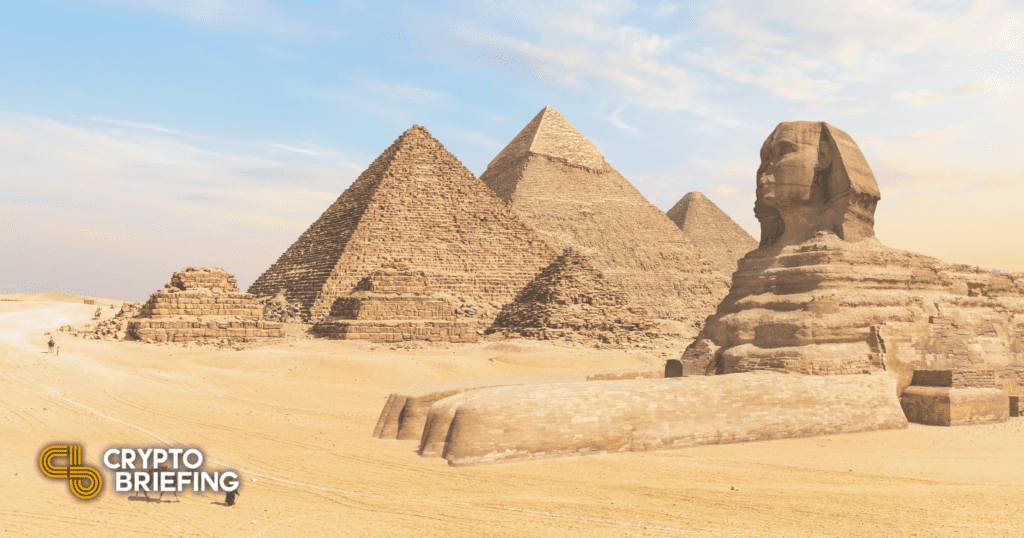 Key Takeaways
Enjin Protocol is teaming up with Virtual Worlds and Enjin to create NFTs of the Great Sphinx and the Pyramids of Giza.
The NFTs will be available to view in the metaverse.
Enjin and Virtual Worlds will also organize events such as treasure hunts to allow users to virtually explore Ancient Egypt in the future.
Enjin, one of crypto's leading NFT platforms, is partnering with Virtual Worlds, a company specialized in digitizing historical artifacts. Their first project will bring Ancient Egypt to the metaverse.
Enjin Brings Ancient Egypt to Web3
Enjin is joining forces with Virtual Worlds to merge real-world historical locations with the digital world.
To kick off their collaboration, the two companies will produce a limited-edition set of NFTs representing the Great Sphinx of Egypt and the Pyramids of Giza. In Virtual World's platform, NFT owners will be able to see and hold these virtual objects inside the metaverse. Elliot Mizroch, CEO of Virtual Worlds, said of the partnership:
"At Virtual Worlds, we're bringing the world's most important artifacts and monuments to a new digital ecosystem, preserving them for future generations and making them accessible to the world in ways they've never been before. With Enjin behind us, our past global heritage can be shared and live on in our digital future."
This unique project represents the first time NFT technology has been applied to historical landmarks, potentially opening the door to further historical representations in virtual worlds. With the help of VR technology, such projects could allow people to study history in a way that's never been possible before.
Virtual Worlds uses Unreal Engine combined with high-tech photogrammetry scans to create realistic and highly detailed digital representations of iconic monuments. In a press release, Virtual Worlds announced that the two companies will eventually organize treasure hunts around historical landmarks in the metaverse, where players will be able to find and claim hidden NFT artifacts like sarcophagi, scepters, and statues. The NFTs will automatically appear in a user's Enjin wallet when they claim a piece.
"Virtual Worlds is bridging the best of 3D graphics and user experience through NFTs," said Maxim Blagov, CEO of Enjin. "This is one more demonstration of how NFTs can be used to engage players, create new virtual worlds and economies, and connect all digital ecosystems into a single multiverse."
Japanese video-game giant Atari is also working on its own metaverse based on NFTs as the space grows.
Disclaimer: The author held ETH and several other cryptocurrencies at the time of writing.