Estonia Energy Grid Goes On Blockchain With WePower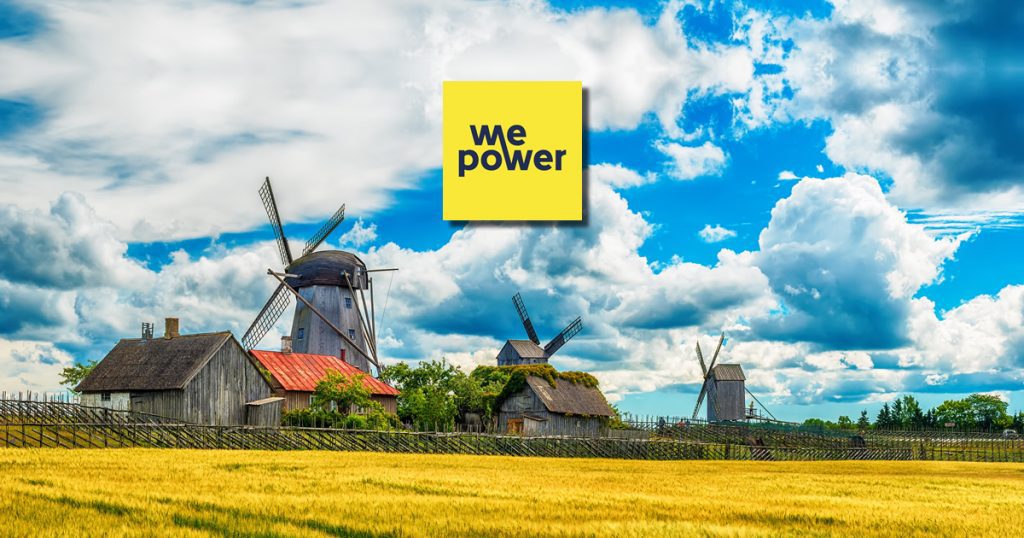 Power has come a long way in a short time. Estonia's Energy Grid has put one foot on the blockchain with WePower, an energy procurement and trading platform, as the company announced the successful delivery of a nationwide pilot for energy tokenization – believed to be the first of its kind in the world.
The initiative will tokenize energy consumption and production data onto an Ethereum-based ledger, in order to facilitate more efficient trades. In partnership with Elering, a transmission system operator (TSO), WePower says that the pilot is "paving the way for the digital revolution of the energy sector."
According to WePower's initial results, 26,000 hours and 24TWh of energy consumption data has been successfully uploaded to the blockchain, for a total of 39 billion Smart Energy Tokens.
Estonia provided the ideal infrastructure for this type of testing, with 100% smart meter coverage and a data sharing platform called Estfeed. Estfeed enables consumers to download and share their data with any persons or companies whom they choose, as well as anonymous and aggregated data, such as that used for WePower's pilot.
Although energy markets have traditionally relied on a few large providers, the advent of renewable energy has facilitated a more distributed system, "where energy buyers would not need to rely on one single source of electricity but could potentially pick and choose the producers that would fit their needs the best and transact with them directly," WePower says in its Tokenization Executive Summary.
The summary continues:
Transactions in electricity markets are settled in hourly, 30 minutes or, in some markets soon, on a 5 min basis. This means that to process transactions between a single consumer and producer would create at least 8,760 data entries for a year and if you take a 10-year tenure of a standard PPA[Power Purchase Agreement] this would grow to 87,600 data entries at the point when the contracts are issued. In order for this system to reach meaningful scale, it needs to support thousands of buyers and hundreds of generators.
These complicated data requirements make a "perfect fit" for blockchain technology. "Projects of this scale and ambition haven't been attempted before, in part because of the complexity involved, but also because energy data is highly sensitive," CTO Kaspar Karleep said, in a statement. "Blockchain is the ideal enabler because its foundational principle is trust, which can be leveraged to bring revolutionary transparency to the industry."
By reliably recording the minutiae of individual consumption or production, WePower says that the blockchain technology layer can reduce inefficiencies and ease the transition to green technologies.
"Future clean and secure energy will depend on innovative solutions and consumer empowerment. However, a major barrier in most countries is lack of access to energy data," says Taavi Veskimägi, CEO of Elering. "Estfeed unlocks data access within Estonia and we are now working towards doing this on an international level. WePower's proof of concept is important for showing how data access leads to innovation."
Estonia has proved to be a welcoming haven for blockchain companies, and was named by Crypto Briefing as one of the top places to start a company for those involved in the industry.
It remains to be seen if blockchain technology can live up to its expectations in the energy industry. But at least the effort is tilting toward being more productive than quixotic…
The author is invested in Ethereum, which is mentioned in this article.