ETCDev Demise: Hostile Takeover Or Rescue Mission?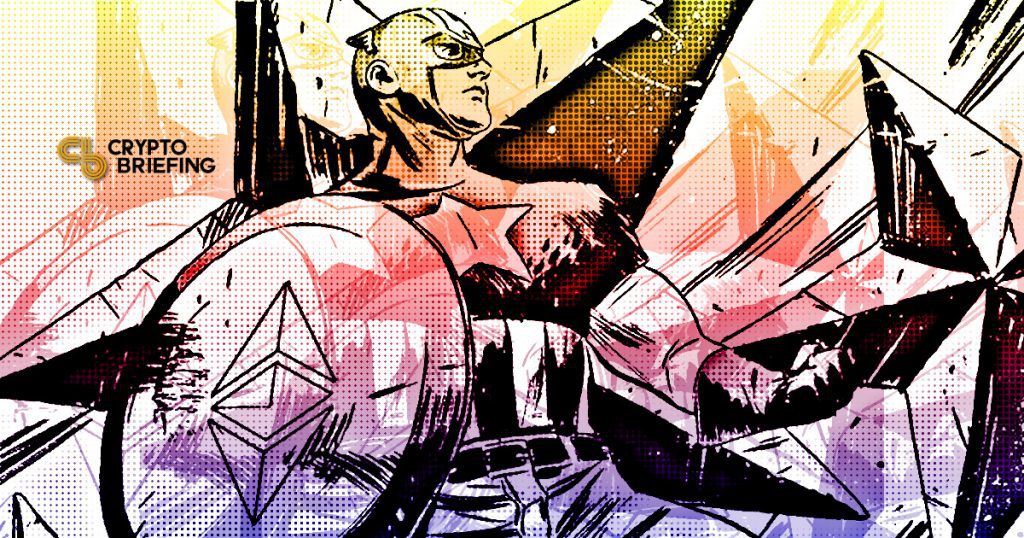 Crypto Briefing reported earlier this week on the surprise demise of ETCDev, a principal developer company behind Ethereum Classic (ETC). In our article published on Monday, Crypto Briefing suggested that the project had been particularly hit hard by the extended bear market. ETCDev had kept its funds in cryptocurrency; its operational capacity was so severely limited that, as prices collapsed, it could no longer pay staff in its final weeks.
But there might be more to this story. Sources from different parts of the Ethereum Classic project have told Crypto Briefing more about the final weeks of ETCDev. Depending on who you ask, the company – and its employees – were either thrown a life raft… or subjected to a hostile takeover from other players within the ETC community.
---
ETCDev's Funding Problem
The story begins in early October. The ETCDev managerial team, which included CEO Igor Artamonov, Business Development Manager Donald McIntyre, and Darcy Reno, then Program Manager, realized funds were getting low. Money was needed for the company to continue its development commitments as well as pay staff.
They approached James Wo, Chairman of the Board at Digital Finance Group (DFG), one of the network's chief backers. According to McIntyre, Wo offered to help ETCDev with a $300,000 grant. He also allegedly told them not to ask anyone else for financial assistance. DFG reportedly sent a $40,000 grant in the second half of October but both Artamonov and McIntyre believed that a larger amount would be with them in mid-November.
This is where reports begin to conflict. Darcy Reno, who was described as part of the ETCDev management team, went to Hong Kong in mid-November to meet with Terry Culver, CEO of DFG, to discuss funding options. It was here that McIntyre and Artamonov believe Reno was turned, as a few days after his return, on November 19th, he expressed his intention to leave ETCDev and move to ETCLabs. At this time, ETCDev had one more week of operational funding.
Elizabeth Kukka, the Program Director for ETCLabs disputes this version of events. She explained over the phone that they discussed ways and means for the core team of developers to continue working on Ethereum Classic. Kukka said an agreement on a financial contribution had been provisionally arranged with the managerial team, but Artamonov walked out.
ETCLabs, which is an incubator and accelerator project, is a subsidiary of DFG. Set up earlier this year, Wo is the Chairman of the Board, and Culver is the CEO.
---
"Poaching" An Ethereum Classic Dev Team?
Following a breakdown in talks, Artamonov and McIntyre say that in the second part of November, ETCLabs, and specifically Reno, made a concerted effort to "poach" ETCDev engineering staff. McIntyre claims that in a meeting on November 23rd – Black Friday – every developer said they had been offered jobs at ETCLabs.
To McIntyre this was "textbook poaching." Artamonov agreed that, "by all definitions, the team was poached during a regular work period," he said in an email. In a Medium article published on Sunday, Artamonov called Reno a "Trojan horse."
This is strongly disputed, however – Kukka said these accusations were baseless. A source within ETCDev, who asked not to be named, said staff had not been paid when ETCLabs began offering them jobs. The source added said Reno had been a tremendous help in the final weeks, apparently in an effort to keep as many ETC developers in employment as possible.
"Unpaid employees don't get poached," the source said in a call. "Darcy [Reno] produced a lifeline for the [ETCDev] developers. I definitely refute Artamonov's claims that he [Reno] was poaching."
Currently only two of the eight ETCDev developers have moved to ETCLabs. One person is believed to have initially accepted an offer but then turned it down. It is not certain whether the other developers will move to ETCLabs or work independently on the platform.
---
Was there a coup?
It became clear, in talking to the different sources, that the ETCDev managerial team had become increasingly isolated from the rest of the community, and even their own staff. Anthony Lusardi, the Director of ETCCooperative – who only found out about ETCDev's financial situation last week – said that the managerial team had become increasingly isolated from other projects.
This is corroborated by a source within ETCDev who said that both Artamonov and McIntyre felt strongly about Ethereum Classic: a totally immutable and self-sufficient blockchain. McIntyre had publicly criticized ETCCooperative for accepting funds from the Ethereum (ETH) Foundation, believing that it compromised their independence. "This immutability maximalism wasn't helpful," the source said. "The leadership was isolating themselves from the other community members. It was essentially mismanagement."
McIntyre told Crypto Briefing that both he and Artamonov were also committed to staying true to the founding ideological principles behind Ethereum Classic. He argues that the same sentiments were held by other members of the community, including ETCCoop. ETCLabs and DFG had already had plans to become a central developer in Ethereum Classic, he believed, and saw ETCDev's financial difficulties as an opportunity to bring its staff into ETCLabs.
This has been disputed by Kukka. "That's crazy," she said. "ETCDev operated as a business. DFG looked at providing financial support, but we know this wouldn't solve the problem. Their burn rate far exceeded the $300,000 assist we offered. The company may have been in the same position again in three months."
Others have suggested that the main cause of the ETCDev demise came down to financial mismanagement. As Crypto Briefing reported earlier this week, most of the company's assets were kept in cryptocurrency. The ability to continue financing operations and pay staff became severely limited as prices collapsed in the extended bear market. "I don't think he [Artamonov] was the right person to manage finances," Lusardi said.
Artamonov denies this. Over email, he said that rumors about his mismanagement of funds formed part of the campaign to discredit him personally:
I know that Darcy [Reno] and Anthony [Lusardi] – who also received money from DFG – are accusing me of mismanagement of funds, but none of them had access to my long-term finances, don't know how exactly they were managed and what is the reason of the issue. It's a pure speculation and intentional misinformation used to damage my reputation.
---
ETCDev's last lesson
ETCDev's collapse caught everyone – including ETC community leaders – by surprise. Although there are reportedly hundreds of developers working on the platform, the loss of a devoted 'core' team will hurt the platform hard, at least in the short term.
The one aspect everyone seemed to agree on was that this was nonetheless a blip in the life of Ethereum Classic. Despite the setback, it continues to grow and, according to Kukka, 12 projects will be added onto the platform by ETCLabs next month.
But this week's events show just how easily a community – even one operating relatively harmoniously – can quickly descend into internal strife. In matters involving strong opinions and high feelings, it can often be too easy for projects to splinter into smaller, rival fractions.
After all, this was how Ethereum Classic was born.
The author is invested in ETH, which is mentioned in this article.