EtherDelta Blow: $400,000 Fine For DEX Founder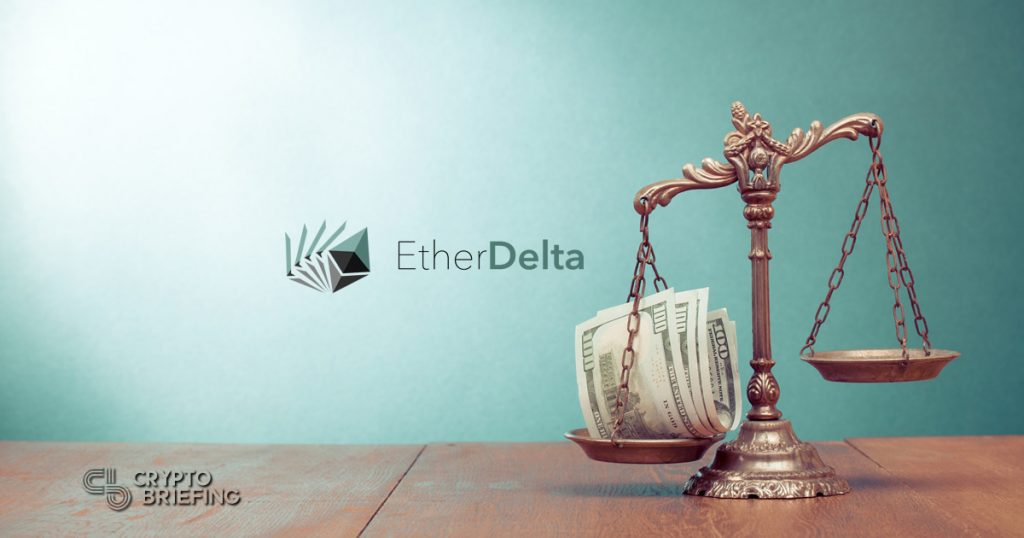 America's Securities and Exchange Commission, has successfully charged the founder of the token trading platform, EtherDelta. This is the first time that the US regulator has ever brought legal proceedings against a crypto exchange.
The SEC announced earlier today that it had charged EtherDelta founder Zachary Coburn with operating an unlicensed exchange. Authorities said that during its 18 months of operation, Coburn was responsible for more than 3.6m orders, with some of them counting as unregistered securities.
Coburn agreed to pay the SEC $300,000 as a disgorgement, as well as a $13,000 fee for prejudgment interest and a $75,000 penalty fine. The settlement agreement means he will not have to prove his innocence in a court of law. In total, the EtherDelta founder has paid just under $400,000 mainly for his role in utility tokens – initially sold in ICOs – that should have really been classed as securities.
In the full order, the SEC explains that most of EtherDelta's trading activity began after the regulator had released its DAO report in the summer of 2017. The report warned cryptocurrency projects, and exchanges, that the SEC considered some utility tokens to actually be security tokens. This is the first ever time authorities have actually made any enforcement on this decision.
---
Is EtherDelta the first of many?
Coburn, who is no longer affiliated with EtherDelta, was at the time the principal actor behind most of the exchange's trading activity. The SEC said that his actions made him liable to be charged in violation with existing financial regulation. "Coburn founded EtherDelta, wrote and deployed the EtherDelta smart contract to the Ethereum Blockchain, and exercised complete and sole control over EtherDelta's operations", the report said. "Coburn should have known that his actions would contribute to EtherDelta's violations."
EtherDelta is a secondary market, designed for traders to exchange ERC20 tokens to one another. Over the past few weeks, the SEC has quietly told projects to buyback tokens sold during their initial coin offerings. One of the regulator's target areas is projects who sold to unaccredited investors.
Although EtherDelta is among the first to have its legal laundry aired in public, it is hardly the only exchange dealing in unlicensed securities. Several other exchanges, most recently IDEX, have recently implemented full KYC requirements, suggesting a possible last-minute scramble to bring themselves within legal compliance.
ShapeShift, a popular in-wallet exchange protocol, has also implemented identification requirements with little notice. "The practice of requiring customers to hand over personal private information is one we've struggled with since inception," founder Erik Voorhees wrote in a blog post announcing the new requirement. "To the extent that digital asset technology remains a legal grey area, we need to be prudent and thoughtful in our approach as we navigate the regulatory environment."
Given the manner in which the EtherDelta case was kept under wraps until after it was resolved, this may be the first of many. The SEC is tightening the screws…
Disclaimer: The author is not invested in any cryptocurrency or token mentioned in this article, but holds investments in other digital assets.