DeFi App Sells $830,000 in NFTs to Fight $10 Lawsuit Guy
PoolTogether has raised over $830,000 to crowdfund its legal defense in a case with potentially far-reaching consequences for the entire industry.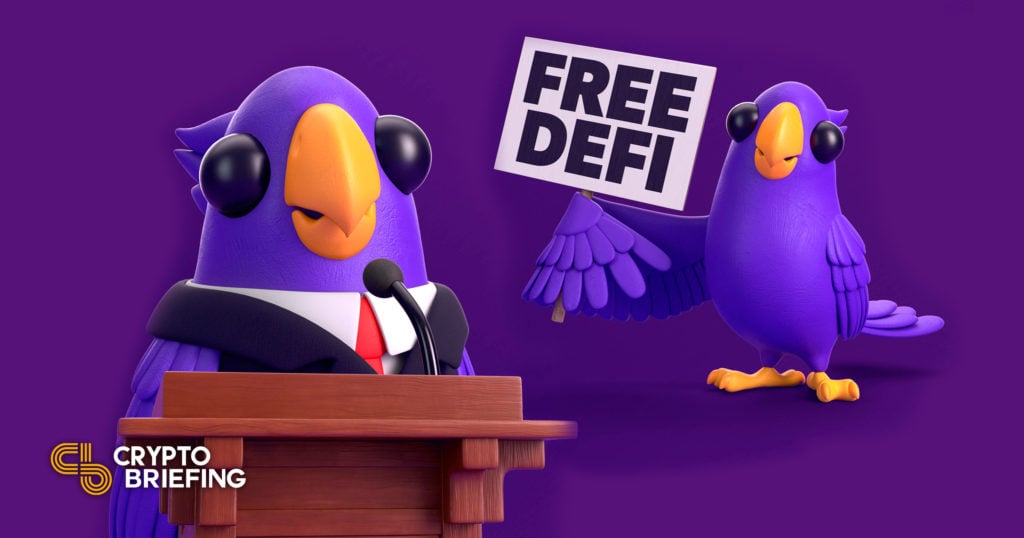 Key Takeaways
The DeFi savings protocol PoolTogether has raised over $830,000 in five days through its Pooly NFT mint sale.
Last October, a former Elizabeth Warren staffer sued PoolTogether Inc. for running an "unauthorized lottery scheme" in the state of New York.
All funds raised through the sale will go toward supporting the company's defense against the class-action lawsuit levied against it.
The DeFi savings app PoolTogether has raised over $830,000 in five days through an NFT sale to crowdfund its legal defense against a man who deposited $10 into the protocol and sued the company behind it for enabling an "unauthorized lottery scheme."
DeFi App PoolTogether Raises $830,000
The crypto community has rallied behind the DeFi application PoolTogether, helping it secure over $830,000 for its legal war chest.
PoolTogether, one of Ethereum's earliest DeFi protocols, has turned to NFTs to raise funds for its legal defense against a class-action lawsuit that could set an unwelcome precedent for the whole DeFi industry. Last October, a software engineer and former staffer for the anti-crypto Democrat Senator Elizabeth Warren named Joseph Kent filed a class-action lawsuit against the Delaware company PoolTogether Inc. for allegedly enabling an "unauthorized lottery scheme" in the state of New York. Kent deposited $10 worth of cryptocurrency into the protocol then claimed that PoolTogether Inc. was running an illegal prize-linked savings game in New York, where he resided.
PoolTogether is a DeFi savings protocol that works in a similar way to Premium Bonds. DeFi users can deposit funds, the protocol's smart contracts put all deposited funds to work in the DeFi ecosystem to capture yields, and then pay out daily prizes to a select number of users. PoolTogether launched on Ethereum and has since expanded to Polygon and Avalanche.
PoolTogether released its Pooly NFT collection Thursday with three NFTs available in price tiers of 0.1 ETH, 1 ETH, and 75 ETH. The collection has since raised 437.2 ETH worth about $833,000 at current prices for its legal war chest. The campaign has received support from some of the crypto industry's leading voices, including Uniswap creator Hayden Adams and the co-founders of the popular Bankless podcast, Ryan Sean Adams and David Hoffman.
As some of you know, I'm currently being sued (personally) in a putative class action lawsuit.

I can't speak about it publicly because the litigation is ongoing but I want to share some context and ask for your help.

— Leighton (@lay2000lbs) May 26, 2022
In announcing the NFT crowdfunding campaign, PoolTogether co-founder Leighton Cusack on Twitter said that the "allegations lack merit but a thorough defense is still needed." In its defense, PoolTogether is claiming that its corporate entity doesn't own or control the underlying smart contract-based protocol and only runs the interface that grants users access to it. Moreover, it also argued that the DeFi app's "no-loss" deposits don't qualify as lottery tickets.
The case levied against PoolTogether could have significant spill-over effects for the entire DeFi industry as it seeks to challenge the often proclaimed decentralized nature of blockchain-based protocols. It could also set an important precedent concerning DeFi coders' liability for the smart contracts they've coded even years after deploying them. The case is ongoing.
Crypto Briefing reached out to Cusack for comment but he was unavailable for comment due to legal constraints.
Disclosure: At the time of writing, the author of this piece owned ETH and several other cryptocurrencies.