Ethereum Co-Founder Doxxed After Stash Sell Off
An Ethereum co-founder can't get any privacy as he sells his holdings.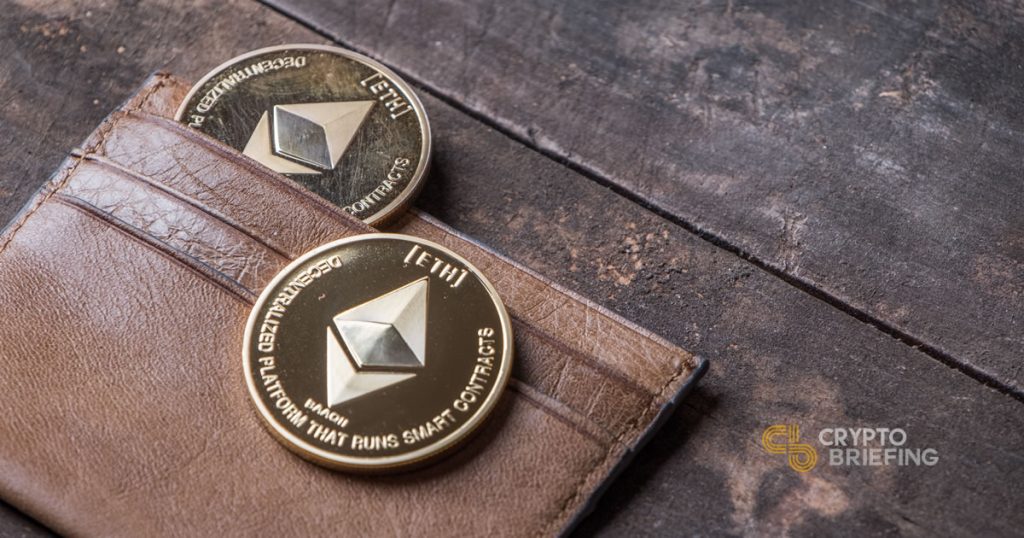 Ethereum co-founder Jeffrey Wilcke doxxed himself after selling 92,000 Ether, worth over $11 million, because of its connection to his Ethereum Name Service domain.
On Christmas Day, approximately 92,000 ETH was transferred to Kraken from an address funded by the Ethereum Foundation dev wallet, as first reported by Trustnodes. These funds were from the pre-mine associated with the project's ICO.
The Issue With Ethereum Name Service
Tracing this transaction to its root address shows that it was registered in the Ethereum Name Service system, a way to turn unwieldy wallet addresses into human-readable names, by Jeffrey Wilcke, one of the eight co-founders of Ethereum.
This highlights a problem with ENS, according to Bitcoin advocate Udi Wertheimer. The trend currently among Ethereans is to link ".eth" domain names to real names and Twitter accounts, which threatens a person's financial anonymity if they aren't careful. However, if an Ethereum co-founder and software developer can mess up, so can anyone.
Immediately after the connection to Wilcke was uncovered, some Ethereans began to criticize. Richard Burton, a designer who had a two month stint at the Ethereum Foundation, said of Wilcke:
"People who did basically nothing made off with hundreds of thousands of Ether. People who did huge amounts of work later were given so much less." He added, "given that you were awarded so much ETH, you should use that money to help Ethereum."
In response to the criticism, Wilcke said:
No, it was the same sum dude. I worked my fucking ass off since December 2013 until I was burned out and couldn't continue anymore. I was broken.

— JΞFF (jeffeh.eth) (@jeffehh) December 26, 2019
Others were more sympathetic toward the Wilcke:
"An early founder of Ethereum getting a large payout for his critical work isn't a problem, and isn't what we should be focused on."
Crypto Briefing reached out to Wilcke to get his side of the story and has yet to receive a response.
Jeffrey Wilcke's Role in Ethereum
Wilcke played a crucial role in the development of Ethereum alongside Vitalik Buterin, Anthony Di Iorio, Charles Hoskinson, Mihai Alisie, Amir Chetrit, Joseph Lubin, and Gavin Wood. He primarily worked on the Go-based Ethereum client, now known as Geth.
These co-founders of the project were rewarded handsomely. 72 million Ether was created during the pre-mine ⁠— 60 million went to the public sale, 12 million went to the Ethereum Foundation's "development fund," and 12 million was divvied up among co-founders and early contributors.
Vitalik Buterin received roughly 630,000 ETH based on analysis of his wallet addresses, with Wilcke getting approximately 463,000 ETH, or about 3.9% of the allocation for early contributors. The markets did not seem affected by the sell off.