Ethereum Prices Are Bringing GPU Miners Back Into The Green
Time to dust off that old gaming card.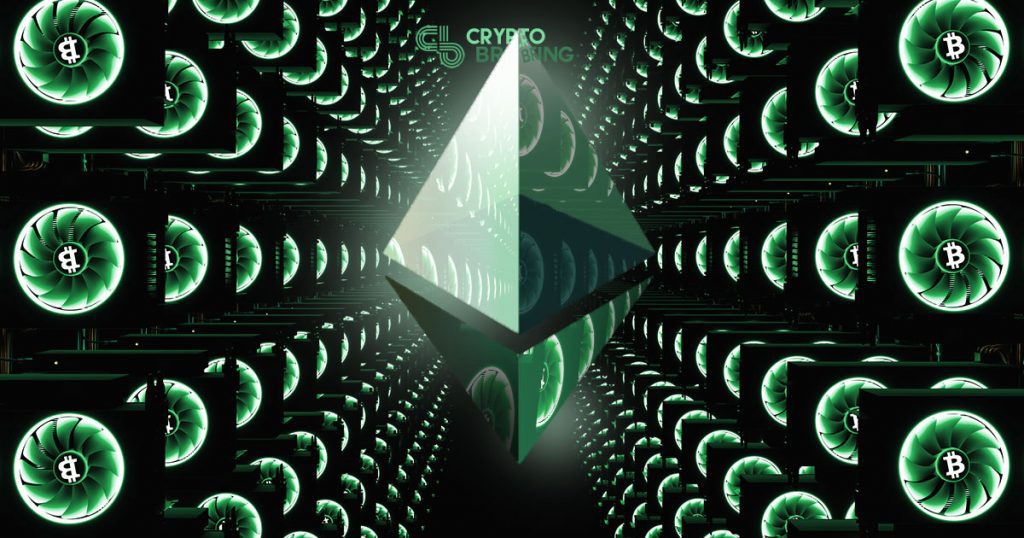 Crypto markets are green again, especially if you have an extra video card. Thanks to rising prices, it's once again possible to make a profit mining Ethereum (ETH) on a home graphics processor. Scores of GPU miners, who were priced out during crypto winter, now hope that their worst days are now behind them.
The profitability of mining Ethereum has nearly doubled since April 2nd, coinciding with an 80% surge in ETH price. According to data from BitInfoCharts, a miner can currently expect to make approximately $0.022 a day for every Mhash/s, up from 0.014 nine weeks ago.

Josh Riddet, managing director of Easy Crypto Hunter, a UK-based GPU mining provider, says that the recent rally has allowed small, independent miners to keep themselves in the green.
Many GPU miners struggled to make ends meet during the 2018 bear market. One UK-based miner told Crypto Briefing how he was finally forced to sell his farm of around 48 GPUs earlier this year.
GPU miners in Europe or North America typically have higher overheads for electricity bills, compared to operations based out in Asia. "Profitability dipped to the point of being difficult to justify on 12p [around $0.15] a unit of electricity and stayed tough for a long time," the miner said.
---
A Public Renaissance For Mining
The development of ASIC rigs, like Bitmain's E3, increased the difficulty of mining on the second-largest blockchain network. Combined with falling prices, ASIC hardware pushed many GPU operators out of the market.
Miners with more versatile equipment, dubbed 'nomadic hash', switched over to new cryptocurrencies like Ravencoin (RVN) and Grin, which offered higher returns.
Ethereum's core team are now laying the groundwork for a new mining algorithm. Progressive Proof-of-Work, or 'ProgPoW', is designed to reduce the effectiveness of ASICs and maximize the performance of GPUs, making mining more accessible to the wider community.
Although there is still no fixed plan for implementation, ProgPoW is likely to have a significant impact on the state of Ethereum mining. "It's essentially like pressing the reset button," Riddet says. "[ProgPoW] will have a very positive effect on profitability."
Ethereum mining activity has also increased. The network's total hashrate grew by 27Thash/s since April 2nd, an increase which Riddet attributes to GPU miners returning from a months-long hiatus. Those who bought certain RX cards in 2017, which are only useful to mine ETH, have now found an opportunity to use them again.

Kristy-Leigh Minehan, CTO at Core Scientific, a blockchain and AI infrastructure provider, believes ProgPoW will be beneficial for Ethereum in the long term. 'Tribalistic hash' – miners loyal to ETH – would continue mining Ethereum, rather than having to seek profits elsewhere.
"The nomadic hash will return with the change," she wrote. "If Ethash [the present mining algorithm] is kept, the tribalistic hashrate will be forced to leave due to increasing unprofitability."
ProgPoW and a healthier market could lead to "a big resurgence in GPU mining," Riddet predicted, as small miners reactivate their devices and others move to ETH from smaller blockchains.
"We're hoping we'll create a public renaissance for mining," he added.