Ethereum Merge Confirmed for September
The Ethereum Foundation has published finalized details on the status of the Merge, expected next month.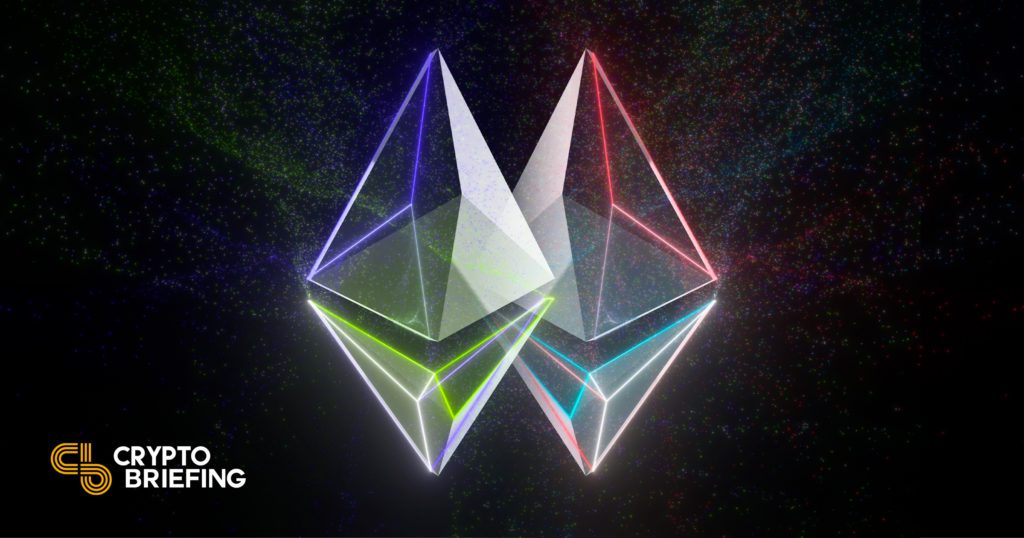 Key Takeaways
The Ethereum Foundation has released finalized updates regarding the forthcoming merge to Proof-of-Stake.
The upgrade will consist of two separate upgrades that must be executed in a specific order—Bellatrix and Paris.
The Merge, which has been delayed several times, is said to the "most significant upgrade" in Ethereum's history.
The Ethereum Foundation has released new information about the upcoming upgrade to Proof-of-Stake. "The Merge," as the anticipated event is known, is scheduled for September.
Merge Imminent
The Ethereum Foundation has released updates regarding the path toward the highly-anticipated "Merge" to Proof-of-Stake, indicating that preparations are going smoothly so far.
According to an announcement on the Ethereum Foundation's blog, the transition will require a two-step upgrade. The first upgrade, called Bellatrix, is scheduled for epoch 144896 on the Beacon Chain, expected September 6. This upgrade will execute on the Beacon Chain. After that a second upgrade, called Paris, will be triggered when a specific Total Difficulty threshold is crossed, sometime between September 10 and 20. This second upgrade will be the one merging the two chains. Node operators must update both consensus layer and execution layer clients to successfully migrate to the new ecosystem.
The Merge refers to a planned upgrade to the Ethereum ecosystem in which the network's Proof-of-Work chain (also known as the "Ethereum Historic State") will "merge" with the Proof-of-Stake Beacon Chain, which currently runs alongside the traditional Ethereum Chain. Once the Merge is complete, the Beacon Chain (also known as the "consensus layer") will validate blocks on the network. Among other advantages, the upgrade is expected to reduce Ethereum's energy usage by over 99%.
The Merge has been years in the making, and enthusiasm has reached a fever pitch in 2022 as the oft-delayed event has inched closer to reality. The merge on the Goerli testnet, which was said to be the final "dress rehearsal" for the Merge, was successfully executed earlier this month and sent a signal throughout the crypto community that the fabled upgrade was imminent. In response, the price of ETH rallied throughout much of August before cooling off last week. JP Morgan even predicted that the crypto market had "found a floor" thanks to the enthusiasm surrounding the upgrade.
Disclosure: At the time of writing, the author of this piece owned ETH and several other cryptocurrencies.