Ethereum Name Service Employee Sacked Over 2016 Tweet
Brantly Millegan was let go from Ethereum Name Service today.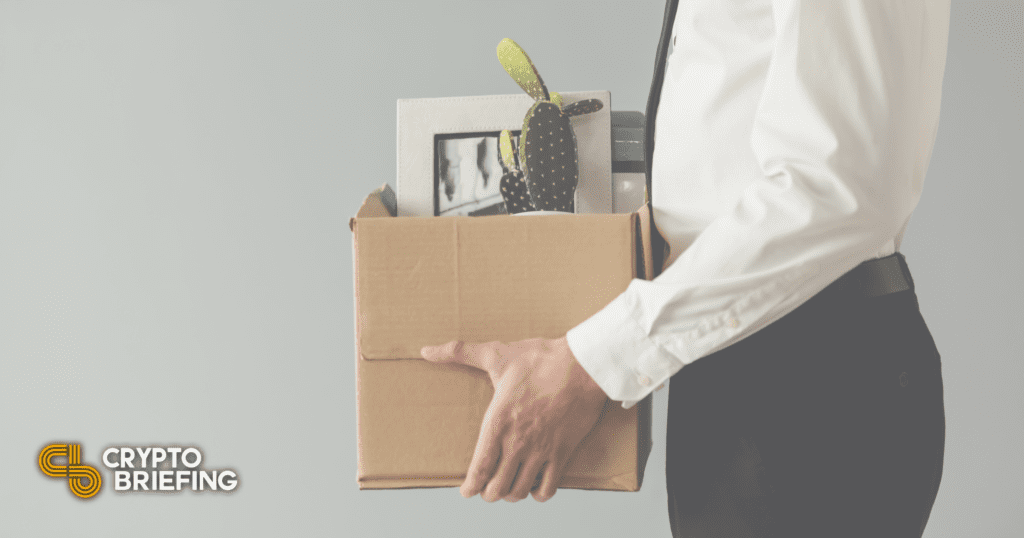 Key Takeaways
Ethereum Name Service's Brantly Millegan faced calls to step down Community Steward position after a controversial tweet from 2016 resurfaced on Twitter.
Millegan stood by his comments, citing his religious beliefs.
The ENS community voted to remove Millegan as a Community Steward, while True Names Limited, the nonprofit organization that funds Ethereum Name Service, fired him as Director of Operations today.
Brantly Millegan has been ousted from all leadership roles at Ethereum Name Service, a decentralized domain service protocol for Ethereum addresses, over a 2016 tweet in which he shared his conservative religious views on sexual orientation, gender, and abortion.
Ethereum Name Service Fires Brantly Millegan
Ethereum Name Service, a popular Web3 domain name service, has sacked its Director of Operations Brantly Millegan amid a controversy surrounding his religious beliefs.
Nick Johnson, the founder and lead developer at ENS, announced that Millegan's contract with True Names Limited, the company that funds ENS development had been terminated in a Monday tweet.
True Names Limited (TNL), the nonprofit that funds and organises development on @ensdomains, has terminated the contract of Brantly Millegan effective today.

— nick.eth (@nicksdjohnson) February 7, 2022
Millegan, a devout Catholic, faced calls to step down from his position over the weekend after a 2016 tweet in which he shared controversial views on homosexuality and transgenderism surfaced on Twitter. In the original tweet, which was later removed from the platform for violating Twitter's policy, Millegan wrote:
"Homosexual acts are evil. Transgenderism doesn't exist. Abortion is murder. Contraception is perversion. So is masturbation and porn."
The post was uncovered Sunday by a Twitter user going under the pseudonym suzuha. Quoting Millegan's tweet, she said that comments like those made her feel unsafe to come out as queer in the space. "I genuinely hope that he has grown out of this and no longer views queer people in the space as not deserving basic dignity and respect," she added.
In response, Millegan tweeted that a "mob" was beginning to rally against him, alluding to the fact that a significant portion of the ENS community was organizing to exclude him from his positions of power within the project. He said:
"hey looks like I've got my first mob. nice to see some ppl finally read the first word of my bio [Catholic]. I love you all, I'm gonna keep working on web3"
Millegan further defended his views on the ENS Discord server and a Twitter Space call. On Discord, after his Twitter account was allegedly suspended, he wrote that his belief in the Catholic doctrine was public knowledge and that he didn't think it was practical for the crypto community to exclude traditional-minded religious believers.
As the controversy intensified and more community members called for action against Millegan, many ENS community members started to delegate their tokens to other users (Millegan is still the largest ENS delegate at press time).
A DAO proposal also saw community members vote to remove Brantly Millegan as the project's Community Steward. Announcing Millegan's departure from True Names Limited, Johnson said that while he had been a "valued team member," his position was "no longer tenable" given the recent developments. "Many of you were hurt by Brantly's comments over the past 24 hours, and we strongly believe that ENS should be an inclusive community," he added. "Going forward we'll continue to do everything we can to ensure that remains the case."
Disclosure: At the time of writing, the author of this feature owned ETH and several other cryptocurrencies.