Ethereum Implementing ProgPoW ASIC-Resistance, Concur Core Developers
Mining is coming back to hobbyists in a long-awaited upgrade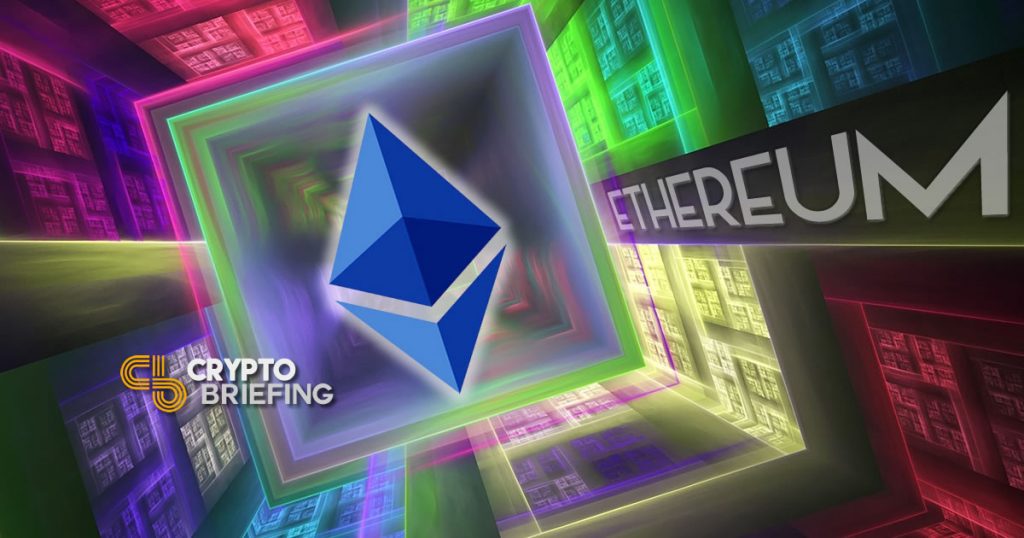 Ethereum core developers are moving forward with ProgPoW, an update for making Ether mining more ASIC resistant. The hardfork is tentatively scheduled for July.
Ethereum core developers, once again, came to consensus on implementing ProgPoW. The hardfork is scheduled to happen three weeks after EIP-1962, a non-contentious update that will add additional cryptographic functions to Ethereum. EIP-1962 is tentatively scheduled to go live sometime in June.
Core Developers Stand Behind ProgPoW
This is the third time the core developers have discussed and agreed to implement ProgPoW. The core developers seem to stand behind the improvement, though a few expressed "unease" at the chance of splitting the community.
The developers recognize that the hardfork for ProgPoW is "contentious." Some raised concerns that exchanges may run Ethereum versions with both the old and the new mining algorithm—creating a new fork of Ethereum—to maximize fees on their platforms. This would split the community.
That said, James Hancock, Ethereum Hardfork Coordinator, voiced that a split is unlikely. ProgPoW is the most "ready to go" of the Ethereum improvement proposals, he said.
"I have not seen any evidence that there is an ideological or people willing to step up and actually have a network split. If I'm wrong I'll resign as hardfork coordinator," said Hancock.
Ethereum already split once, as some may remember. "The DAO," the first attempt at a so-called decentralized autonomous organization, was exploited for 3.6 million ETH. Core developers decided to refund those affected. Dissenters formed Ethereum Classic in response to what they saw as developer overreach.
Notable Objections to ProgPoW
However, at least two influential project heads are opposed to ProgPoW. SpankChain CEO Ameen Soleimani and Gnosis founder (and OpenEthereum maintainer) Martin Köppelmann expressed objections to the upgrade.
These executives were invited to voice their objections at the next core developer meeting. Though, that won't change the decision of the team, said core dev Hudson Jameson:
"There will be plenty of time for open dissent that won't really change the decision, necessarily, because we've already gone back and forth and approved it twice."
How ASICs Came About on Ethereum
ASIC resistance was originally a core consideration for Ethereum. The first versions of the whitepaper explained how distributing Ether through easily-accessible computer hardware was more favorable—both for community engagement and the token's decentralization.
Unfortunately, this ideal didn't last. The leading mining hardware firm Bitmain developed an Ethereum ASIC in 2018. A year later, runner up Canaan released an ASIC that was 5-times more efficient than comparable consumer hardware.
That said, even though chip manufacturers such as Bitmain, Canaan, and Linzhi clearly have an interest in keeping Ethereum on its current ASIC-susceptible algorithm, that does not represent what the majority of miners want. Mining pools representing over three-fourths of the hashrate have voted in favor of ProgPoW.
At the time evidence of ASICs was discovered, Ethereum figurehead Vitalik Buterin was hesitant to dedicate resources to ASIC resistance, saying staking was just on the horizon—which would render such an update redundant.
Two years on, the release date for Ethereum 2.0 is still uncertain. And, with it, the timeline for staking.
Crypto Briefing reached out to Kristy-Leigh Minehan, the author behind the mining algorithm, for her thoughts on how the upgrade would impact Ethereum. She declined to comment, saying "the code speaks for itself."
The decision is clearly summed up by Martin Swende, Security Lead at the Ethereum Foundation. "Everything that's going to be said has already been said. I think we kinda just need to go forward."