Ethereum Scaling Solution Optimism Delays Launch to July
Contrary to Optimism's initial plans, Optimistic Ethereum will not be launching this month.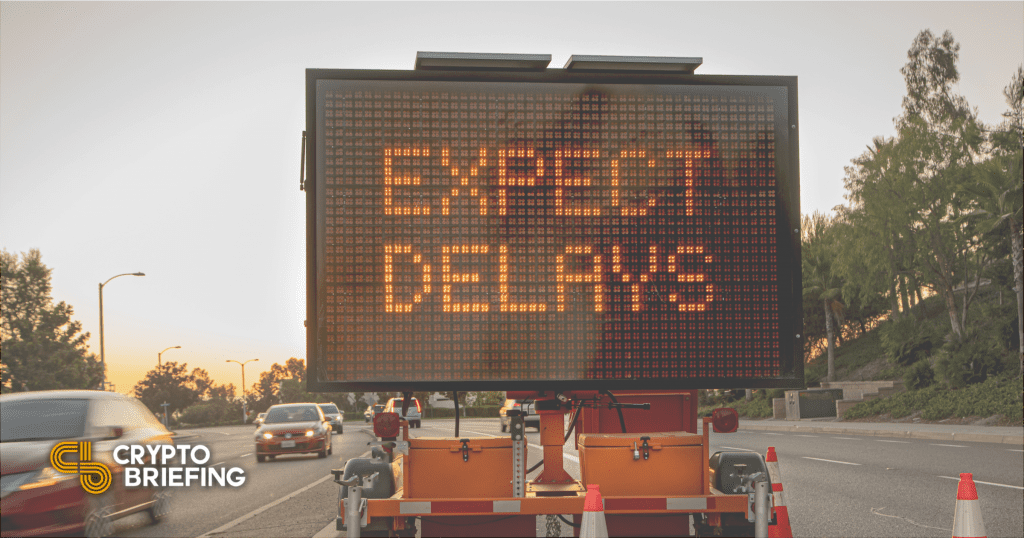 Key Takeaways
Layer 2 solution Optimism has delayed its mainnet launch. The project is now planning to go live in July.
The team said that they intend to give the community "time to integrate, audit and test."
Optimism is arguably Ethereum's most anticipated Layer 2 solution, favored by DeFi staples like Synthetix and Uniswap.
Optimism has delayed its launch date until July. Optimism had originally planned to go live this month.
Optimism "Adversaries" Delay Launch
In a blog post titled "Optimistically Cautious," the team wrote that they had set a "rough estimate" for launching in July.
In February, the team announced that it had taken on several new hires after closing a funding round led by a16z. The expansion, they said, would allow them to launch on mainnet in March (before that, March was slated for the public testnet).
Now, the team has cited the potential risks of rushing a launch as a reason for the postponement. The blog post said that there would be "a very real risk" of bad actors forking popular projects to defraud users if it went live too early.
With the delay, the team said it hopes to achieve "a more coordinated community launch." The post went on to say:
"Our goal is to make sure that foundational projects, infrastructure providers, block explorers, wallets, and token bridges have time to integrate, audit and test."
Optimistic Ethereum has been a hot talking point across the DeFi community over the last few months. Ethereum's leading synthetic assets protocol, Synthetix, launched on Optimism earlier this year. The move has saved users $10.1 million in fees, according to the blog post. This week, Uniswap detailed its plans to move onto the solution following its V3 update.
Optimism leverages Optimistic Rollups, a Layer 2 solution that aims to make Ethereum more scalable. Optimistic Rollups run on a sidechain to Ethereum, and they offer the composability that allows DeFi protocols to work like so-called "money legos."
Rollups can also take the form of ZK-Rollups, aiming to make Ethereum more scalable by bundling transactions in what's known as a SNARK—a succinct non-interactive argument of knowledge.
Optimism also said it would be keeping a whitelist of "infrastructural" projects open for the time being due to the important role they play in the success of projects that follow them. They'll also open the testnet for a Scaling Ethereum hackathon next month.
The team concluded the note by outlining rough plans to launch in July, depending on the wider ecosystem's stability.
"When we launch, we will do so together as a community," they wrote.
Disclosure: At the time of writing, the author of this feature owned ETH and SNX. They also had exposure to UNI in a cryptocurrency index.