Ethereum's Shanghai Upgrade is Live
Staked ETH withdrawals are now enabled on Ethereum.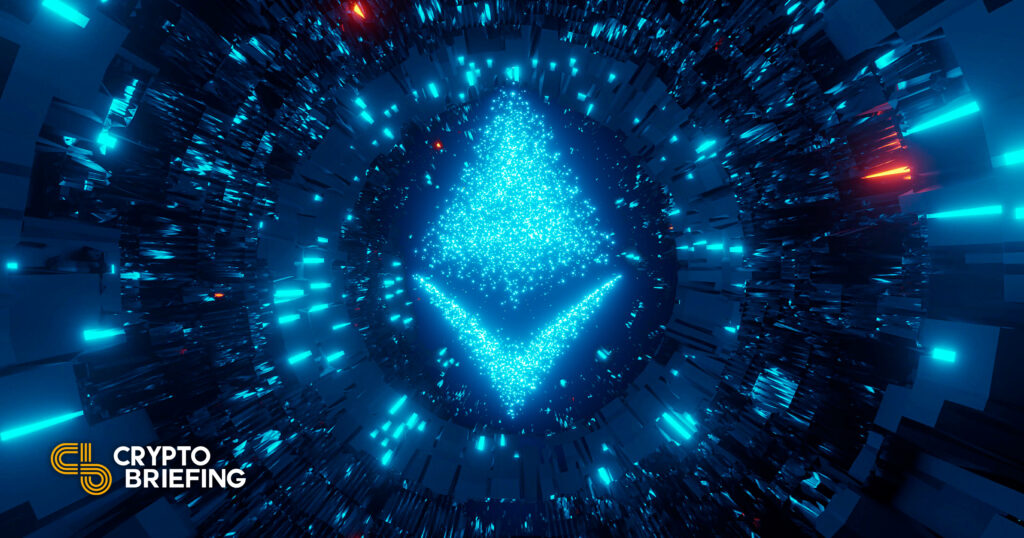 Key Takeaways
Ethereum underwent the Shanghai upgrade late last night.
The network has now enabled validators to withdraw their staked ETH.
About 17.4 million ETH is currently staked.
The long-awaited Shanghai upgrade is now live on Ethereum, meaning that validators can now withdraw their staked ETH from the network at their leisure.
A Historic Moment for Ethereum
Ethereum reached another milestone last night.
The Ethereum network underwent its long-awaited Shanghai upgrade on Wednesday 12. The hard fork was triggered at 22:27 UTC—when the blockchain hit block height 6209536—and finalized at around 22:42 UTC.
Last year Ethereum transitioned from a Proof-of-Work consensus mechanism to Proof-of-Stake, an event known in the crypto community as the Merge. In Proof-of-Work, miners earn the right to produce blocks by solving highly complex equations—which requires vast computational power. Proof-of-Stake, on the other hand, allows validators to simply lock up 32 ETH in the network to obtain the same privileges.
While Ethereum successfully completed the Merge on September 15, validators were still unable to withdraw their staked ETH, as the team wanted to ensure the network was steady post-Merge before enabling staking outflows. Last night's upgrade finally allowed validators to either stake or unstake their funds. In other words, Ethereum's transition to Proof-of-Stake is officially complete.
According to TokenUnlocks, the Ethereum network currently has 17.4 million ETH (worth roughly $34.7 billion) staked, which is about 15.4% of the total ETH supply. Approximately 902,860 ETH ($1.8 billion) is currently pending withdrawal. Despite the amount of ETH capable of potentially flooding the market on short notice, ETH itself is up 4.33% on the day and trading for roughly $2,000—prices not seen since August 2022.
"We're in a stage where the hardest and fastest parts of the Ethereum protocol's transition are basically over," said Ethereum creator Vitalik Buterin during a livestream of the event. "Very significant things still need to be done, but those very significant things can be safely done at a slower pace."
Disclosure: At the time of writing, the author of this piece owned BTC, ETH, and several other crypto assets.