Ethos Launches Universal Wallet In Netherlands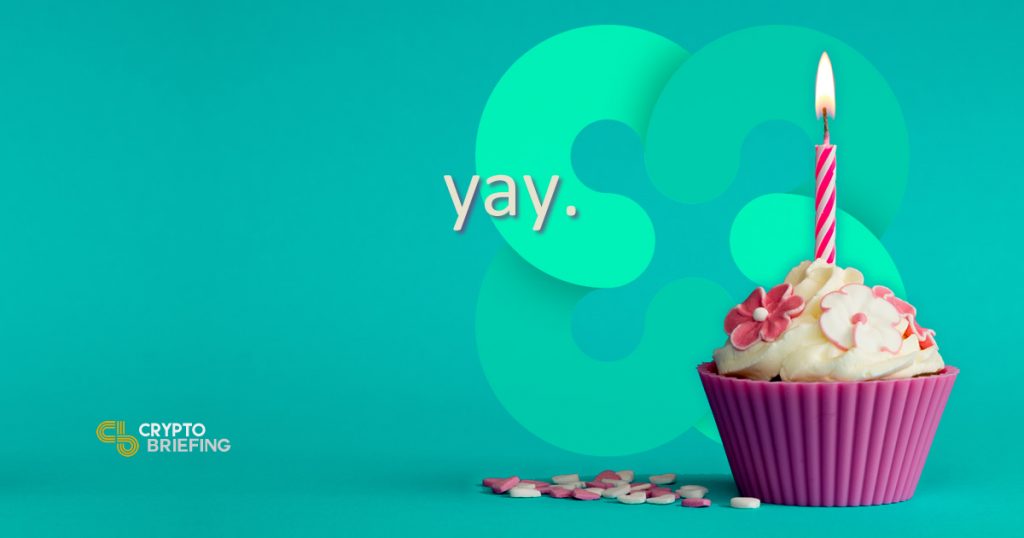 The surprise launch of the Ethos universal wallet sent the price of ETHOS tokens flying upwards late last week, as investors consider potential Wall Street partnerships.
Announced on Monday, the wallet was released on Android and first made available to users in the Netherlands. According to an Ethos spokesman, other countries will have access in the coming weeks.
Rumors Ethos was about to launch its wallet began after the company's Twitter account dropped a hint on Thursday in a tweet celebrating its first birthday. The tweet told followers to: "Stay tuned for a big announcement coming tomorrow…"
Hard to believe it's been a year! We can't wait for this next lap around the sun! Stay tuned for a big announcement coming tomorrow… pic.twitter.com/DIAiSk3Za6

— Ethos.io (@Ethos_io) June 28, 2018
The market was quick to respond following the rumors, with a knee-jerk 23% rise in ETHOS tokens on Friday, and the token held value over the course of the weekend. Following today's announcement, the tokens have received renewed interest from investors. At the time of writing, ETHOS tokens were changing hands at $1.66, according to CoinMarketCap.
Established a year ago by then-19-year-old Shingo Lavine, Ethos is a platform and wallet-application for users to store tokens, coins and digital assets as well as tracking assets held elsewhere, or an exchange. Pre-registration, which had been open for three months, attracted 100,000 people whilst still in beta testing.
The ETHOS token – an ERC20 token – is used in the ecosystem to access certain features and fees. According to the company's website, the long-term aim is for ETHOS tokens to provide liquidity for the platform, enabling users to switch or re-allocate into different cryptos easily.
Revelations that Mr. Lavine had held large partner meetings in the New York Stock Exchange last Thursday had already given rise to notions of major corporate deals in the offing.
Some commentators had suggested a major deal with Wall Street firms, considering the company's Chief Global Strategy and Compliance Officer, Stephen Corliss, had been COO at the asset management firm, BlackRock. Ethos has long-mooted the possibility of a hybrid platform for traditional assets as well as crypto.
Although there has yet to be any news on entente cordials with any big-name firms, the Ethos Universal Wallet will be the first major milestone for the one-year-old company.
Disclaimer: The author is not invested in any cryptocurrency or token mentioned in this article, but holds investments in other digital assets.