eToro Adds Binance Coin (BNB) As CZ Aims For Mass Adoption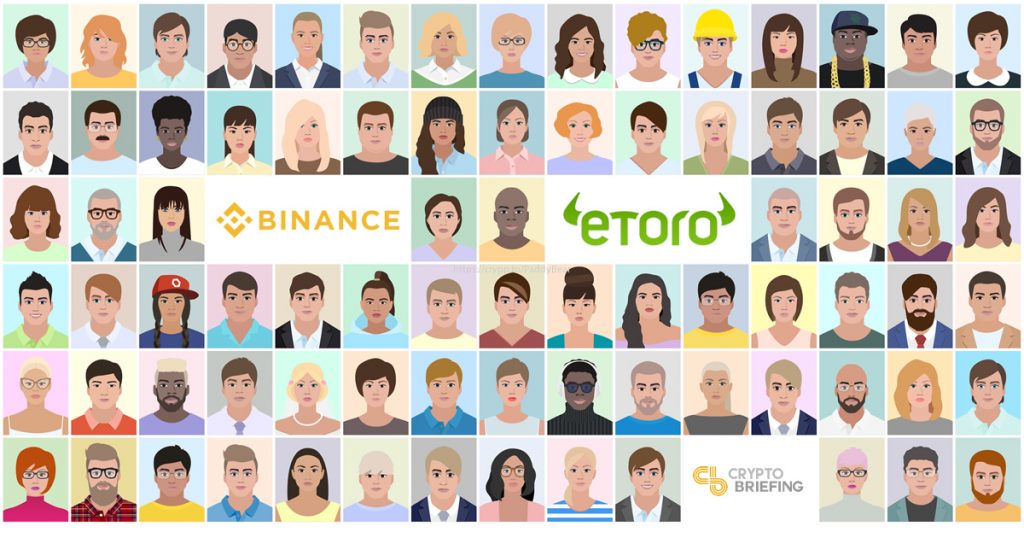 Exchange coins have a dim reputation and limited uses, but one of them isn't just for traders anymore. Binance Coin, the native token for the largest exchange by daily volume, is now headed to retail markets on eToro, potentially putting BNB in the wallets of ten million new users.
Binance Coin will be the thirteenth cryptocurrency available on the eToro platform, which is also home to investor favorites like Stellar and Iota. eToro will be the first investment platform to offer BNB, as well as the first venue to offer BNB purchases directly with fiat, without having to pass through an intermediary exchange, the two companies announced in a joint press release.
"As a regulated securities broker we have the ability to offer both utility and security tokens on our platform," said eToro CEO Yoni Assia. " We support the movement of assets onto the blockchain and the tokenisation of securities. In fact, we believe that in the future we will see the greatest transfer of wealth ever, onto the blockchain."
It's the latest step towards Changpeng Zhao's long-term goal of turning the fourteenth-largest cryptocurrency into a payment blockchain for daily spending. Although the utility token is currently used to reduce fees, Crypto Briefing has previously reported on the exchange's plans to launch a separate "Binance Chain," with low fees, single-second blocks and a built-in decentralized exchange.
The exchange has has a strong presence in the retail sector, which some have speculated could be the opening of a long-term thrust for merchant payments. A partnership with TravelbyBit, an Australian startup, has turned Brisbane Airport into the first crypto-ready travel hub and makes the coin useful "for trading AND flying." BNB has also been integrated with Pundi X's point-of-sale terminals, and with the multi-currency credit cards available through crypto.com.
"With this addition, the Binance coin can reach millions more people, many of whom are more accustomed to the traditional financial industry," said Binance's Changpeng Zhao, in a statement. "As an utility token, we believe in creating long term utility and value. We will continue to do so together with eToro."
The author is not invested in BNB, but occasionally uses it to trade.