EU Clarifies "Crypto Assets" Are Included Among Sanctions
The sanctions against Russia and Belarus have been both expanded and clarified to cover cryptocurrencies.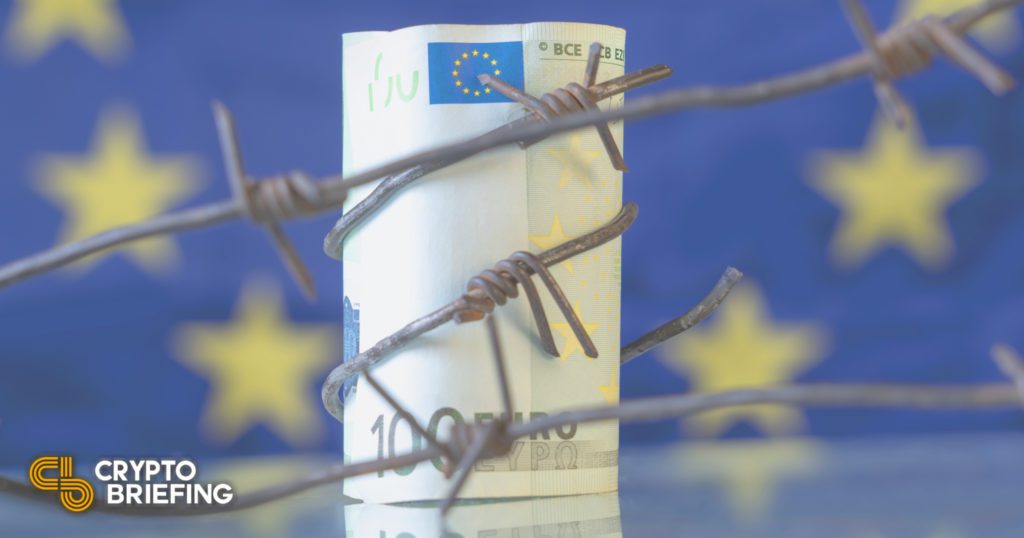 Key Takeaways
The European Commission has issued a statement including clarification that cryptocurrencies are included among its sanctions list.
The EU has levied harsh sanctions against Russia and Belarus for their actions against Urkraine.
The clarification comes amid concerns that Russian oligarchs and citizens could use cryptocurrency to circumvent sanctions.
Cryptocurrency activity will be considered within the scope of sanctions levied against Russia and Belarus, according to a statement from the European Commission today.
Crypto Included Among Sanctioned Activity
The European Union has made it clear that its sanctions against Russia and Belarus would include cryptocurrency transactions.
The EU issued clarification today that its sanctions on individuals in Russia and Belarus for their complicity in the Russian invasion of Ukraine extends to include crypto assets. The clarification was included in a press release from the European Commission detailing the expansion of existing sanctions against those nations.
The clarification has been issued to mitigate doubts that economic sanctions placed Russian and Belarusian individuals and institutions explicitly included cryptocurrencies or other digital assets. According to the press release, the European Commission has made it clear that cryptocurrencies would be included, writing in today's statement:
"Finally, the EU confirmed the common understanding that loans and credit can be provided by any means, including crypto assets, as well as further clarified the notion of "transferable securities", so as to clearly include crypto-assets, and thus ensure the proper implementation of the restrictions in place."
The move comes amid wider concerns that Russian nationals—both oligarchs and ordinary citizens alike—could turn to cryptocurrencies to evade such sanctions. Today's statement makes it clear that such activity would be considered a violation of sanctions.
The press release further clarified that its position on crypto assets extends to Belarus, which has aided Russia's invasion of Ukraine by allowing tens of thousands of Russian troops to be stationed there before moving into Ukrainian territory. The EU introduced new sanctions on Belarus in response last week, which had already been under previous sanctions over President Alexander Lukashenko's increasingly repressive government.
The expanded sanctions will impose strict restrictions on access to SWIFT in Belarus "similar to those in the Russia regime." They will also prohibit transactions with the Central Bank of Belarus related to reserves or assets, prohibit the listing of Belarusian state-owned entities on EU exchanges, and "prohibit the provision of euro denominated banknotes to Belarus."
An additional 160 individuals, including 14 Russian oligarchs, as well as their families, have been added to the EU's sanction list by today action. Altogether, restrictive economic measures have been imposed on 862 individuals and 53 entities in response to the Ukraine crisis.
Meanwhile, Ukraine has received tens of millions of dollars in crypto donations since the invasion began (early donations even preceded the invasion), accepting donations from around the world in Bitcoin, Ethereum, Polkadot, Dogecoin, Solana, and other cryptocurrencies.
Disclosure: At the time of writing, the author of this piece owned BTC, ETH, SOL, and several other cryptocurrencies.