EU Regulators Argue For New Digital Asset Framework
From Blockchain Island to Blockchain Continent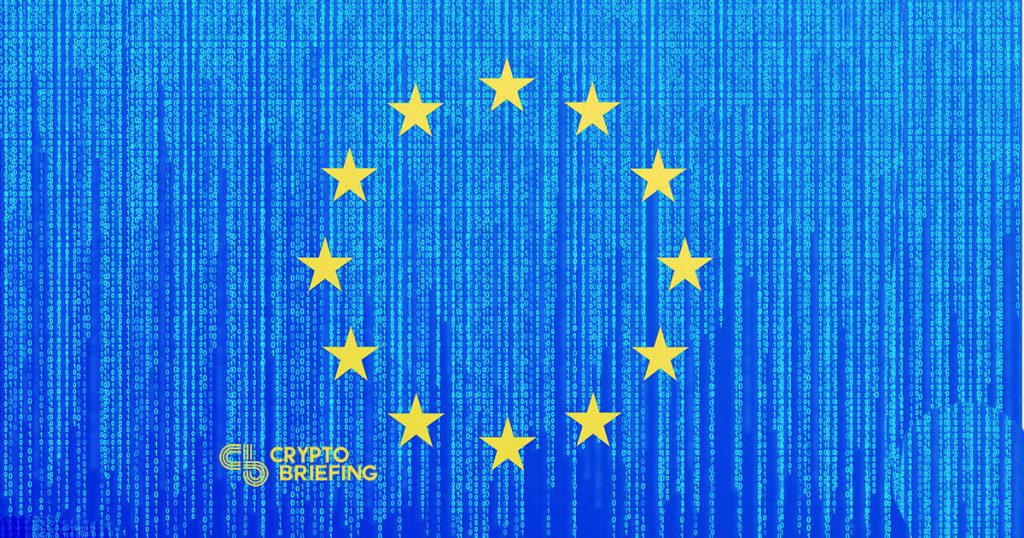 European regulators have spoken out for a more uniform digital asset framework, to govern cryptocurrency rules and make the EU more attractive to blockchain businesses.
In a panel discussion at Paris Blockchain Week Summit (PBWS), two representatives from the European Commission, as well as a senior officer at ESMA (European Securities and Markets Authority), suggested that a legal framework designed specifically for cryptocurrencies would help make Europe an attractive and safe destination for business.
Gundars Ostrovskis, senior economist at the Commission, said that a new legal solution could pave the way for the tokenization of existing financial instruments, such as equity. A dedicated framework could provide greater clarity for businesses, he said, as well as more flexibility for tokens.
"The existing framework was not designed with cryptocurrencies in mind," explained Ostrovskis."We have to make sure that the regulatory framework is entirely fit for purpose."
---
European Regulators Face Coordination Problems
Although some member states, notably Malta, have already pressed ahead with regulation, there is currently no dedicated cryptocurrency framework at an EU-level.
Pan-European directives like MiFID II – the broad legal definition for a security – can be applied differently, depending on how a national regulator interprets them.
Patrick Armstrong, a senior officer at ESMA, pointed out that this ambiguity means that the legal status of digital assets to vary from state to state."There are different opinions on what a financial instrument is," he said. "Tokens have translated differently into national law."
Creating a singular regulatory framework would require the consensus of all member states. As regulatory opinions vary wildly on the issue, Europe could be overtaken by smaller jurisdictions like Japan and South Korea, who can draw up new legislation relatively quickly.
---
Are New Regulations On Their Way?
That said, the creation of a single regulatory body for the EU may already be underway. The French Parliament passed a bill last week which officially recognized cryptocurrencies as a legitimate asset class.
Under the new legislation, blockchain businesses can apply for certification to operate legally within the country. Profits are taxable, but businesses and end-users are protected by the AMF, France's chief financial regulator.
French Finance Minister Bruno Le Maire has since urged other member states to adopt the bill and help create cohesion across the union. "I will propose to my European partners that we set up a single regulatory framework on crypto-assets inspired by the French experience," he said, as reported by Reuters. "Our model is the right one."
It may be too early to know what an EU-wide digital asset framework may look like, but attitudes towards cryptocurrencies are gradually changing. Peteris Zilgavis, head of the Commission's blockchain unit, told the PBWS audience that "digital assets are good for Europe."
Zilgavis explained that by being proactive, regulators could create a space for the union's businesses and 500M inhabitants to make the most of the new technology. The creation of legal principles will provide much-needed leadership.
"This is how we make Europe the best place for digital assets," Zilgavis said.