EU Wants to Regulate and Ban Stablecoins
Five EU countries have asked for strict regulations around fiat-backed cryptocurrencies.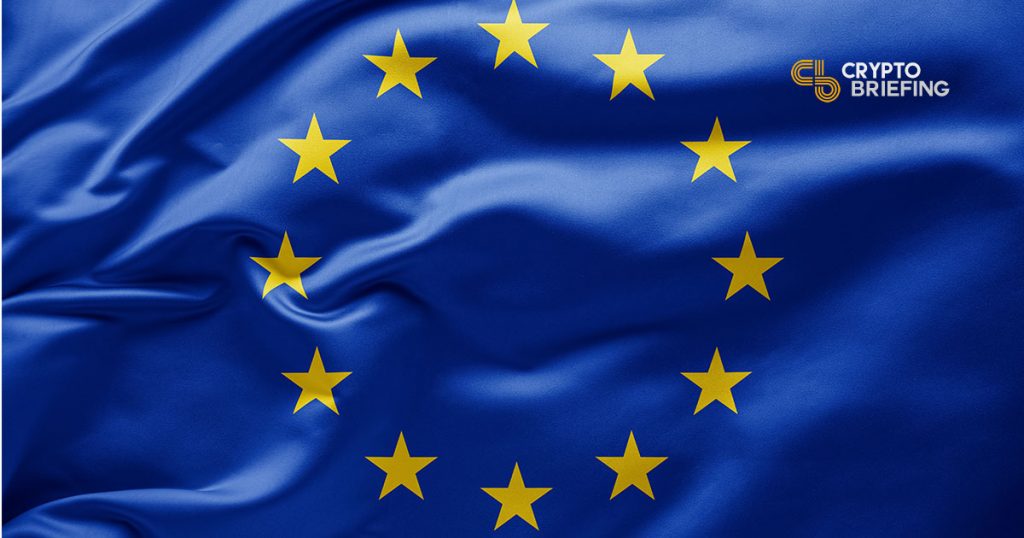 Key Takeaways
The European Union is pursuing strict regulations against fiat-backed stablecoins
Those regulations could prevent some stablecoin projects from operating until issues are addressed
It is not clear how the proposed regulations will actually effect established stablecoins like Tether
Several European countries have united to advocate regulations that could greatly restrict stablecoins and asset-backed cryptocurrencies, according to a report published by Reuters this week.
Five Countries Support Stablecoin Regulations
Germany, France, Italy, Spain, and the Netherlands have asked the European Commission to regulate asset-backed cryptocurrencies. This request advocates that stablecoins should not be allowed to operate in 27 European countries until regulatory challenges and risks have been addressed.
The regulations under consideration mean that all stablecoins should be collateralized by fiat currency at a 1:1 ratio. The collateral for those stablecoins should also be deposited in an EU-approved institution and denominated in EU currencies. Furthermore, all stablecoin companies should be registered within the European Union.
According to German Finance Minister Olaf Scholz, regulations should mandate "a tough approach" and include a "ban on any private sector activities" that do not meet regulations. Such an approach could prove problematic for companies like Tether, whose backing has been scrutinized by industry watchdogs.
French Finance Minister Bruno Le Maire, meanwhile, has stated that the regulations are meant to prevent cryptocurrencies from being used in money laundering and terrorism funding. He has also stated that the European Central Bank should be "the only one to be allowed to issue a currency."
Will the Regulations Take Effect?
The EU has been pursuing control over stablecoins since November 2019. At that time, the Council of the EU published a statement suggesting similar regulations: namely, that stablecoin projects shouldn't begin to operate until legal and regulatory issues are addressed.
As such, it is not clear that the regulations advanced this week will come into effect, despite seemingly widespread support. This proposal isn't the first time authorities have made efforts to ban fiat-backed cryptocurrencies. In April, central banks were recommended to ban stablecoins by the Financial Stability Board.
Furthermore, it is not clear how much control the EU can actually exercise over existing stablecoins. Tether, for example, can be freely circulated on decentralized exchanges such as Uniswap and Bancor. At most, the EU could conceivably prevent centralized exchanges, merchants, and payment processors from handling stablecoins.
Ultimately, it seems that the EU is mainly concerned with upcoming stablecoins such as Facebook's Libra, which could conflict with its own plans for a Euro-based, centralized digital bank currency.