EU to Vote on New Customer Verification Rules
The proposed rules could prove a significant blow to anonymity in crypto.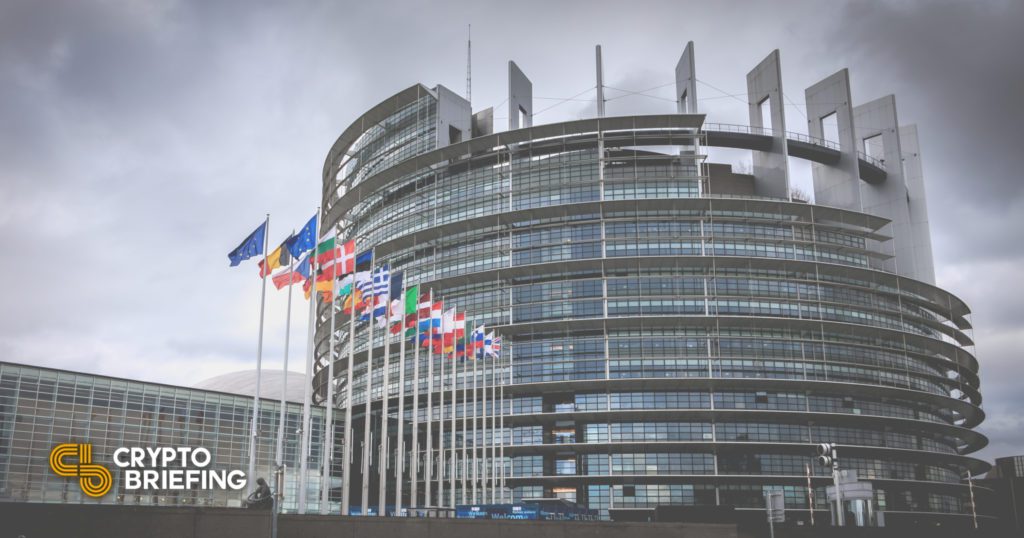 Key Takeaways
The European Parliament will vote this week on proposed amendments to its anti-money laundering regulations.
Under the new rules, crypto exchanges would be required to collect and verify KYC data on unhosted crypto wallets.
Industry experts have criticized the new rules as an invasion of privacy and based on "bad facts."
Crypto users are facing another regulatory hurdle in the EU, this time in the form of stringent customer verification requirements, which are set to see a vote this week.
Know Your Customer
The European Parliament is scheduled to vote by Thursday of this week on amendments to anti-money laundering laws that, if passed, would severely curtail the ability of crypto users to operate anonymously.
A draft report that contains the proposed amendments to the EU's Transfer of Funds Regulation (TFR) details that the new rules would further regulate the way crypto exchanges are allowed to interact with noncustodial, unhosted wallets, which are often held and operated anonymously.
Under current current regulations, cryptocurrency exchanges are required to collect personal data on transactions of €1,000 or more to or from unhosted wallets. Under the new regulations, however, exchanges will not only be required to collect personal data on the owners of unhosted wallets with which they transact, but would also be required to verify the accuracy of collected data before transactions can proceed.
According to some critics, this could place unreasonable burden on crypto exchanges and may lead to their ceasing to do business with unhosted wallets altogether. Patrick Hansen, head of strategy and business development, sounded the alarm in a tweet storm this weekend, writing "The consequence of this, imo, is that most crypto companies won't be able or willing to transact with unhosted wallets anymore in order to stay compliant."
The move appears to stem from the widespread concern amongst regulators that cryptocurrencies are used for illicit purposes, including money laundering, financing for terrorism and organized crime, and tax evasion. However, industry experts have repeatedly pointed out the difficulty in using cryptocurrency to effectively evade law enforcement.
In a blog post Sunday, Coinbase chief legal officer Paul Grewal called these notions "bad facts," arguing that law enforcement is perfectly capable of assessing and acting upon such dangers with their current capabilities and that the new regulations merely constitute an invasion of privacy.
The news of the proposed amendments comes on heels of another close call for the EU crypto community two weeks ago, when a proposed ban to Proof-of-Work cryptocurrency mining was struck down in a vote.
Disclosure: At the time of writing, the author of this piece owned BTC, ETH, and several other cryptocurrencies.