European Parliament May Vote to Ban Anonymity in Crypto
Some members of the European Parliament are attempting to bring a vote that, if successful, would ban anonymity in crypto transactions.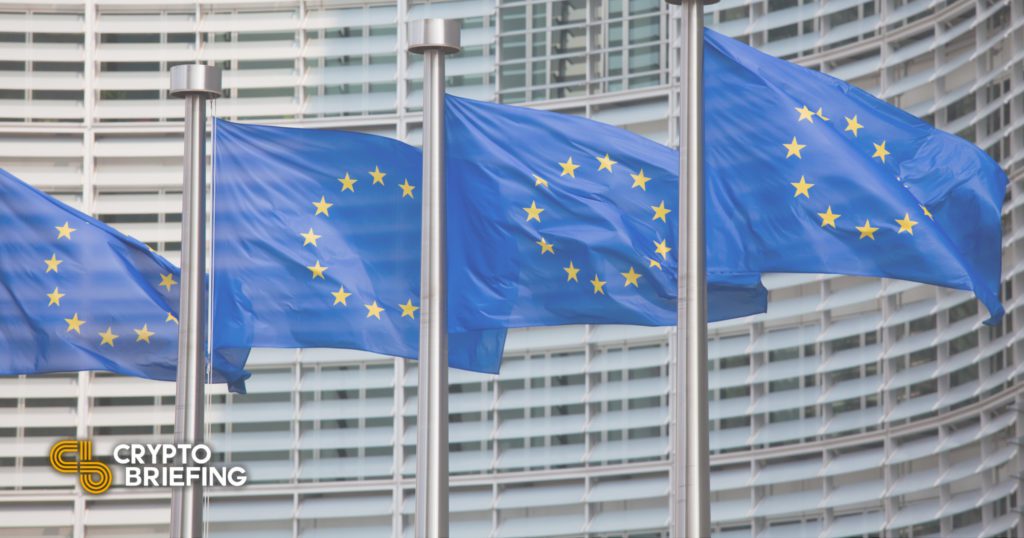 Key Takeaways
Some members of the European Parliament may vote to ban anonymous crypto transfers next week.
The new rules would also forbid crypto transactions to various jurisdictions.
The news came at the end of a week filled with developments in crypto regulation around the world.
European Parliament members are reportedly planning a vote next week that, if successful, could bar anonymity in crypto payments, including crypto transactions to unhosted wallets. The reports also suggest EU crypto users could be barred from transacting with certain jurisdictions.
Looming Regulation
The European Parliament may be set to vote in favor of outlawing anonymous crypto transactions regardless of amount, according to reporting from CoinDesk.
Moreover, attempts might be made to stop crypto transactions from the European Union to jurisdictions flagged as risky in terms of money laundering and other illicit activity. These measures could involve mandating that crypto service providers not allow transactions to flagged jurisdictions, which could include the United States, the United Kingdom, Turkey, the Russian Federation, Hong Kong, Iran, and the Cayman Islands.
The legislative body would enforce identity checks on crypto payments of any size, whereas the minimum threshold that currently mandates identity requirements on bank transfers is $1,099.
There have been several developments in crypto regulation around the world this week, some more forgiving that others. This week, Malaysia's deputy minister of communications proposed crypto's adoption as legal tender. Florida's governor said his state would soon accept cryptocurrencies from businesses for tax payments, while India's government implemented a 1% tax on all crypto transactions. Honduras put to rest rumors that it would soon adopt Bitcoin as legal tender, and Thailand banned crypto payments, effective next month. A committee in the U.S. Senate passed a bill that would call upon federal agencies to mitigate risks associated with El Salvador's adoption of Bitcoin as legal tender, which awaits a vote in the Senate. The Bank of England claimed yesterday a need for increased regulatory oversight of crypto. Today, Coinbase announced it would have to comply with Canadian laws by reporting transactions with companies of more than 1000 CAD.
Disclosure: At the time of writing, the author of this piece owned BTC, ETH, and several other cryptocurrencies.