Eurosystem Publishes New Oversight Framework
The European Central Bank has expanded regulatory oversight on payments systems and crypto assets.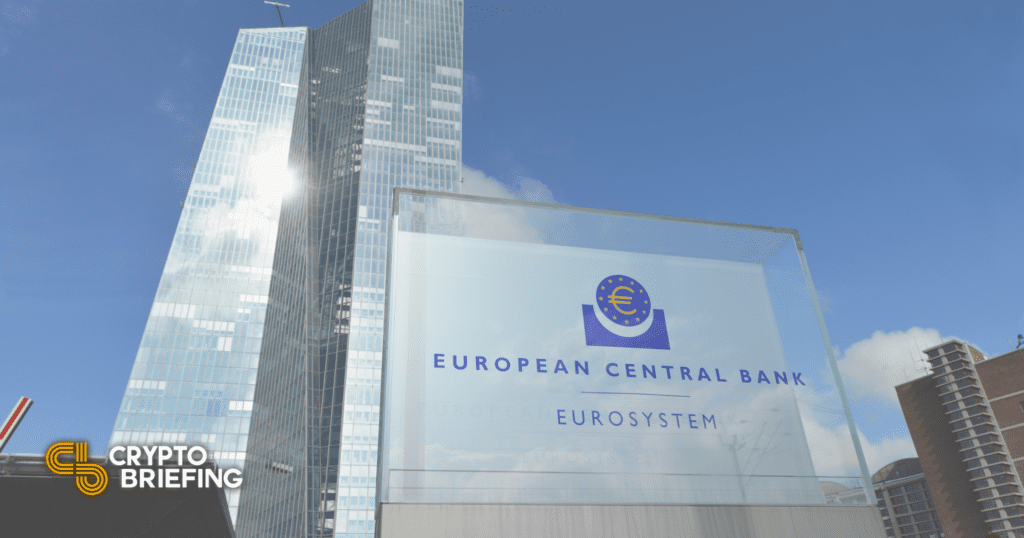 Key Takeaways
Today, the European Central Bank published its new framework for electronic payments, which includes "crypto-asset related services" and "digital payment tokens."
The new oversight will apply to relevant companies in the Eurosystem within the next year.
This is amidst "forthcoming EU regulations on crypto-assets (including stablecoins)."
The European Central Bank (ECB)'s Governing Council has today announced a new oversight framework for electronic payments.
ECB Regulatory Framework Published
The ECB's oversight framework for electric payment instruments, schemes, and arrangements (PISA) replaces the current Eurosystem oversight approach for payment instruments to oversee companies "enabling or supporting the use of payment cards, credit transfers, direct debits, e-money transfers and digital payment tokens, including electronic wallets," as well as "crypto-asset related services," such as merchants accepting cryptocurrencies as payment or the use of an electronic wallet for sending, receiving, or paying with cryptocurrencies.
According to the published framework, the Eurosystem has deemed payment instrument innovation, presumably including crypto payments, sufficient for extending the scope of current oversight. As an ECB executive board member Fabio Panetta said, "The retail payments ecosystem is evolving fast owing to innovation and technological change. This calls for a forward-looking approach in overseeing digital payment solutions." Panetta said this includes "digital payment tokens such as stablecoins."
Panetta went on to emphasize the importance of international coordination "to cope with the challenges posed by global digital payment solutions and stablecoins." The ECB's press release included that cooperation with "other authorities" was one of its aims, and companies already subjected to Eurosystem oversight will be expected to comply with this new oversight framework by 15 November 2022. The ECB left the door open for a "continuous dialogue," though, for "all overseen companies."
The PISA framework will not apply to "services where the transfer of value has only an investment focus (e.g. investment in digital tokens)."
Given the Eurosystem's "decentralized structure," the ECB tasks national central banks (NCB) with "primary oversight responsibility." In other words, each nation in the Eurosystem will be tasked with enforcing the ECB's PISA framework.
The press release mentions forthcoming EU regulation on "crypto-assets (including stablecoins) and international standards for global stablecoins," and one of the ECB's purported goals is to ensure payment systems contribute "to confidence in the currency." Time will tell how crypto-assets might be regarded in terms of their effect on confidence in currencies, and the decentralized nature of the Eurosystem makes this even more uncertain. In any case, it is apparent that the digital assets space has become sufficiently relevant to prompt the major expansion in oversight seen today.
Disclosure: At the time of writing, the author of this piece owned BTC and several other cryptocurrencies.